The Scale is only 1 way to measure your weight loss !
I often feel like the scale has not moved. I went weeks on end and I felt like I kept losing the same 10 lbs over and over. I would be down, and then I would be right back up. I was ready to throw in the towel.
So, what stopped me? Multiple things. Let me explain.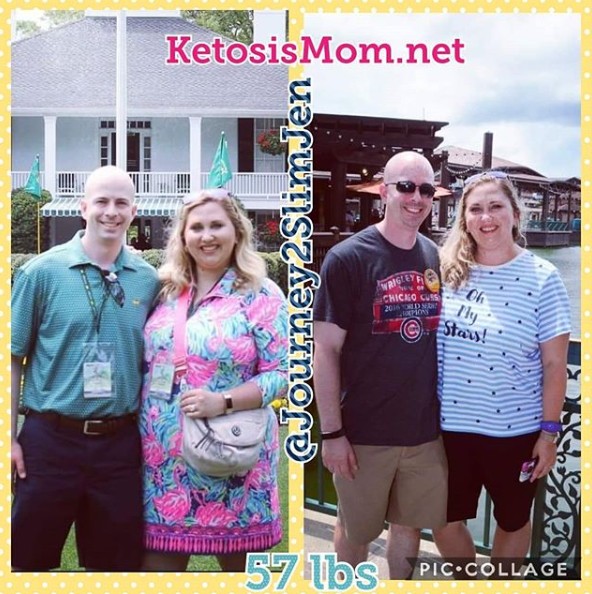 1) First of all, I am a picture taker. It drives my husband insane but, oh well. I know that one day I will look back on all of my photos and have fond memories to even show others.
If you are not taking PROGRESS PICTURES you need to be! I did not see a difference in myself at all even though I knew I was about 50 lbs down.
I did a "face to face" picture comparison and THEN I saw it. Ever since doing a face to face comparison (in the "About Me" section of this blog!) I have been comparing about every month now. This photo to the right is myself and my husband at the 2018 Masters in April and then Labor day weekend 2018 at Walt Disney World. I was hating all of the photos of me as Disney thinking I was the biggest I had ever been when looking at them. I pulled up the 1st photo I could find from right before I started Keto dieting (May 2018). This side by side instantly told me... "keep going, you're on the right track!"
2) I utilize MyfitnessPal as well as Fitbit. I personally use the Charge 2 because I like the heart rate monitoring so that I get an accurate reading of calories burned during workouts, and my base metobolic rate (BMR) as well. I know there are free calculators to see what your BMR is, but ideally I like to base my calorie deficits off of actual data from my fitbit not just a calculated BMR and fat %.
BMR is the number of calories to keep your body functioning even at rest. When calculating your Macros for how many calories you should be eating, and then your individual Fat, Protein, and Carb grams - any calculator should be taking into consideration your BMR as well as your Body Fat %. Some people will say it does not matter how many calories you eat on Keto, I personally do not feel that way if you are trying to LOSE and not maintain/gain.
2a) MyfitnessPal is my personal choice for food tracking. I like the large database they have as well as loading my own recipes and meals into their system.
Note: You can search "Journey2SlimJen" in MFP and find my recipes already loaded for you to use.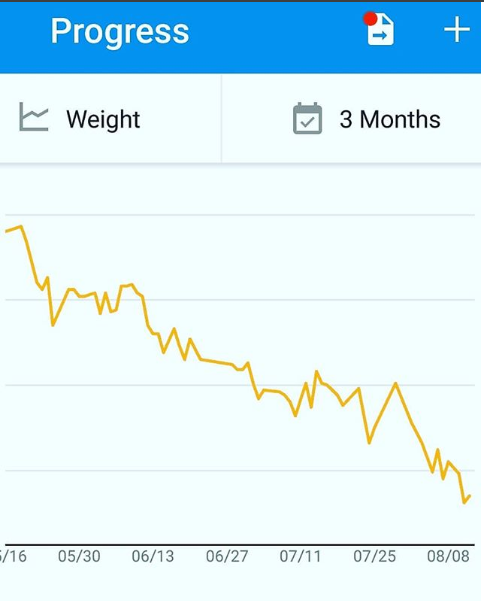 If I ever get on the scale and it goes up - I always go back and look at what I was recently eating to try and pinpoint if I have an issue processing this food for some reason. If you are stalling in weightloss it is also recommended to cut sugar substitutes for a week or two as well to try and reset your ketosis level. I also connect my Fitbit to MyFitnessPal so that I can track my weight and fatloss % based on my Fitbit Aria Scale.
At Disney I was feeling HUGE, I came home and finally dropped down my body fat % from all of the walking at Disney. I instantly felt better after looking at the data.
Edited Post: I have since been using the Renpho scale, found here on Amazon.
It works with Fitbit, Apple, Samsung Health, AND Google fit.
It tells you:
Weight
Metabolic Age
BMI
Fat Free body weight
Body water
Sub fat
Skeletal muscle
visceral fat
muscle mass
body fat %
protein
bone mass
and basal metabolism.
* You can also load multiple users!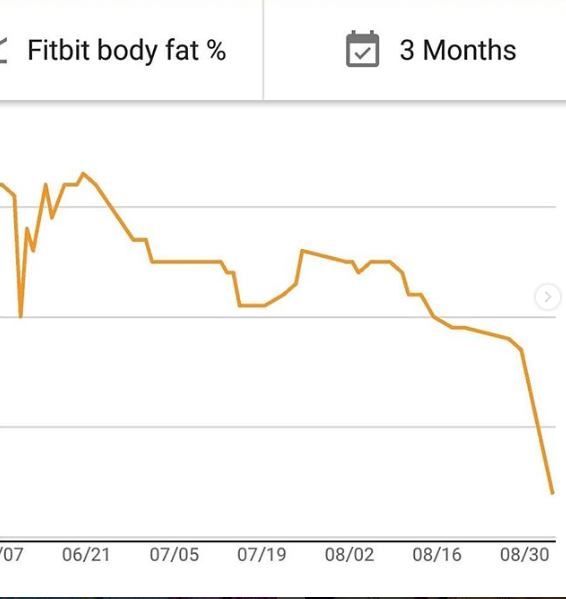 2b) Fitbit I am in love with. My Charge 2 tells me to "Get up and Move!" if I have been sitting for too long, and tracks to ensure I am getting a minimum of 250 steps each hour. My scale connects to my fitbit and logs my weight which is how I see where I am and where I want to be in my progress.
The heart rate monitor tells me how often and how long I am in a fat burning zone throughout the day. It now even tracks my cycles, so if my scale is up a few pounds I know if it is because it is around that time of the month or not. I am a very irregular person when it comes to this UNTIL I started the ketogenic diet. Now it is like clockwork! I have read a lot of research around the ketogenic diet and fertility as well as PCOS and pregnancy in general. Most studies showed that the keto diet was in fact a benefit for each of those areas, especially if you have issues.
Stress, lack of sleep, not enough water, etc. can all have negative impacts on your SCALE weight. Fitbit tracks my sleep and water (I can track it here or in MFP, and because they are linked I can see it in either).
Because Keto means hitting specific Macros, food tracking is a must of course, and in doing so as well as tracking activity, sleep, cycles, heart rate etc with Fitbit, it gives me a much better understanding of how my body is processing what it is in taking and burning.
For instance, I do not eat an additional 300 calories when I go to the gym because it said I burned 700 calories so it "shouldn't matter". I noticed that when I was eating more on gym days, my scale always went up! Whereas, if I kept the same macros and calories even on gym days - It always always always went down. You can find a happy medium for you or if you can eat more because you burned it. Every body is different! And you can customize your app or desktop dashboard for what you need to focus on most.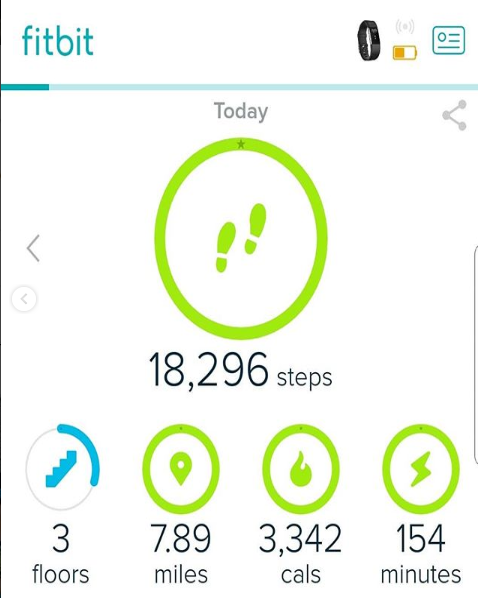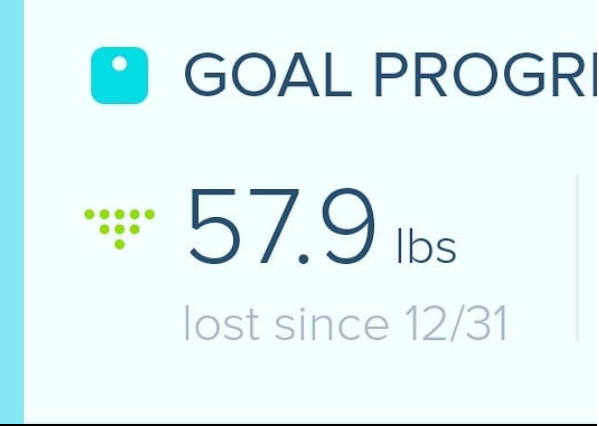 3) MEASURING TAPE! That's right good old fashioned measuring tape. If you are not taking actual measurements each month - or even few weeks - You need to! That same time period I was saying above that I was losing the same 10 lbs over and over again, I had also lost over 18 inches on my body! My best advice for this is to either make yourself a chart or log it into an app for body measurements. I personally use excel and graph my measurements just because I like to see a downward slope. The month I was sick for 2 weeks and then it was cycle time my measurements went up, and then I knew it was time to get serious and get back to the gym! Often your scale will not move or may even go up - but as long as your measurements go down, this is what is important in weight loss.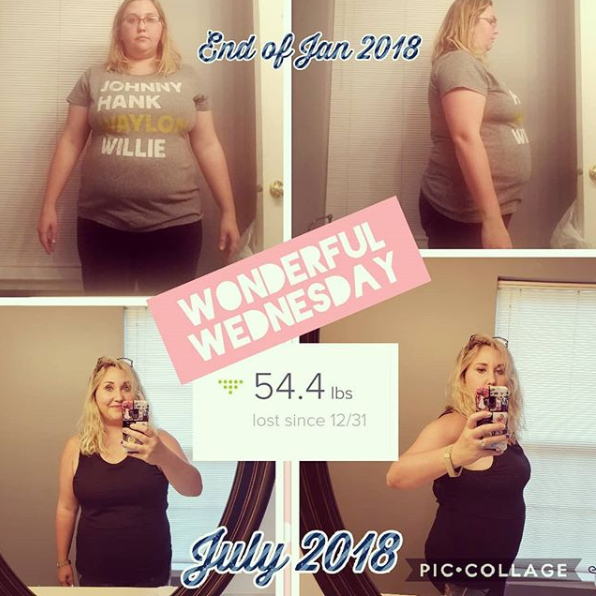 4) Keto Mojo Monitor. I use this to measure my Ketosis level. This tells me if I am still eating the correct foods or not. If my monitor goes from a 1.8 reading to a 0.03 reading, I have been kicked out of Ketosis by something I ate. I can then go back and look at what all I ate in between those 2 readings and evaluate. I will note, this is actually how I found out the wraps I was eating were NOT keto friendly even though they were "low carb". Use This Link and save 15% off a KetoMojo kit!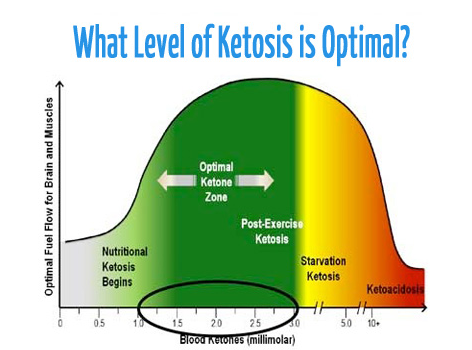 I know a lot of people are afraid of blood monitors but I will say that the urine strips for me were not accurate. Here is an article if you would like to read more into it. Just know that there are a lot of different factors that can give false results with the urine strips. My strips were often saying I was not in ketosis when I was or vice versa. I am a data person, because without data it is just your opinion. I wanted hard evidence that was reliable to track my progress and monitor myself.
I also like Keto Mojo just because the supplies are less expensive than other options! It is also very simple to use. I also liked that you can purchase glucose monitoring strips. I plan to do this while I am pregnant (next time) to test for gestational diabetes.
Watch here. Buy Here.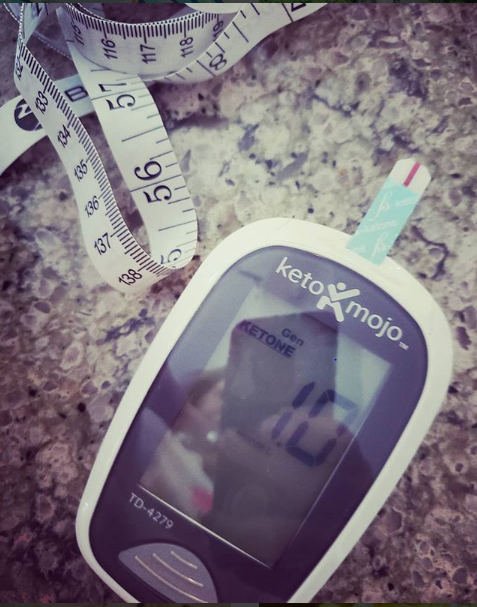 I hope this post has helped some of you that are feeling down and out, or like you're about to throw in the towel. I hope you don't! Just remember, there is MORE than just the Scale! There are great things to come, as I learned at Disney, "Dreams really do come true!"
- The Ketosis Mom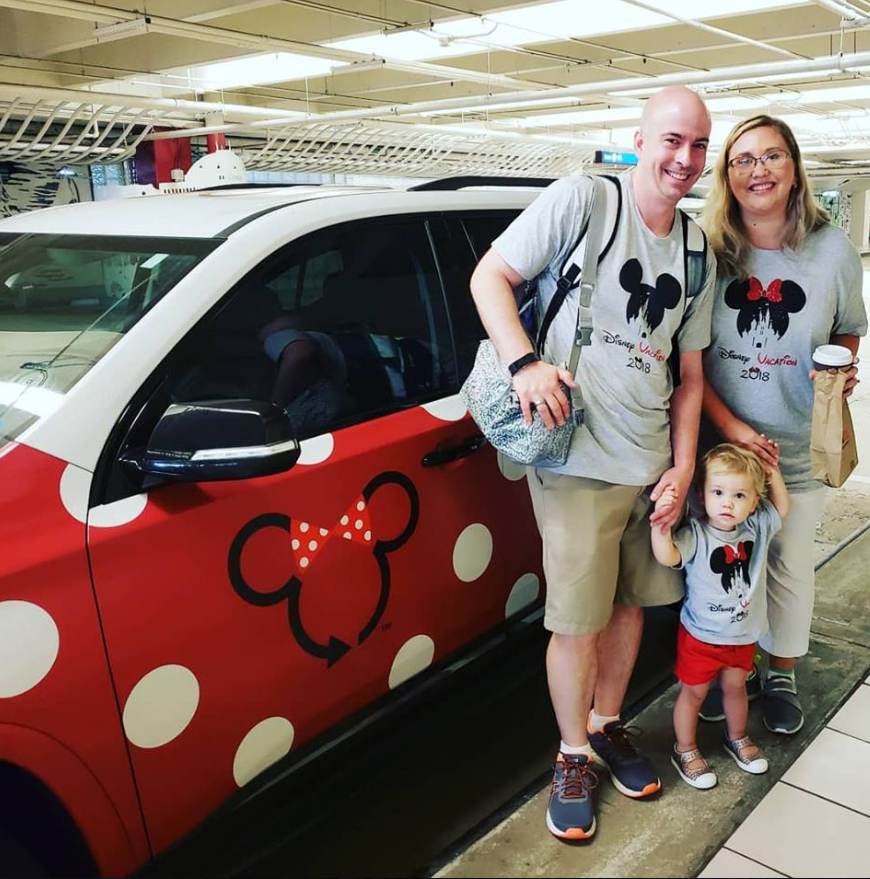 FTC Disclaimer Required for all Influencers:
I am a content creator and an Amazon Influencer. I am also a partner or affiliate with multiple brands. I partner with brands to gain discounts and giveaways for my audience. The links posted throughout my website I may earn from by you making purchases or utilizing the codes for a discount for yourself.
Thank you for supporting my business! My Privacy Policy is located at the bottom of the main website page, I do not sell any information or collect information personally. If you would like to be added to my Newsletter register under Berry Blasts on the Home Page.
- Jennifer @KetosisMom