FTC Disclaimer Required for all Influencers:
I am a content creator and an Amazon Influencer. I am also a partner or affiliate with multiple brands. I partner with brands to gain discounts and giveaways for my audience. The links posted throughout my website I may earn from by you making purchases or utilizing the codes for a discount for yourself.
Thank you for supporting my business! My Privacy Policy is located at the bottom of the main website page, I do not sell any information or collect information personally. If you would like to be added to my Newsletter register under Berry Blasts on the Home Page.
- Jennifer @KetosisMom
Keto Sausage Veggie Bake
makes: 4 servings
Nutrition: Calories 213, 18g Fat, 7 NET carbs, 8g Protein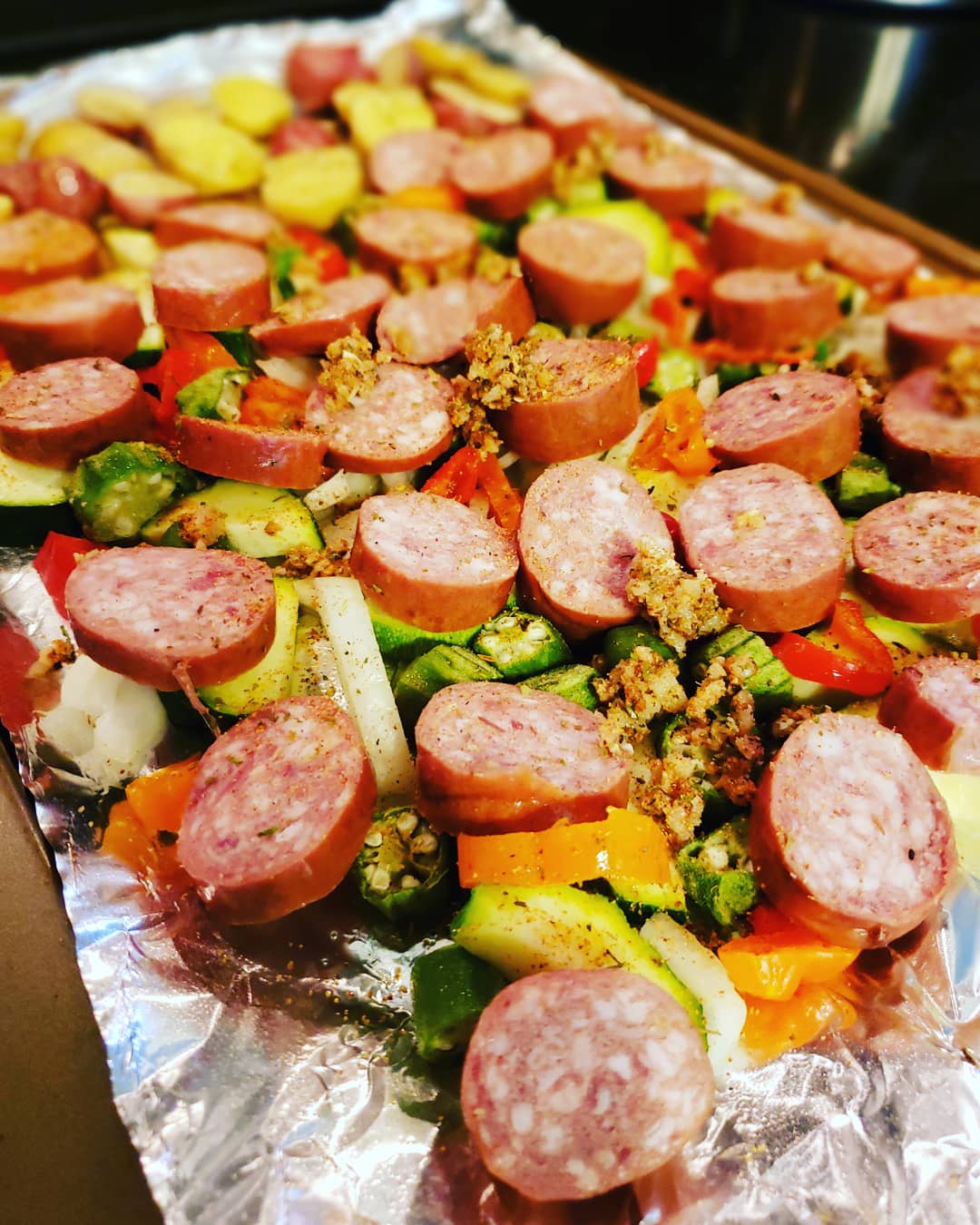 Dice these ingredients:
1 Zucchini
1/4 Yellow Onion
4 small sweet Peppers

1 cup Okra (you can also use broccoli)
and cut 1 polish sausage into round circles
(if you have some non #ketoers eating cut up some round small potatoes and put on 1 side as well)

Directions
Spray pan with olive oil before placing all of he above on it.
Once you have all veggies laid out put sausage on top so that the fat covers the veggies while cooking.
Spray everything with olive oil again.
Season with @flavorgod ranch and italian zest seasonings. .
Bake at 400 degrees for 20 mins. Remove and toss everything around. Put back in oven another 8 to 10 mins. .
makes 4 servings.
.
You can also serve this over Zoodles or Quinoa if needing something extra! .

#keto #ketocommunity #ketolife #ketofood #ketokitchen #ketomeals #ketosis #ketosismom #ketomom #dadmeals #ketoforthenoncook #easyketo #ketomadeeasy