Keto Pumpkin Spice Latte – Official MFP Entry
Makes: 1 Latte
Nutrition: 270 calories, 2 Net carbs, 25.6 fat, 0.5 protein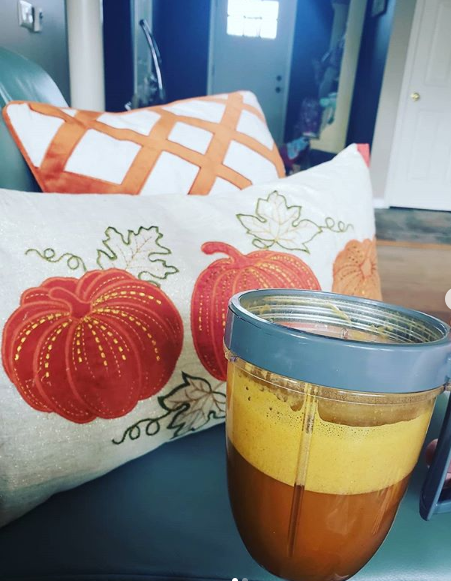 Ingredients
1 TBSP Pumpkin Puree
1 TBSP Coconut oil
1 tsp Vanilla Extract
1 tsp Cinnamon
1 tsp Nutmeg (You can also use Pumpkin Spice)
1 TBSP Butter
1 pinch sea salt/Himalayan salt
¼ cup Nut milk (You can also use NutPods Pumpkin Spice!)
6 – 10 oz Coffee
Better Stevia Liquid drops (to taste)
Directions:
Brew coffee and place into nutribullet (or blender)
Heat all ingredients on the stove (do not boil!) you only want them to melt together – stir continuously (approx. 2 mins)
Place mixture into blender and pulse until frothy
Pour into cup and enjoy!
Note: Tastes best when topped with whipped cream!
Whip: 1 cup heavy cream, 1 tsp vanilla extract, and 1- 2 tbsp swerve together and top (Note: this is not included in the MFP entry!)
#NutPods code: KETOSISMOM gets you even more for less, on nutpods.com
---
Love Pumpkin Everything Like I do?
(Click Picture for Direct Link to Product)