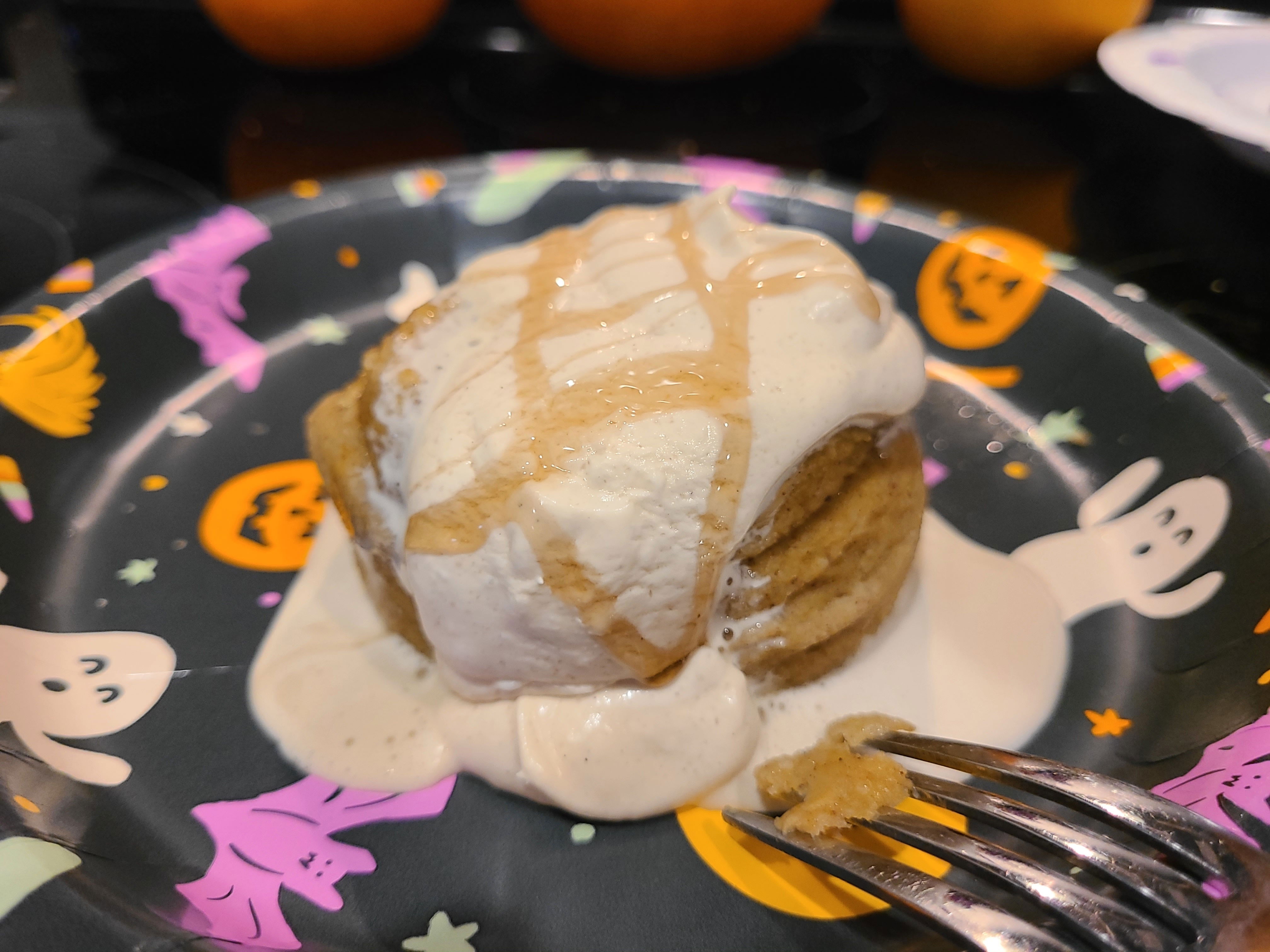 FTC Disclaimer Required for all Influencers:
I am a content creator and an Amazon Influencer. I am also a partner or affiliate with multiple brands. I partner with brands to gain discounts and giveaways for my audience. The links posted throughout my website I may earn from by you making purchases or utilizing the codes for a discount for yourself.
Thank you for supporting my business! My Privacy Policy is located at the bottom of the main website page, I do not sell any information or collect information personally. If you would like to be added to my Newsletter register under Berry Blasts on the Home Page.
- Jennifer @KetosisMom
Ingredients
( #affiliate links provided from Amazon Influencer Program)
Butter
2 tbsp water
1.5 tbsp pumpkin puree
Flavor god Buttery Cinnamon Roll (optional)
1 egg
1 tbsp oil (I used this)
1/4 cup almond flour
2 tbsp sugar substitute (this is what I used)
1 tsp vanilla extract
If making your own whipped cream:
1/4 cup heavy cream
1 tbsp Nutpods Pumpkin Spice
1 tsp vanilla
sugar sub (amount to your own liking)
optional topping: ChocZero Syrup
Mixer:
This is what works best: would be a nice gift option to give someone
Directions
1) Use butter to grease a microwave safe coffee mug
2) Add all main ingredients into the mug - and mix it all until well combined
3) Heat in microwave for 90 seconds and let sit for 1 min after heated
4) Remove mug cake and place a plate over the top of the mug, flip the mug. The cake should come out easily
Optional:
5) Make the whipped cream topping
- Mix whipped cream, nutpods, sugar sub, and vanilla extract until it becomes thick with peaks
Optional:
Top mug cake with all toppings, including choczero syrup
ENJOY!