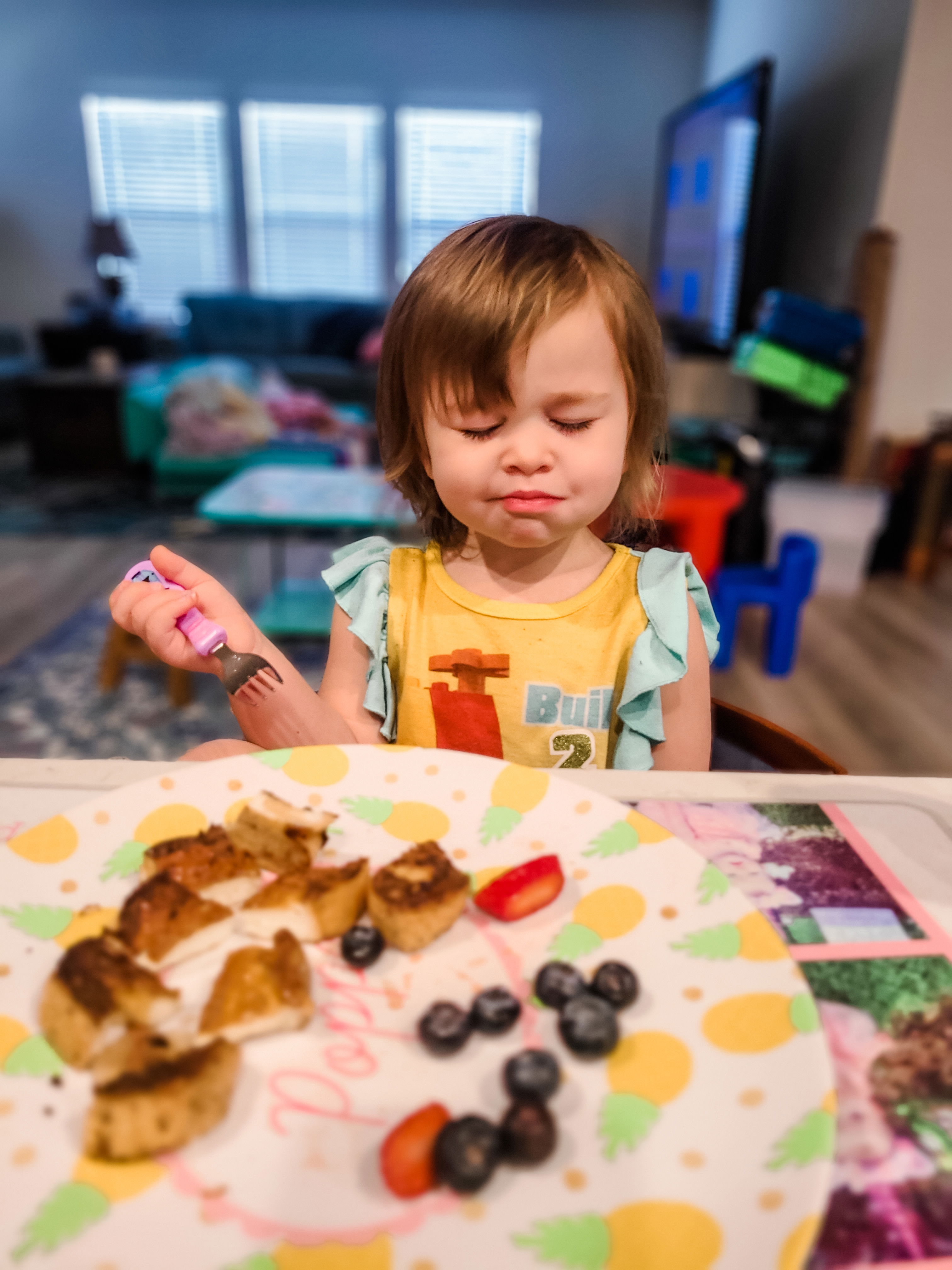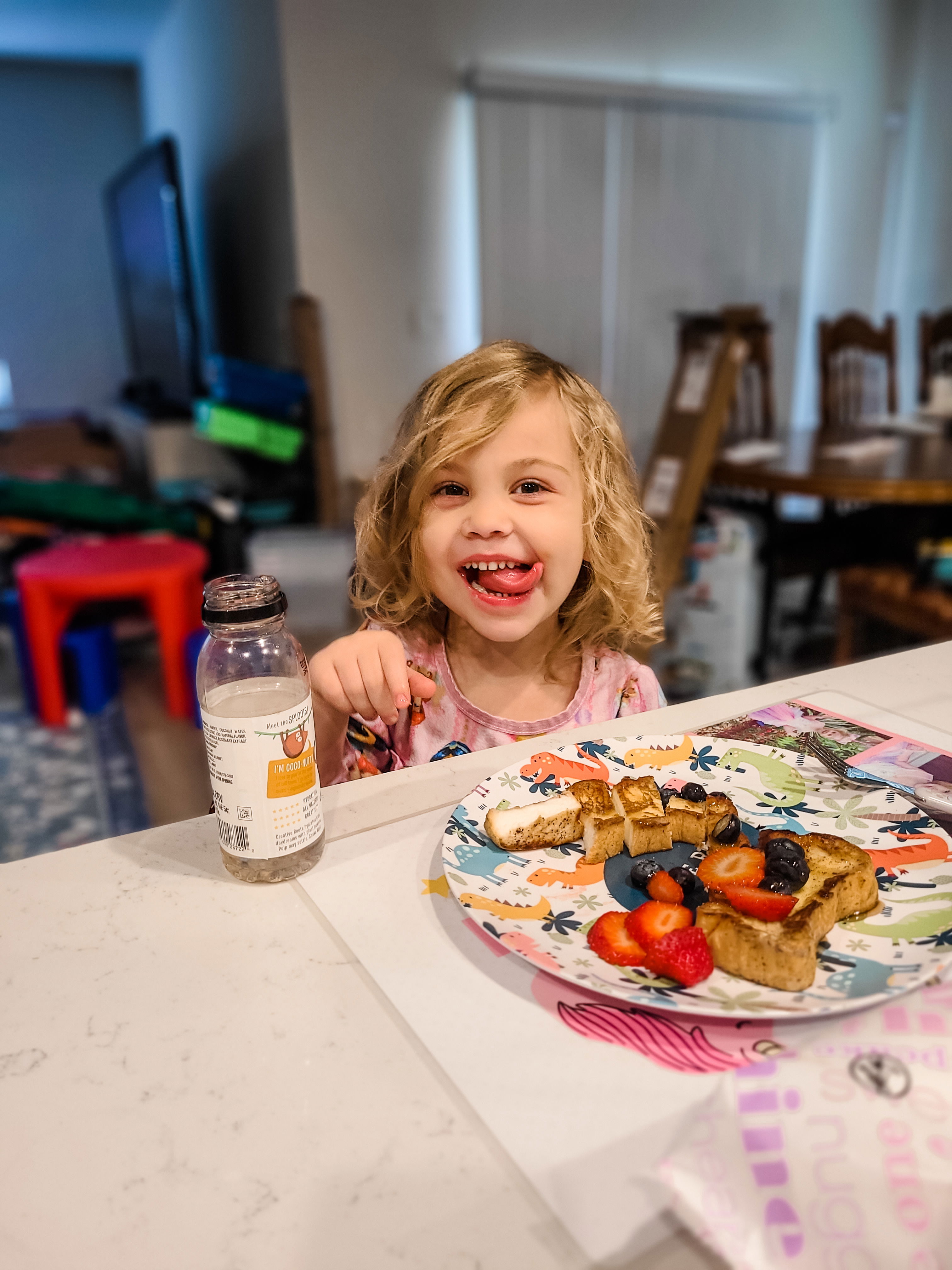 FTC Disclaimer Required for all Influencers:
I am a content creator and an Amazon Influencer. I am also a partner or affiliate with multiple brands. I partner with brands to gain discounts and giveaways for my audience. The links posted throughout my website I may earn from by you making purchases or utilizing the codes for a discount for yourself.
Thank you for supporting my business! My Privacy Policy is located at the bottom of the main website page, I do not sell any information or collect information personally. If you would like to be added to my Newsletter register under Berry Blasts on the Home Page.
- Jennifer @KetosisMom
Ingredients
Use my Keto bread recipe and have the bread in the fridge/ready
1/2 cup keto syrup - Wholesome Yum code: Ketosismom
Fresh berries
Nutiva coconut butter flavored oil
1 egg
1/8 cup heavy cream
1/8 cup sweetener of choice
Sprinkle of Cinnamon or Brown Sugar
Directions
1) Mix egg, heavy cream, sweetener, and spices in a bowl
2) Dip bread into the mix and soak both sides
3) Heat Nutiva butter flavored oil in the pan
4) Fry each piece of soaked bread until brown on each side (just a few minutes per side)
5) Remove from heat - sprinkle some confectioner sugar sub over the top with syrup and berries and ENJOY!
The Ketosis Mom
*Disclosure: Links posted are affiliate links