Mixer I used: https://amzn.to/3HQ2gnA
Slightly Larger Mixer: https://amzn.to/3cWBHih
(All links are Afiiliate Links)
FTC Disclaimer Required for all Influencers:
I am a content creator and an Amazon Influencer. I am also a partner or affiliate with multiple brands. I partner with brands to gain discounts and giveaways for my audience. The links posted throughout my website I may earn from by you making purchases or utilizing the codes for a discount for yourself.
Thank you for supporting my business! My Privacy Policy is located at the bottom of the main website page, I do not sell any information or collect information personally. If you would like to be added to my Newsletter register under Berry Blasts on the Home Page.
- Jennifer @KetosisMom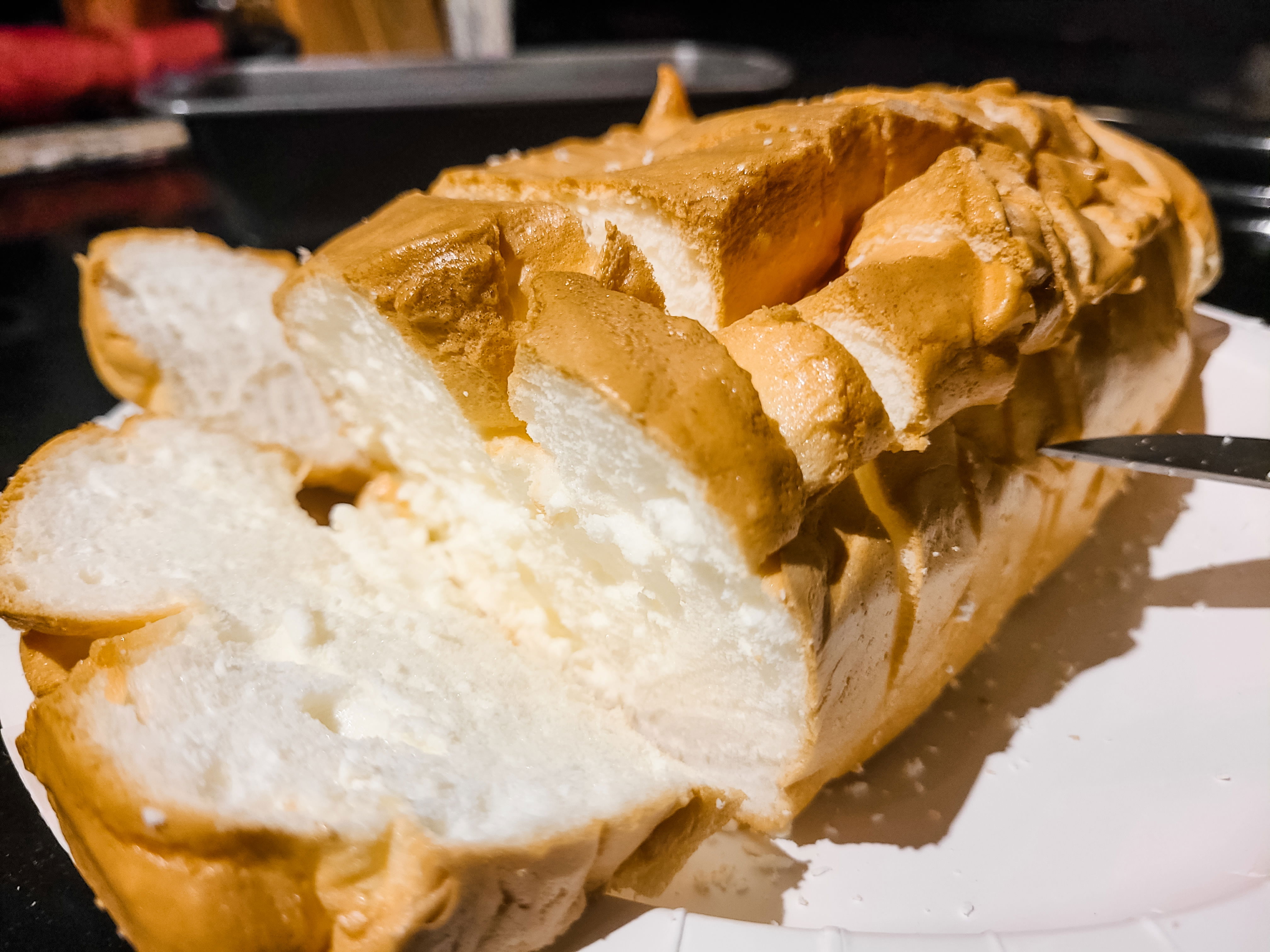 Ingredients
6 - 8 egg whites (save the Yolk to make something else with later)
1/2 tsp Cream of Tartar
1/4 - 1/2 Cup Confection Sugar Substitute
1 Cup Egg White Protein
1 tsp salt (I use Redmond real salt)
sprinkle of baking powder + baking soda
Directions - You Tube Video
1) Add all ingredients (minus the egg white protein!) into a stand mixer and mix on high for 4 to 5 minutes until it looks like marshmallow fluff
2) Slowly add in egg white protein and mix on low until all fully combined
3) Spray a meatloaf pan with oil and pile the fluffy mix into the pan. You want it to pile over the top!
4) Bake on 325 degrees for 35 to 40 minutes
5) Once the full top has browned, remove from oven and let fully cool before slicing. This is important - let fully cool before slicing into slices.
Enjoy!
Important!: Refrigerate for up to 4 days or freeze for up to 1 month.