Keto Friendly Crockpot "Chili"
Makes 10 servings
(Crockpot Recipe)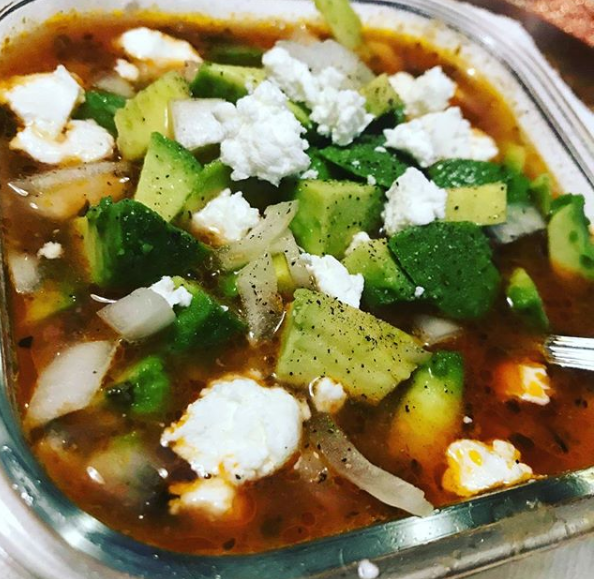 Ingredients
Avocado
Yellow Onion
Goat Cheese
Mozzarella
Salt & Pepper
80/20 Ground Beef (about 2 lbs)
You can also mix in another meat of choice - Bison, Turkey, Chicken etc
Tomato Sauce - 1 can
Tomato Paste - 1 can
Chicken Broth/Bone Broth
Chili Powder
Onion Salt
Garlic (fresh, minced, or spice)
*** I used Flavor god seasonings - garlic lovers, chipotle, italian, and Taco Tuesday
Oregano
Basil
Cayenne Pepper/Red Pepper flakes
Coconut oil
Directions
1) Brown all meat and put into a coconut oil coated crockpot
2) Dump in 1 -2 cups chicken broth, Tomato paste & sauce, as much diced onion as you like, spices, and you may add veggies if you like. I had used zucchini, eggplant, okra, and spinach before. Add 1 cup of water as well.
3) Cover and cook mixture on high for 6 hours. Stir every 2 to 3 hours.
4) Spoon out 1 bowl (serving 1 of 10) and top with mozzarella, goat cheese, avocado, and fresh diced onion. S&P and serve immediately.
* Freezes well!