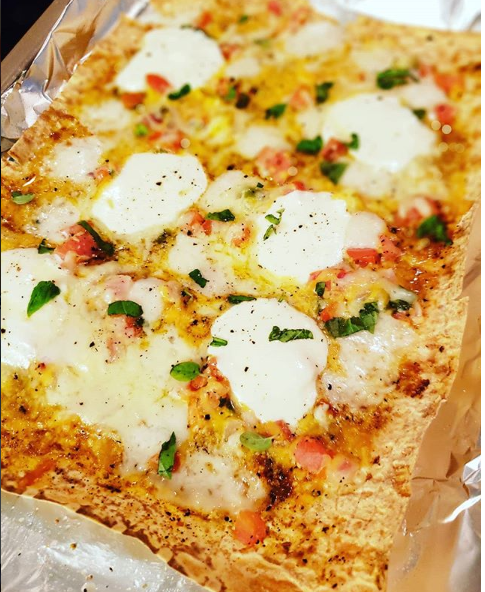 7 Min Flatbread "Pizza"
(Makes 1)
To Make:
1) brush a cutdacarb wrap with garlic butter and olive oil. (melt butter and use minced garlic)
2) preheat to 375
3) top with mozzarella, Parmesan, goat, and any other cheeses you like!
4) I threw some diced Tomato & Onion on as well
5) Bake for 7 mins
6) Remove & Top with fresh Basil & Oregano
Enjoy!!!!