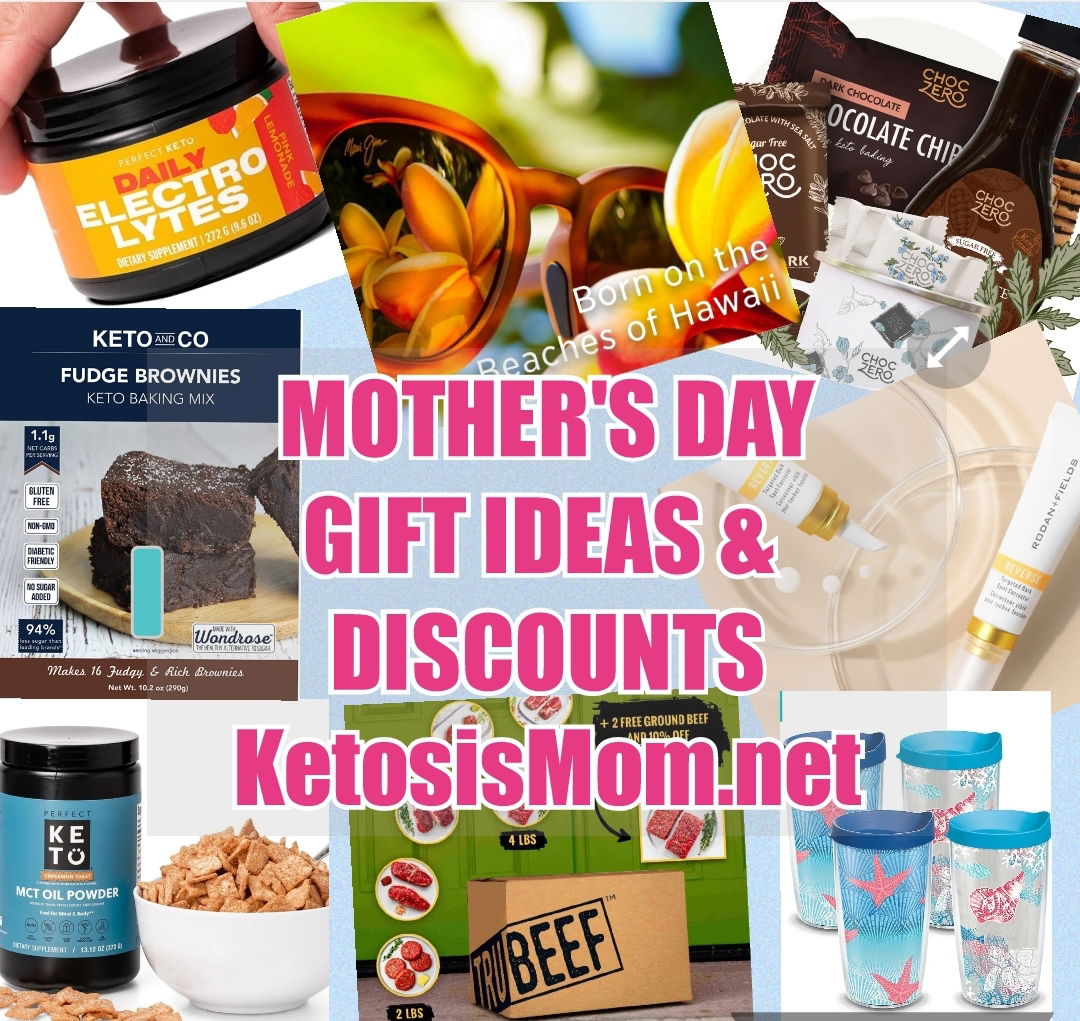 Every year I draw a blank when it comes to finding a gift for my Mother. I often just have to ask her to make me an Amazon list or send me some links for what she would like to have. Which is not thoughtful, or special, or even exciting if you think about it. It's honestly pretty crappy. But what do you give someone who have everything they want already or they go out and buy it themselves anyway? Well, you have to get creative. This year I have made a list that will not only help me, but hopefully it will help you too.
So I dug through all of my favorite brands, stores, and products and compiled some lists below for all different kinds of Moms, Mums, Mothers, Ma, etc. and the BEST part is, I found discounts on a lot of them or can provide one for you. Again, you're welcome! So let's start by categorizing, what type of Mom are you shopping for?
---
A) The Everyday Mom - These gifts are for any mom (well really any person!) These are all some of my own personal favorite items that I have received.
1) The Pura Smart Home Plugin - This bad boy has been featured on ellen, US weekly, everywhere. I even did a quick video on the Disney limited edition version here if you want to see more about this product. Best part about this gift is that using promo code: KETOSISMOM at checkout will save you 15% - and share that with Mom for her future orders as well. She can get 30% +15% off plug in replenishments. Another plus, they already come in cute boxes, you just need a bow - maybe some paper.
Basically your Mom can set this up in under 2 mins on her smart phone and turn on or off her home fragrance from anywhere in the world. Set up a schedule for when it will run and even set up her own auto replenishment for scents that she likes. I personally would stick to one of the full kits that have scents already in them, then let her choose going forward. I do have my favorites of course - Barr and Co and anything having to do with the Sea!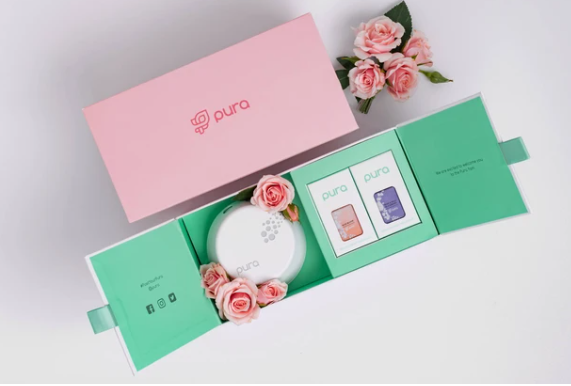 2) Kendra Scott jewelry - This is the "typical" Mom gift right? Yes, yes it is. But Kendra Scott is really big right now and Mom could possibly use some new pieces for her collection. Using the link on this should send you to the 20% off "shells" items. Also, depending on when you are reading this, look at their markdowns area. You do not have to spend a ton, Mom will like it just because it is Kendra Scott regardless. Especially if she is a Lilly Pulitzer lover, because these pieces go very nicely with those clothes.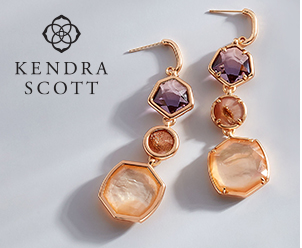 3) Aveda Hair care - Choose your 5-piece hair care sample set with $25 orders. Use code HYDRATE21, THICKEN21, or REPAIR21. Offer valid 4/23-4/25, using the link here. Aveda has amazing smelling products and if you are not sure what to get your Mom, they have an entire 'Mother's Day' gift section ont their website.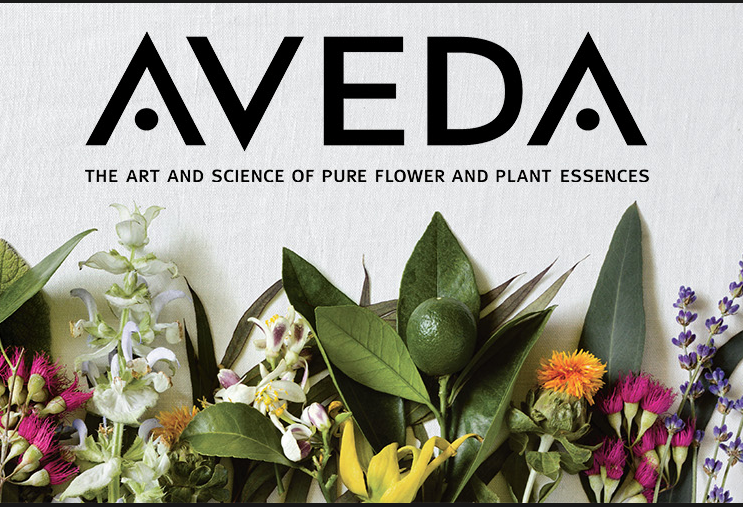 4) The Aura Frame - this is a digital frame (that I have as does my Mother and grandmother) so that I can send pictures straight to their picture frame via the Aura App and they appear on their frame. Super easy to set up, I do recommend setting it up in advance for anyone that does not do well with "apps"
---
B) The Fitness Mom - Does your mom workout all the time? Can she often be found in workout clothes and gets really excited by anything fitness related? Ok, then check these out!
1) Sports Research Muscle Therapy Gun - this is my TOP pick for the fitness moms! This is the same device that can be found in professional therapy and massage offices. It will help relieve those sore muscles after tough workouts. Best part, use code: KETOSISMOM10 and get 10% off this, and ANY of their products. Which brings me to...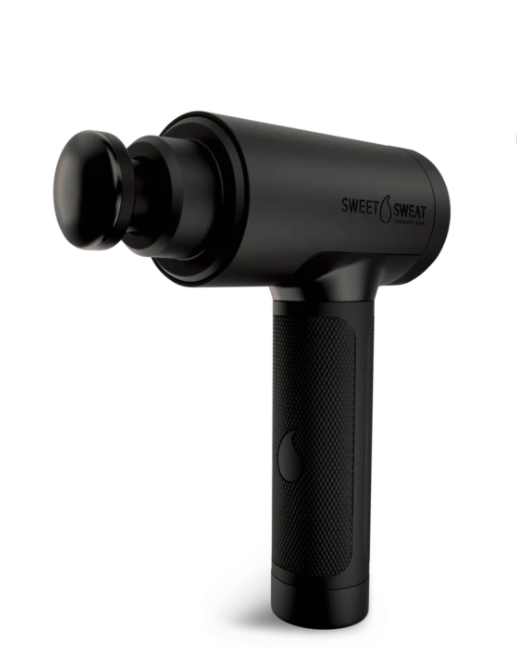 2) Sweet Sweat products in general - The waist trimmer - with enhancer gel - and spray cleaner bundles will help your fitness mom take their sweat to the next level. While the hip bands will help those squats and lunges do even more for them. And they JUST came out with a new dual sided, antislip, yoga mat. Check out the "bundles" section as well. And yes, the same code works for everything! KETOSISMOM10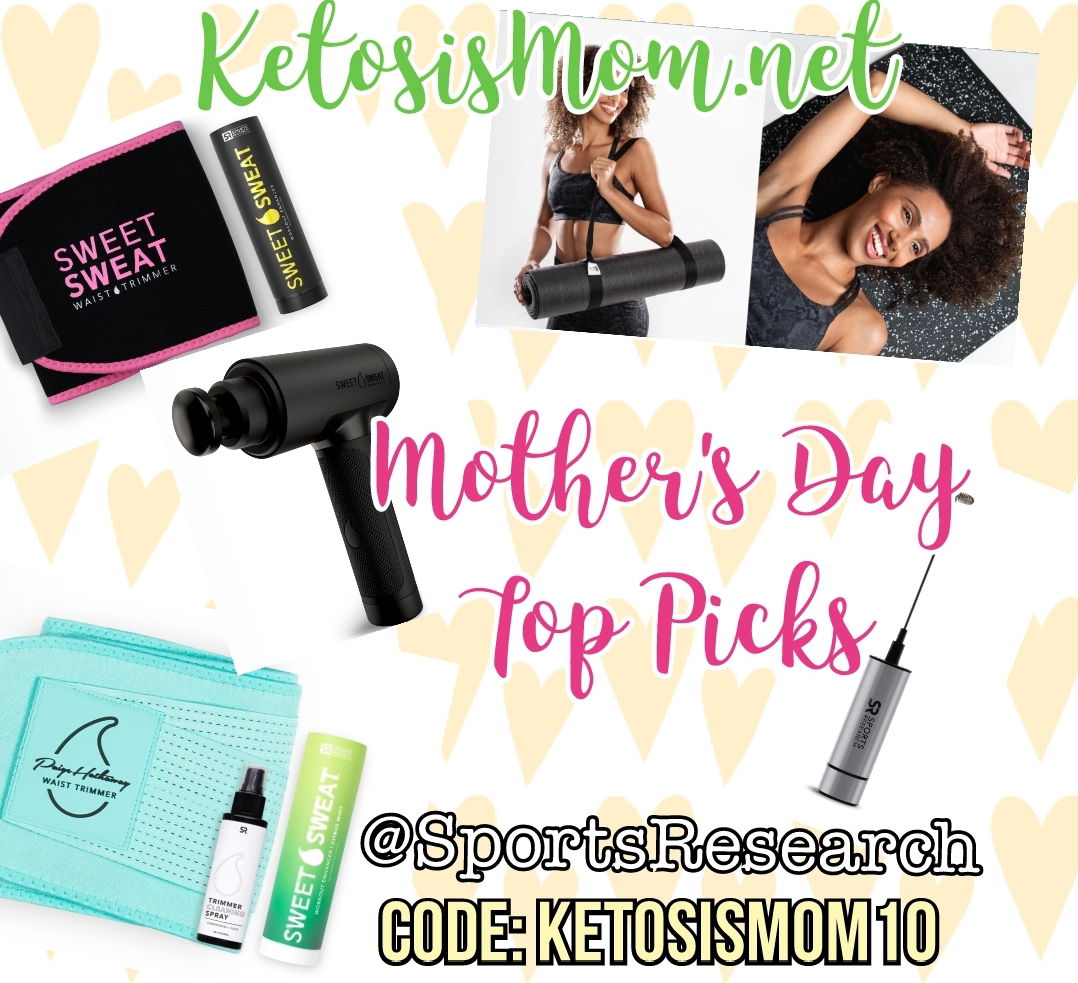 3) Perfect Keto - Since you're on a Keto blog I have to mention that if you have a low carb - ketogenic mom that she very likely has things like MCT oil, exo ketones, Keto bars etc. around the house. Perfect Keto is one of the top supplements for ketoers if you want to grab any of this or new flavors for her to try. Again, code: KETOSISMOM will get you 15% off anything you purchase. Another brand - if you're snooping around and see her stash of goodies is Ketologic. You may also have a Bulletproof Mom. But regardless of her preference, any of these would be a great option for added gifts.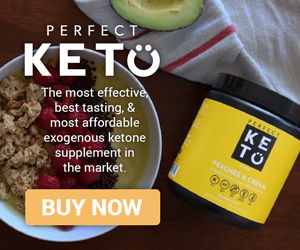 4) Choc Zero - ANYTHING! If you have a Mom into fitness and watching what she eats then she is not likely indulging in candy very often. These she can! AND if you use the link listed here you will get $10 off your purchase. I recommend the Keto Barks and Syrups, top notch!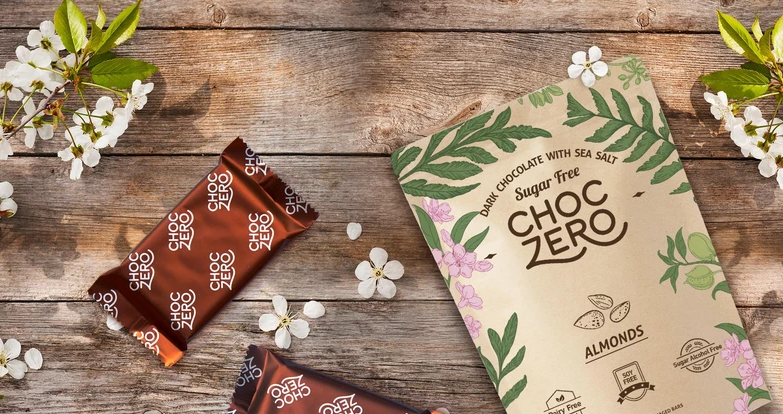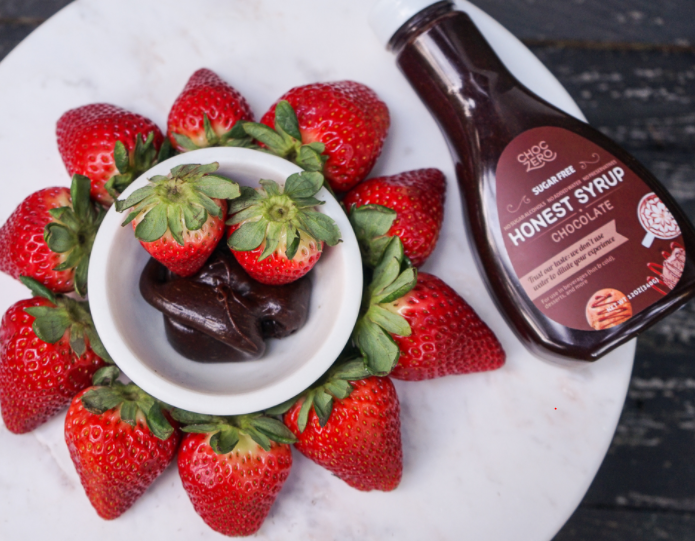 5) SheFit Sports bra - This one may be a little more specific and harder to get the "right fit". You would likely have to either ask for their size or try and grab one of their current ones to get a good size reference BUT the good part is, you do not have to be very accurate with these because they are adjustable in every way possible. They are the current "it" sports bra for fitness. You can also get $10 using this link.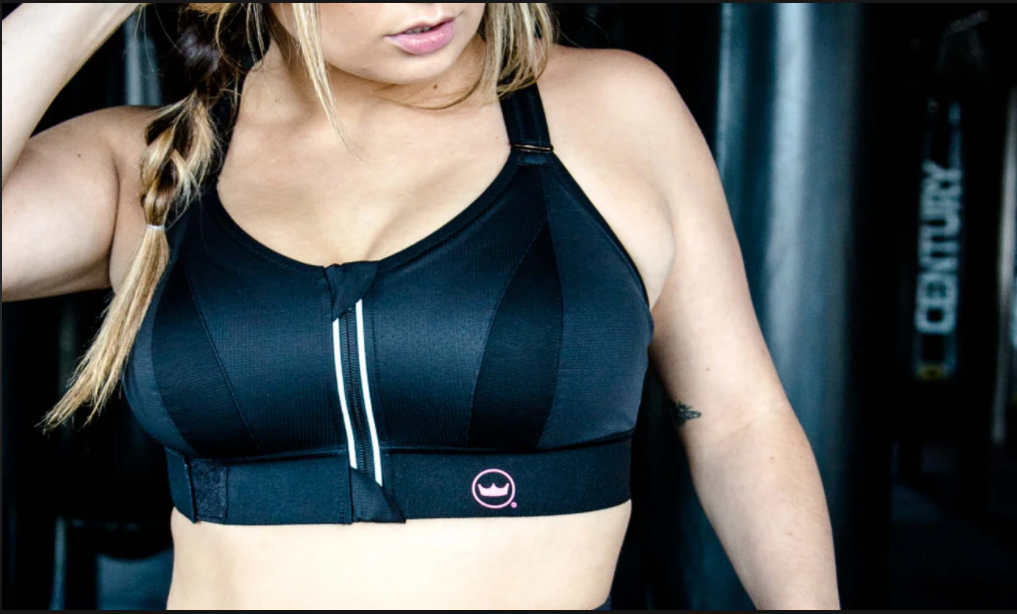 6) Keto & Co - Brownies, Cookies, you can see what these look like on my Instagram page. My girls and I make these often! If you have a sugar free mom that also has a sweet tooth, these are great options to grab for her to have at the house. Use code: KETOSISMOM and save 10% at checkout.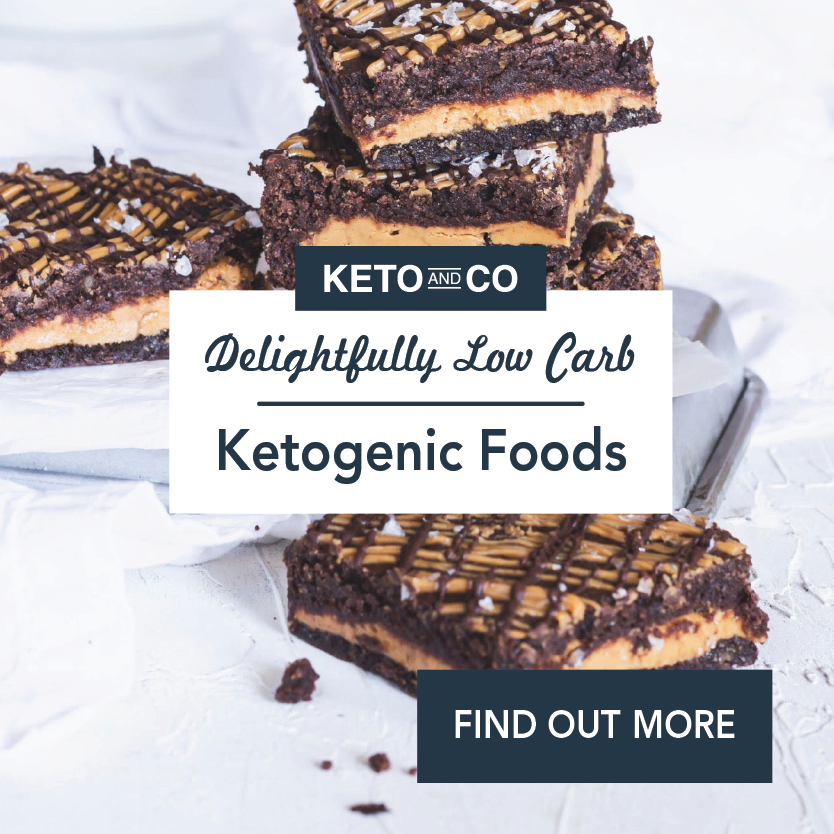 7) Dry Farm Wines - Sugar free wine. Yep, you read that correct. 0 carb wine. That tastes AMAZING (you have no clue it is sugar free). Use this link and get a bottle for a PENNY $0.01, http://dryfarmwines.com/ketosismom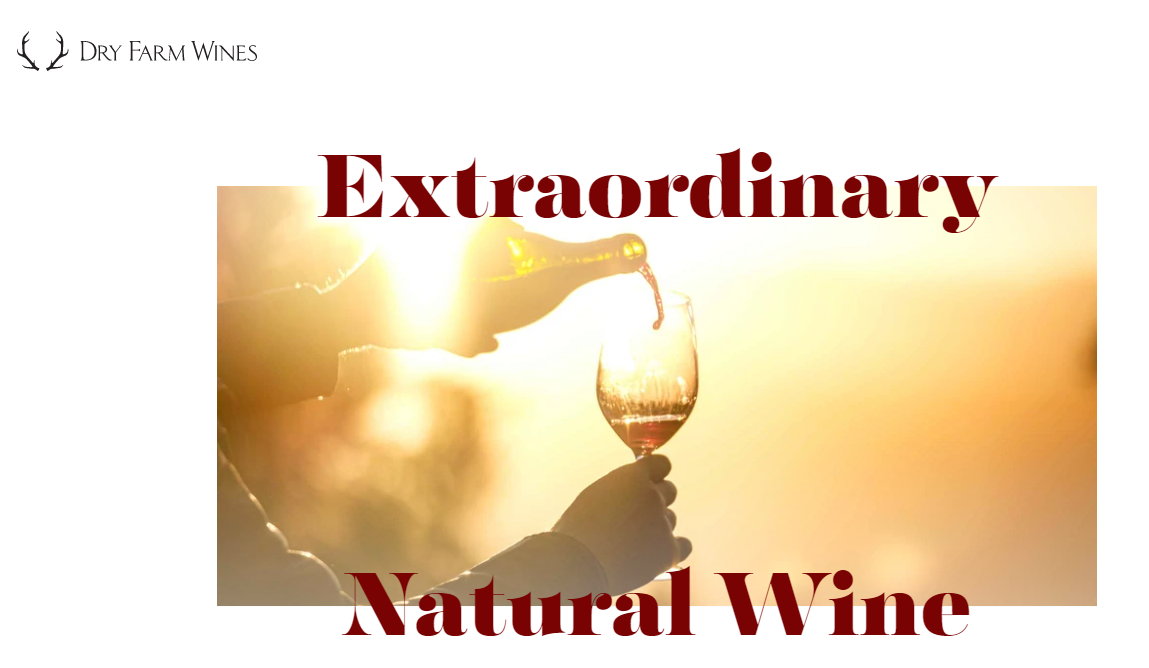 ---
C) The Bougie Mom. This may be your Mom if you notice that she always has the latest gadgets, will only have a certain "brand" of things, and her sunglasses are top of the line. This is the "Jones Mom" that other Moms want to keep up with.
1) Peloton Bike/Tread - Now this will only be if she does not already have one AND you yourself have no spending limit! I DO have a code to save $100 (code: 4FAQPP). If your Mom already has these things - go to the apparel page and grab her some gear in her sizes.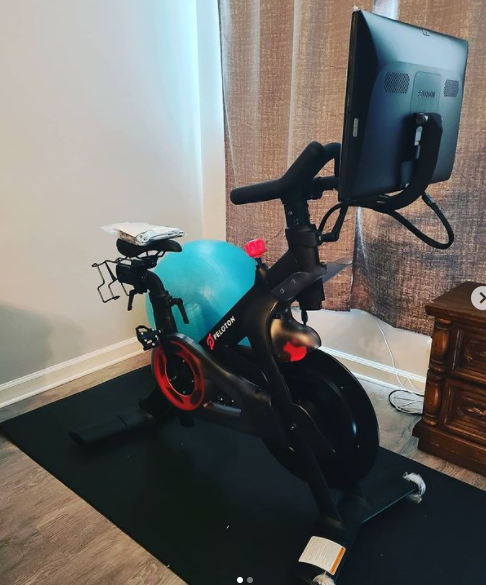 2) Maui Jim Sunglasses - These are THE BEST sunglasses that you can get for your eyes. Don't believe me? Go check out their website for yourself. If you have a photo of your Mom you can also use their virtual try on to see what style may be good for her, but the great thing is, they have free shipping & free returns if they don't work out (hassle free!) I know because I have done it before.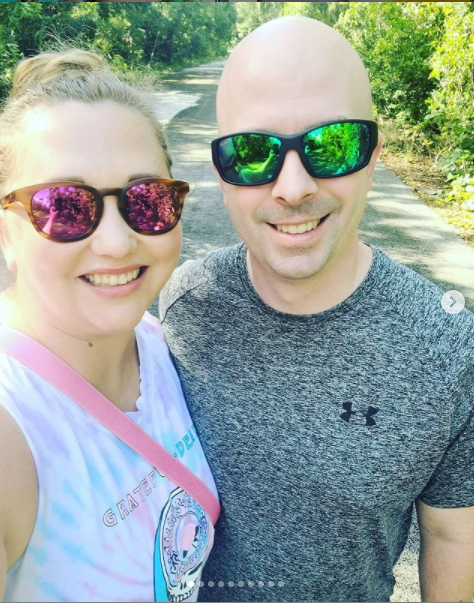 3) Garmin Watch - these are two different ones that are popular right now, Venu and Lilly . Now these could also fit under the "fitness mom" category as well. But I placed them here because they do cost a little more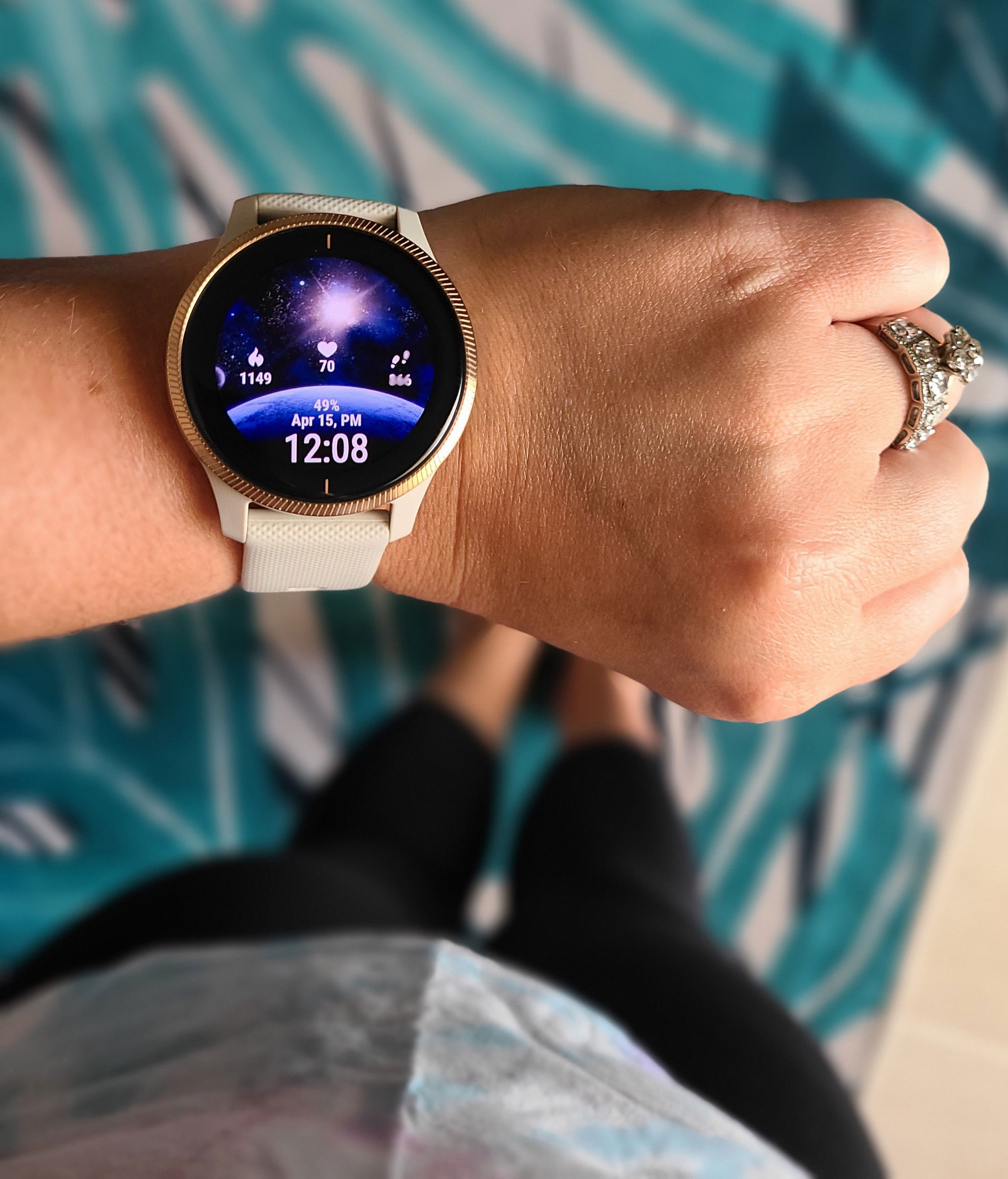 4) Pivo - Pivo is a new smartphone device that moves your phone with you while you are making videos. So if you have a Mom that talks a lot on video calls and moves around when doing so, this would be a great gift for her. Or you may have a Vlogger Mom that this would also be a nice new portable gadget for her to use. Either way, they have them online typically for sale on the main website but you can also find them on Amazon (in case you want to return it).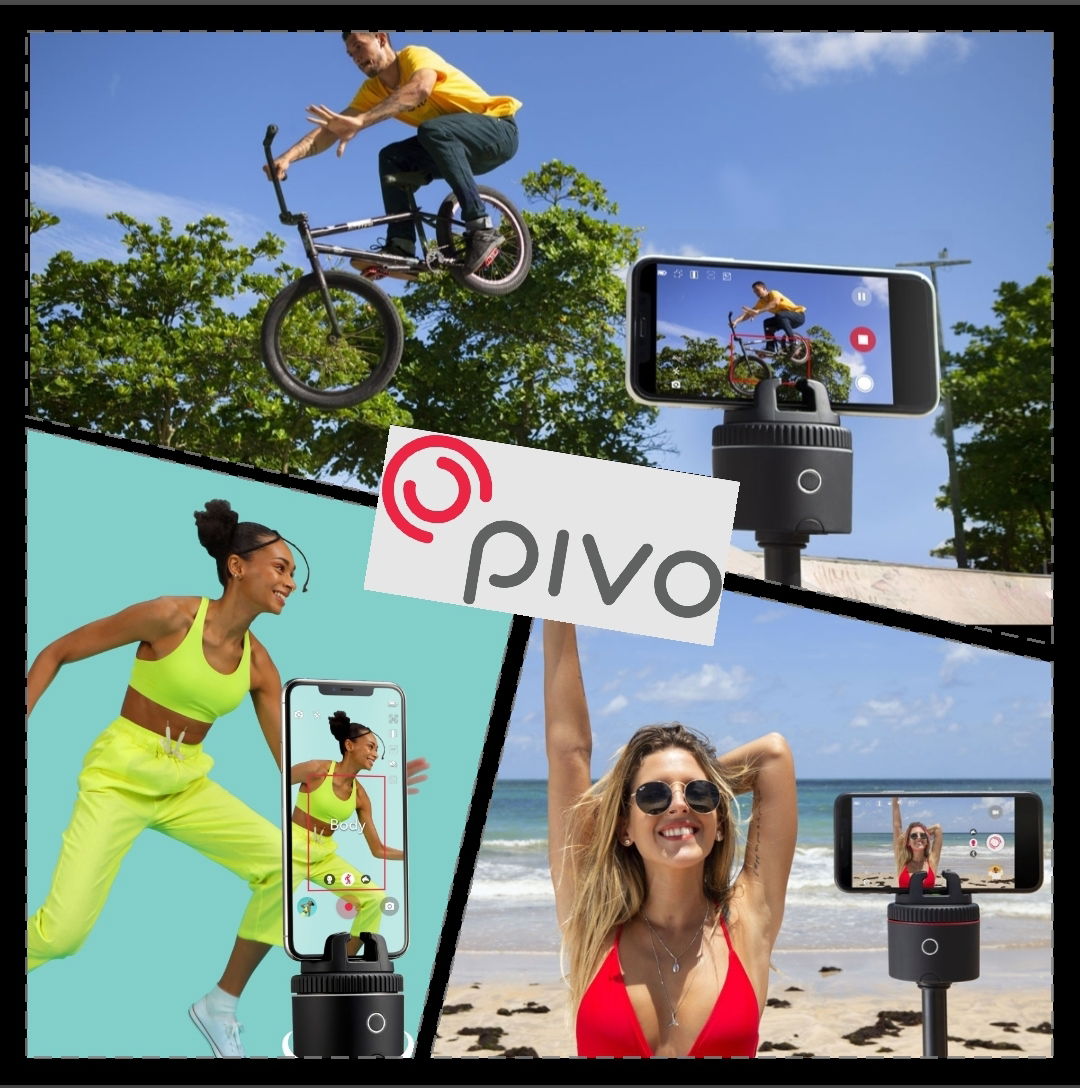 5) Skincare - Skincare is actually one of the top 3 least returned gifts. The number 1 skincare in North America right now is Rodan + Fields. If you want to see current bundles or offers go to this Facebook page first and review the current offers. If you want a suggestion on what is good for ANYONE's skin, this is my number one pick. I gift this very often to people myself and they love it! If you have a Mom all about lashes, this is also a great option (lash boost).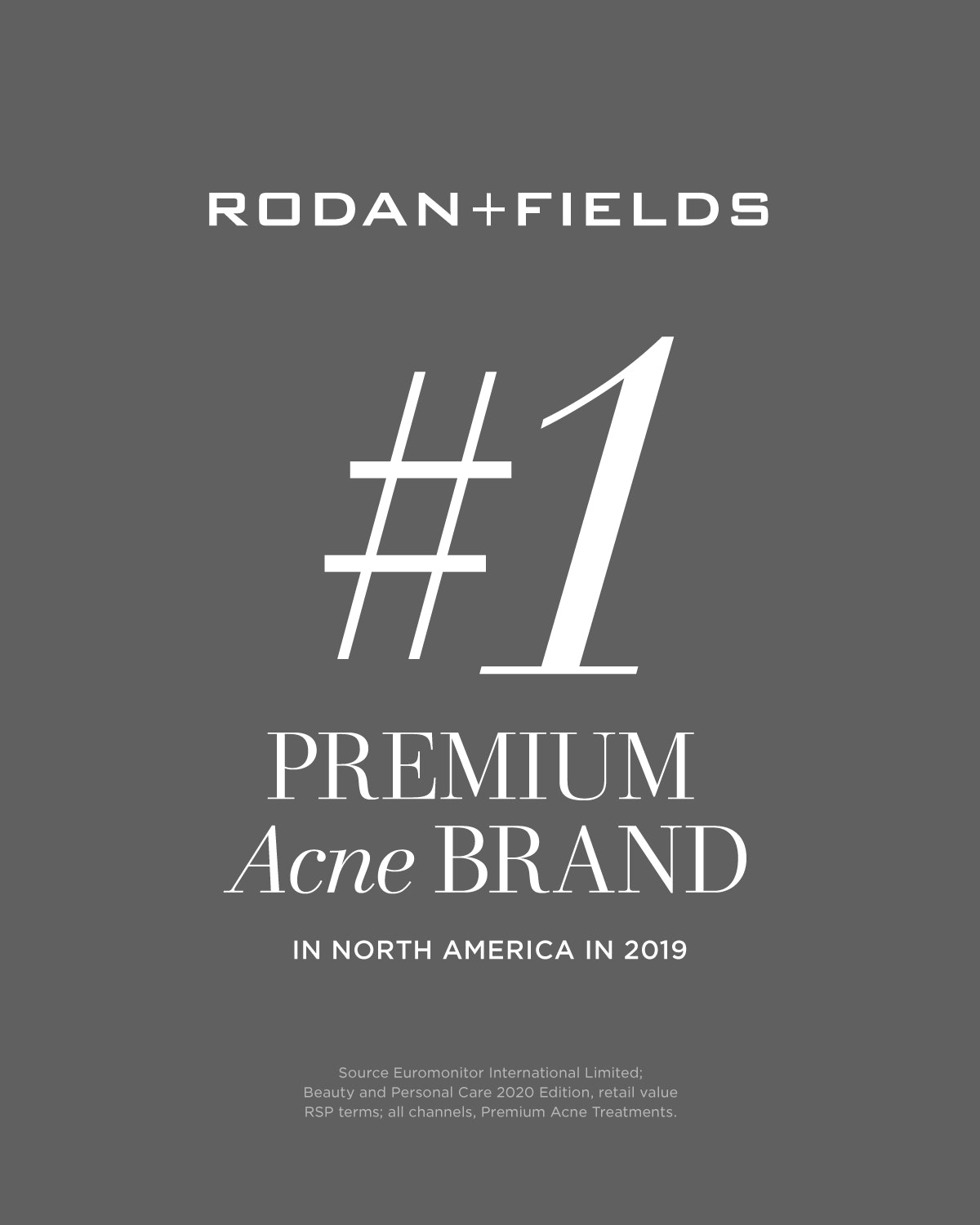 6) Reserve Bar - Grab Mom a bottle of - whatever her favorite alcohol is - and using this link plus the code SIPSPIRITS will get you free shipping on whatever you order.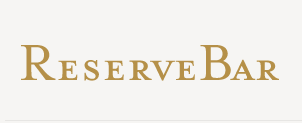 ---
D) The Disney Mom - Does this even need an explanation? I feel like no. So let's just get to some options!
1) Vera Bradley Disney Collection - Vera Bradley does special collections each year for Disney. If you have a Disney loving Mom OR a Mom that is getting ready to go on a Disney trip, she may like having one of these bags. I would recommend one of the crossbody purses for being able to easily get on and off rides.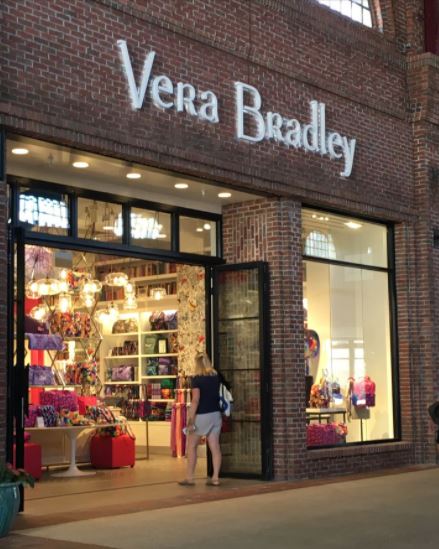 2) Disney Jewelry - Pandora has a partnership with Disney and makes specific Disney parks charms that are limited. If you have a Pandora wearing Mom, one of these would be nice to add to her bracelet.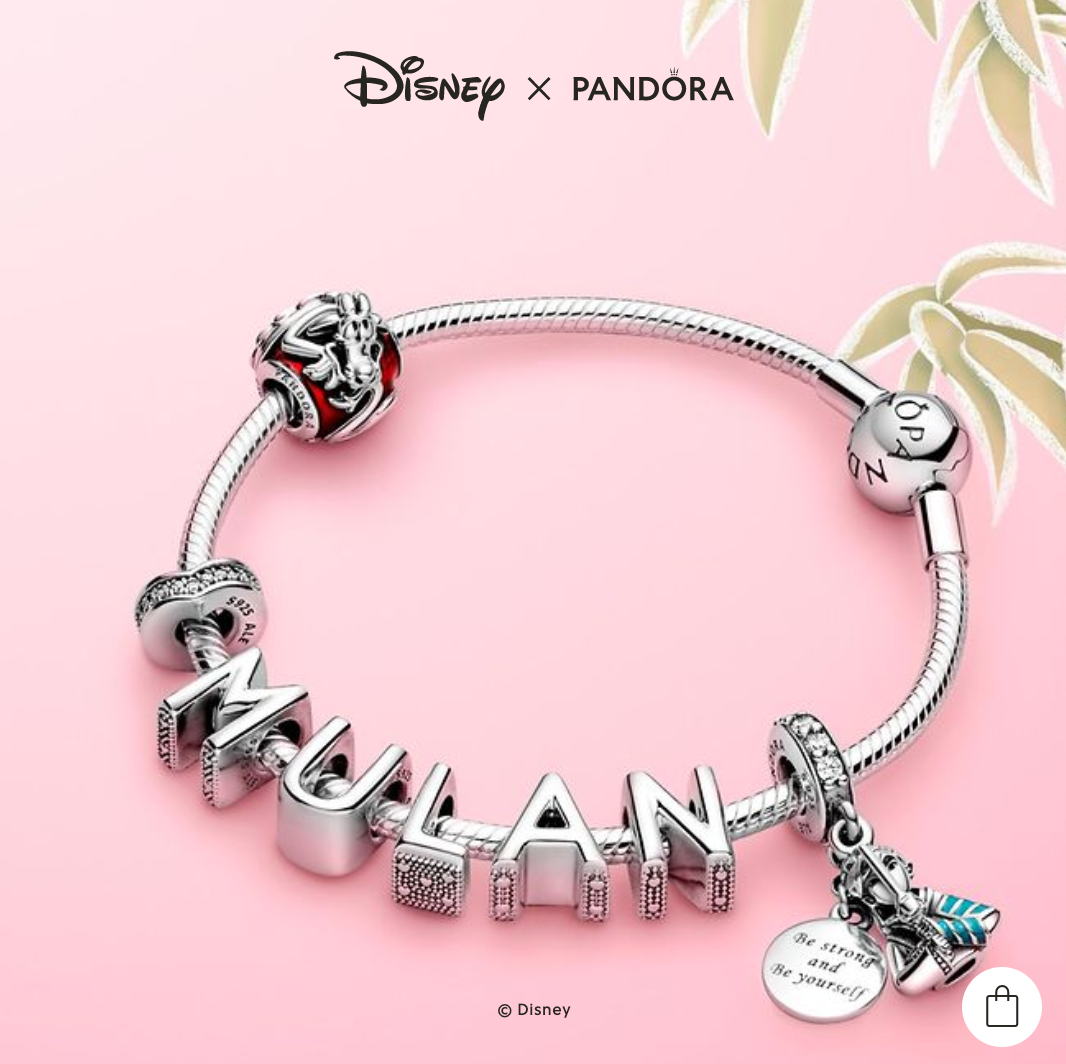 3) Disney Beach Towels - With Spring here and Summer coming, beach towels are always a plus. And FYI, if you're going to a beach or hotel you will want your own towel, Pandemic and all (yikes!)
Also check out this Disney must have list for additional ideas.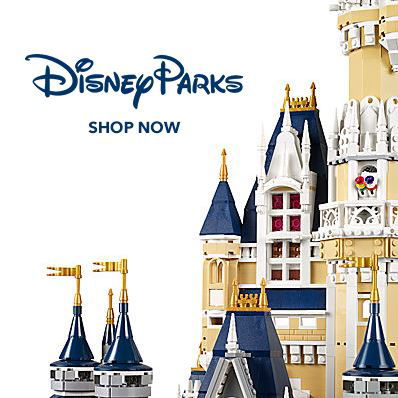 4) Southwest travel gift card - This is for the Mom that is just itching to go on her next vacation once this pandemic lifts. Southwest has the best options for affordable flights right now and they are also taking a lot of precautions around COVID19. Southwest also often partners with Disney vacations, and the credit could be used towards the vacation.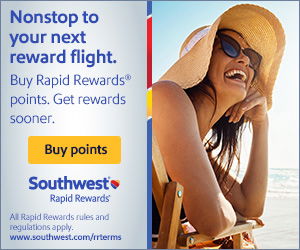 5) This one was mentioned above but it also falls under the Disney Mom category as Pura has a limited Disney Frozen 2 collection right now. We have this at my house in my girls area of the house. The scents are great.. Again, save 15% using code KETOSISMOM.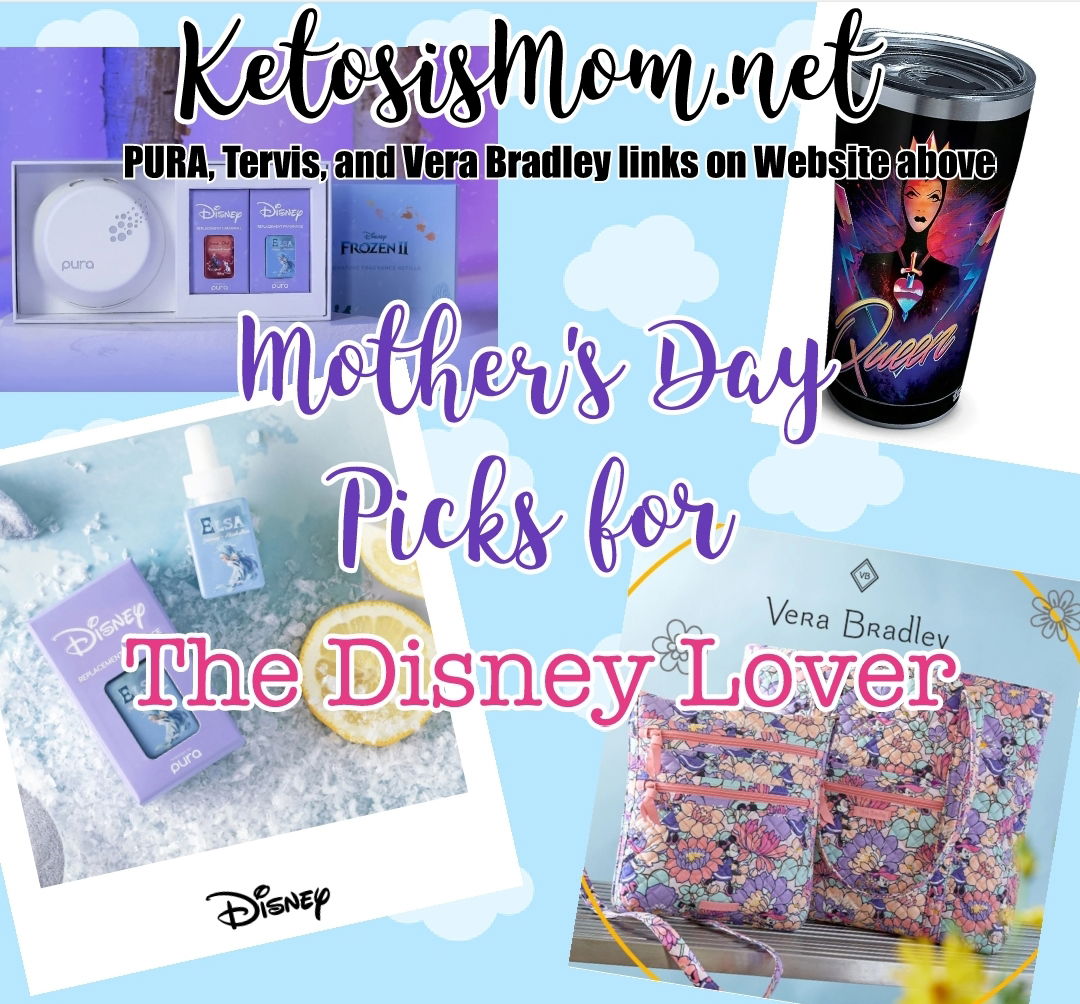 6) Tervis Tumblers - Tervis has customizable cups right now that you can grab once of those Magic Moment photos from Disney with your Mom and make her a customized Disney cup to cherish and show off. They also have multiple designs and disney characters to choose from. But if that is too specific for your Mom, they have some great generic options as well
---
E) The Bulk Buying Mom - This is the Mom that typically hits up Costco, Sams Club, and Bjs. And if she doesn't have a membership to those, you could always get her a membership for a gift. Here is an option for a $45 membership to Sams Club. Maybe she wants to be a bulk buyer but hasn't pulled the plug on enrolling herself yet. If that does not sounds like a good option, here are some other ideas.
1) TruBeef - this is hands down my FAVORITE delivery service when it comes to bulk buying. They deliver organic - grassfed - ethically raised beef products. Stock up Moms fridge/freezer. They have a lot of options for full boxes and individual sale items. If you get a box, enter KETOSISMOM at checkout and you will get $25 off + 2 free ground beef portions.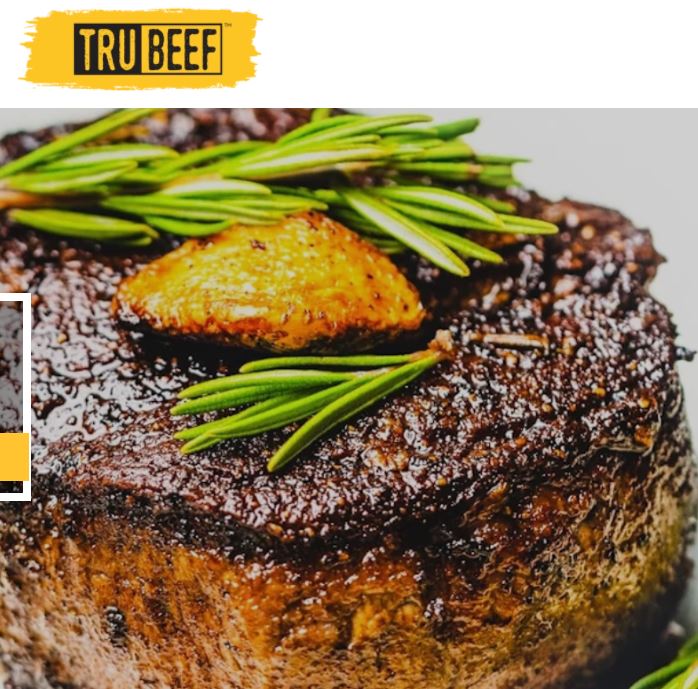 2) Hint Water - get 3 cases for $36 - if you know your Mom's favorite flavors grab those or get the variety packs. For anyone that is trying to stop drinking soda and drink more water, these are my favorite options for that because they still have flavor!

3) Rebuilt Meals - Maybe you have a Mom that needs a break in cooking for a week or two. Rebuilt meals has performance, lifestyle, lowcarb, double protein, etc. in meal selections. Ship mom a week or two of meals on You. This is also a really great option to send to Seniors if you suspect maybe they are not eating like they should be. You can choose your meals and how many are sent. You can pause, skip, and customize in a lot of ways. Their customer service is also excellent! To save here, code KETOSISMOM50 gets you 50% off the first week and code KETOSISMOM gets you 15% off every single week. You can only use 1 code per account so choose wisely. But this is the best meal delivery service I have tried - and I have tried a lot! if you want more information see my You Tube video.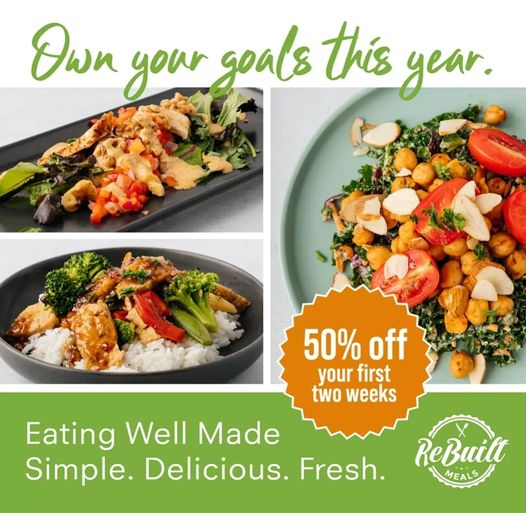 4) The WIld Alaskan Company - You can get $25 off your first order of wild caught fish from Wild Alaskan Company using this link. Ever since watching Seaspiracy on Netflix, all I can think about is how the Salmon that is farm raised is dyed pink - red by the farmer to make it appear to look like the wild caught fish. We have literally been eating white fish that is dyed pink. I personally get TruBeef AND Wild Alaskan delivered to my house now after watching that documentary and both have been amazing!
---
If you are still at a loss after reading though some of these options, or none of this sounded like something your mom would enjoy, try looking over my Discounts and Limited Time Deals pages for additional ideas. You can also visit my Amazon Store to view some additional items linked.
I also recommend signing up for Rakuten if you aren't already and getting the cash back and codes they provide at multiple retailers.
Happy Shopping Everyone!
The Ketosis Mom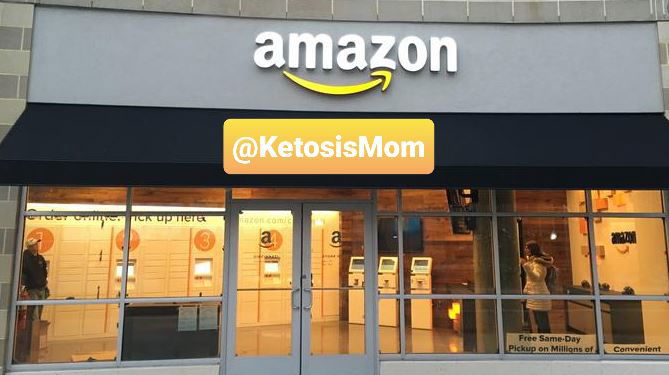 FTC Disclaimer Required for all Influencers:
I am a content creator and an Amazon Influencer. I am also a partner or affiliate with multiple brands. I partner with brands to gain discounts and giveaways for my audience. The links posted throughout my website I may earn from by you making purchases or utilizing the codes for a discount for yourself.
Thank you for supporting my business! My Privacy Policy is located at the bottom of the main website page, I do not sell any information or collect information personally. If you would like to be added to my Newsletter register under Berry Blasts on the Home Page.
- Jennifer @KetosisMom