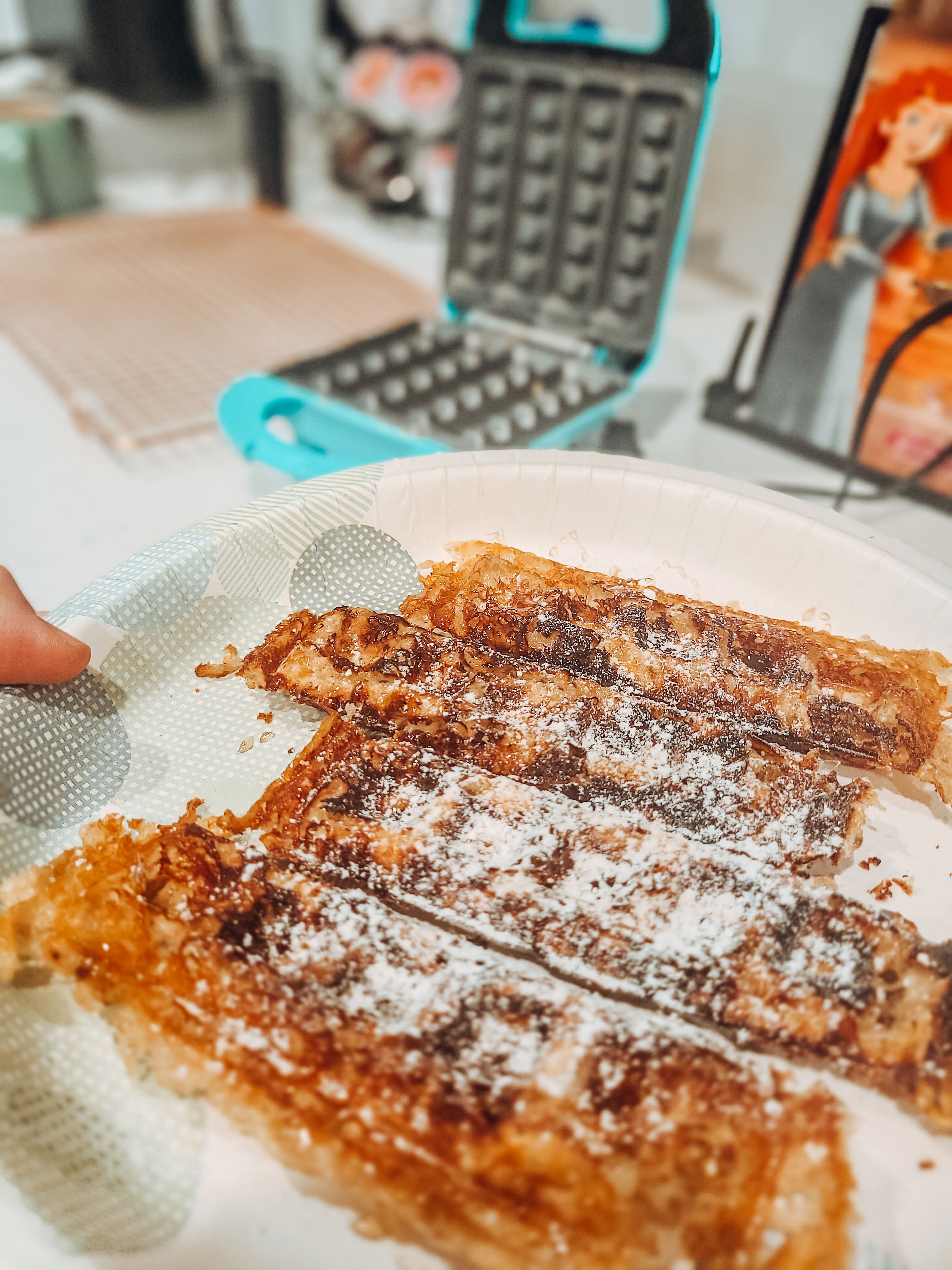 FTC Disclaimer Required for all Influencers:
I am a content creator and an Amazon Influencer. I am also a partner or affiliate with multiple brands. I partner with brands to gain discounts and giveaways for my audience. The links posted throughout my website I may earn from by you making purchases or utilizing the codes for a discount for yourself.
Thank you for supporting my business! My Privacy Policy is located at the bottom of the main website page, I do not sell any information or collect information personally. If you would like to be added to my Newsletter register under Berry Blasts on the Home Page.
- Jennifer @KetosisMom
These can be eaten like waffles, used for dipping in hummus/guac, or like bread for a sandwich.
2nd Version:
https://www.instagram.com/reel/CdbTOOmg-oH/?igshid=YmMyMTA2M2Y=
Ingredients
1 cup mozzarella cheese
2 tbsp Almond flour
1 tsp Nutritional Yeast
1 tsp cream of tartar
sprinkle of baking powder
1/2 tsp Xanthan gum OR further foods gelatin powder
Optional: Spices/sugar sub depending on how you want it flavored
2 tbsp liquid egg whites
sprinkle Redmond Real Salt code: KetosisMom
Directions
Mix together.
Spread evenly only a waffle iron.
Here is mine for the small skinny sticks. https://amzn.to/3g9Eer9
#affiliate #amazoninfluencer

I also have these!
Heart waffle iron: https://amzn.to/34pItwg

Round waffle iron: https://amzn.to/34pItwg

#Keto #Ketogenic #ketolife #ketosismom #ketobread #ketoblogger #topketoblogger #chaffelideas