Keto Zucchini Grilled Cheese
Makes 1 (large) sandwich
FTC Disclaimer Required for all Influencers:
I am a content creator and an Amazon Influencer. I am also a partner or affiliate with multiple brands. I partner with brands to gain discounts and giveaways for my audience. The links posted throughout my website I may earn from by you making purchases or utilizing the codes for a discount for yourself.
Thank you for supporting my business! My Privacy Policy is located at the bottom of the main website page, I do not sell any information or collect information personally. If you would like to be added to my Newsletter register under Berry Blasts on the Home Page.
- Jennifer @KetosisMom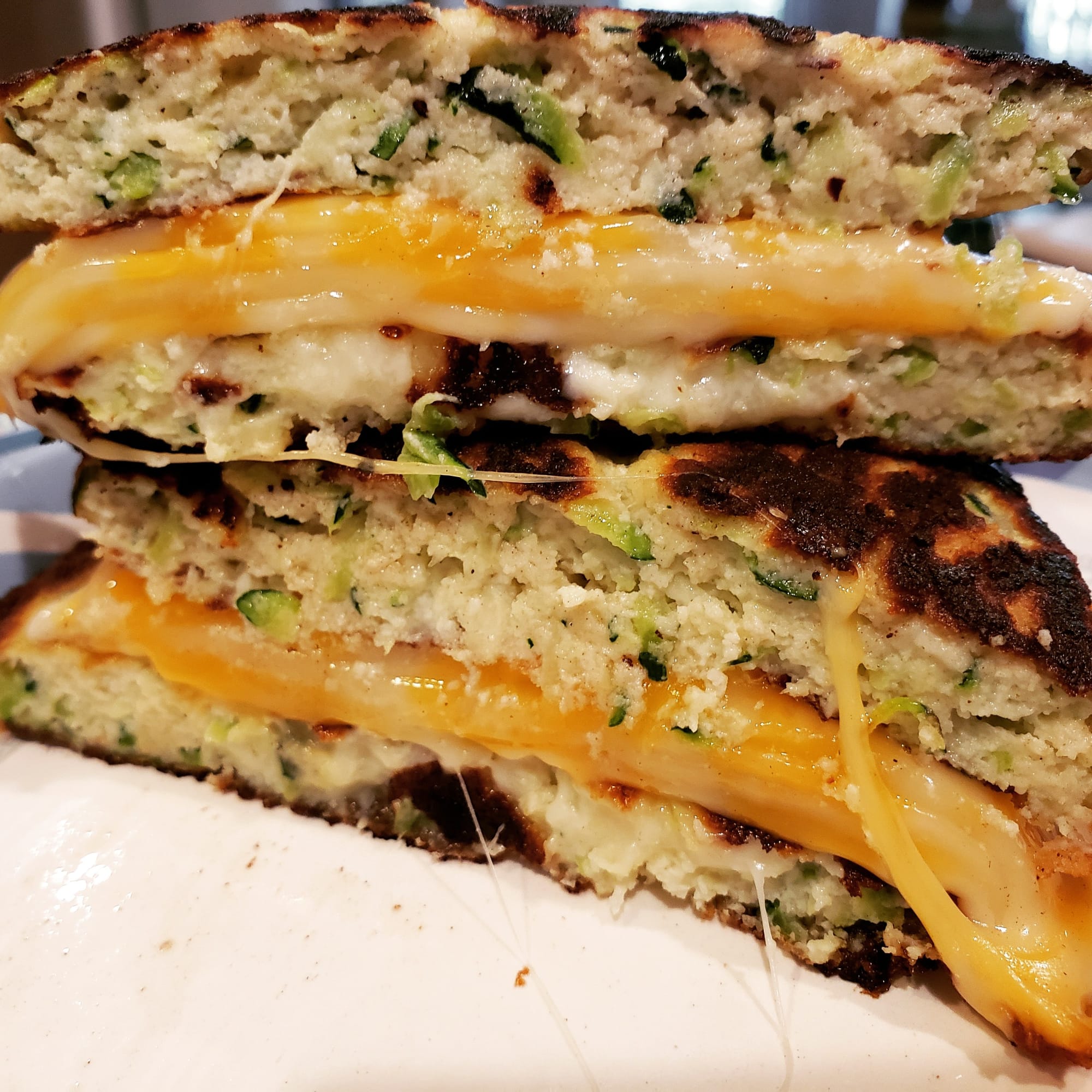 Ingredients
1/2 of a Zucchini grated (like shredded cheese)
1 egg
1/4 cup mozarella cheese
3.5 tbsp almond flour
1 tbsp cream cheese - softened
salt & pepper
cheese slices of choice (I used 3 slices of colby)
Directions
1) Melt cream cheese and mozzarella together. Mix in zucchini, almond flour, s&p then add egg and mix until well combined
2) heat pan on stove and make 2 squares/circles out of the mix of equal size
Brown on each side. Approx 2-3 min each side
3) place slices of cheese on one square and top with second square. Lower heat and flip until cheese is fully melted.
ENJOY!