Keto Spinach Chili
Makes 8 servings
201 cals, 9.4 total carbs (6 net), 10.4 fat, 17 protein
FTC Disclaimer Required for all Influencers:
I am a content creator and an Amazon Influencer. I am also a partner or affiliate with multiple brands. I partner with brands to gain discounts and giveaways for my audience. The links posted throughout my website I may earn from by you making purchases or utilizing the codes for a discount for yourself.
Thank you for supporting my business! My Privacy Policy is located at the bottom of the main website page, I do not sell any information or collect information personally. If you would like to be added to my Newsletter register under Berry Blasts on the Home Page.
- Jennifer @KetosisMom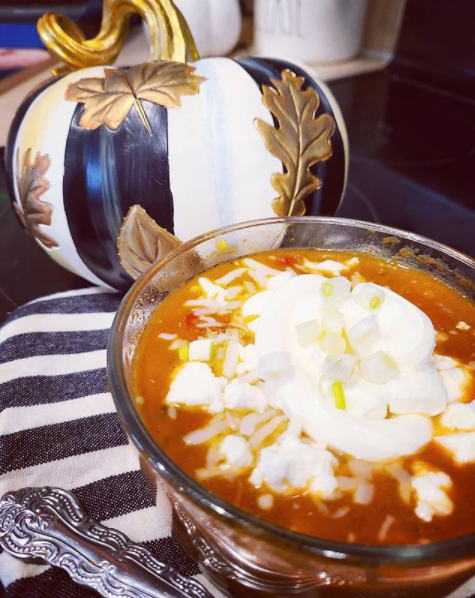 Ingredients
1 can tomato paste
1 package raw spinach (or frozen is fine as well)
1 can crushed tomatoes (I use Aldi + garlic)
1+ lb 80/20 or higher fat ground beef
2 cups water
1 can of kidney OR pinto beans (this is optional and cutting this portion down will save carbs)
optional: garlic spice, onion salt, oregano, basil (spices of choice)
I use flavor god seasonings
Directions
1) Brown the meat with spices on stove top/instapot until fully cooked through
2) add all other items into a crockpot/instapot and cook. Crockpot - slow cook for 5+ hours - follow instapot instructions for simmering soups. Stovetop - add meat to a pot and combine all ingredients and simmer for approx 45 mins on medium heat.
3) Add avocado, goat cheese, sour cream, shredded cheese or chives to the top and serve once cooled (according to your daily allowed macros)
Enjoy!
Note: You can also add dry farms 0 carb wine to this to simmer for added taste (red wine)