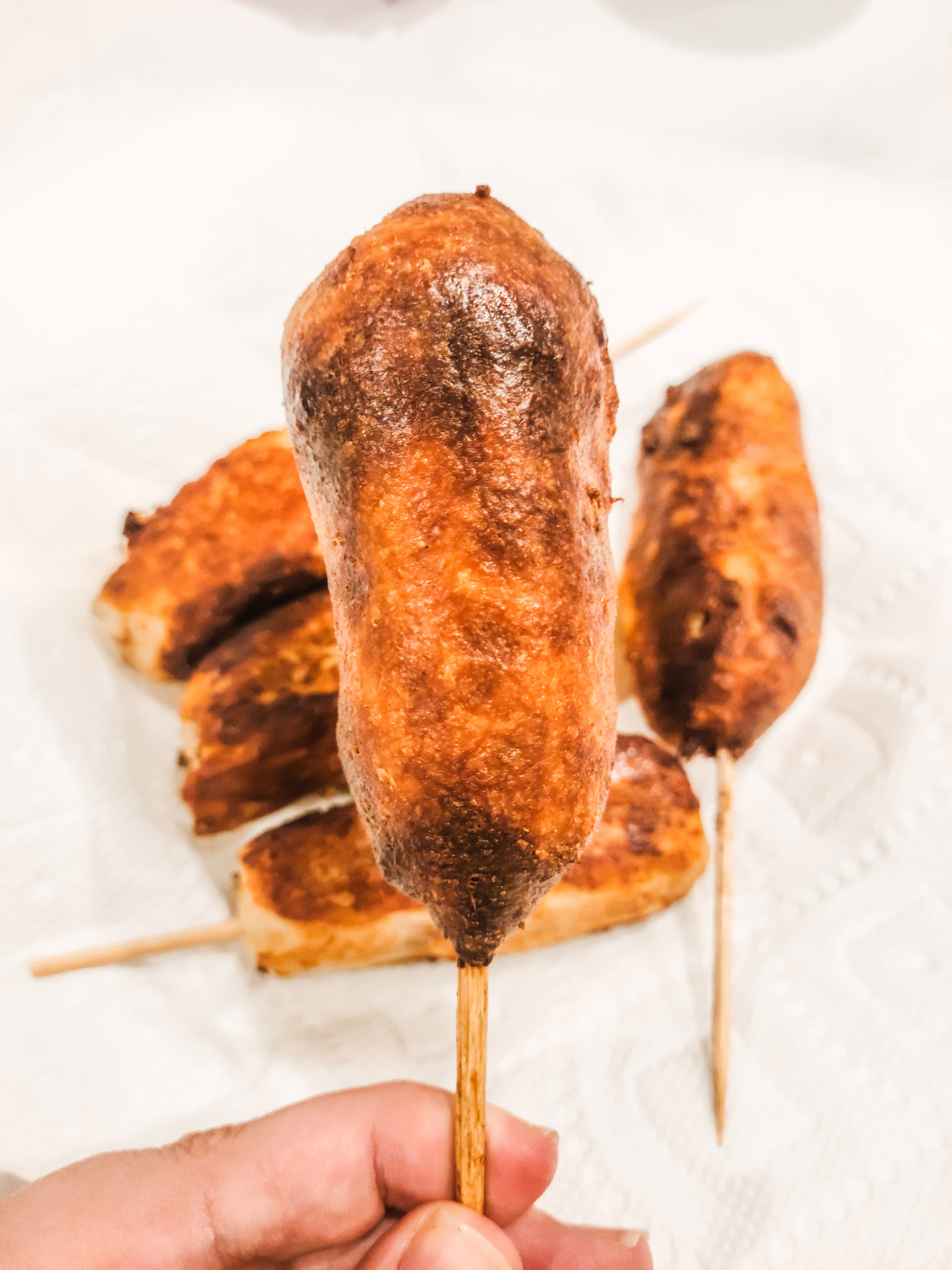 FTC Disclaimer Required for all Influencers:
I am a content creator and an Amazon Influencer. I am also a partner or affiliate with multiple brands. I partner with brands to gain discounts and giveaways for my audience. The links posted throughout my website I may earn from by you making purchases or utilizing the codes for a discount for yourself.
Thank you for supporting my business! My Privacy Policy is located at the bottom of the main website page, I do not sell any information or collect information personally. If you would like to be added to my Newsletter register under Berry Blasts on the Home Page.
- Jennifer @KetosisMom
Ingredients
1 Cup mozzarella cheese/Cheddar cheese mix
1 cup Almond flour
2 tbsp cream cheese
1 tsp Xanthan Gum
1 tsp baking powder
1 tsp Redmond Salt #affilate code: KETOSISMOM
Optional: Flavor God Seasoning in buttery cinnamon roll
Optional: (If making breakfast sausage on stick) 1 tbsp Swerve sweetener
1 package of breakfast sausage (frozen - but thawed)
1 package of skewer sticks
1 tbsp liquid egg whites
I prefer these in an air fryer.
Directions
1) Mix and heat the cheese and cream cheese until melted in a microwave safe bowl.
Once melted - add in the almond flour, seasoning, baking powder, salt and mix first - then slowly add the xanthan gum. Once mixed well add in the liquid egg whites and stir until it makes a dough.
*Note you can add any seasonings to this. This is to make a "breakfast sausage" on a stick. You can also swap keto pancake mix out for the almond flour
2) Roll the "dough" that is formed out flat. Cut triangle strips (to roll the sausage in)
3) Place the sausage on a stick and form the dough around the sausage & stick (see the "watch me make this" video at the top of this recipe to see a quick reel for how to do this
4) I prefer these in an air fryer - 380 for 10 mins in an air fryer (or until golden brown)
These freeze and reheat well for "quick morning breakfasts"
My entire family LOVES this - and will grab them from the freezer and eat all the time.
- The Ketosis Mom
*Disclaimer: All links on my website, blog, recipes, and tagged with photos as #affiliate related links