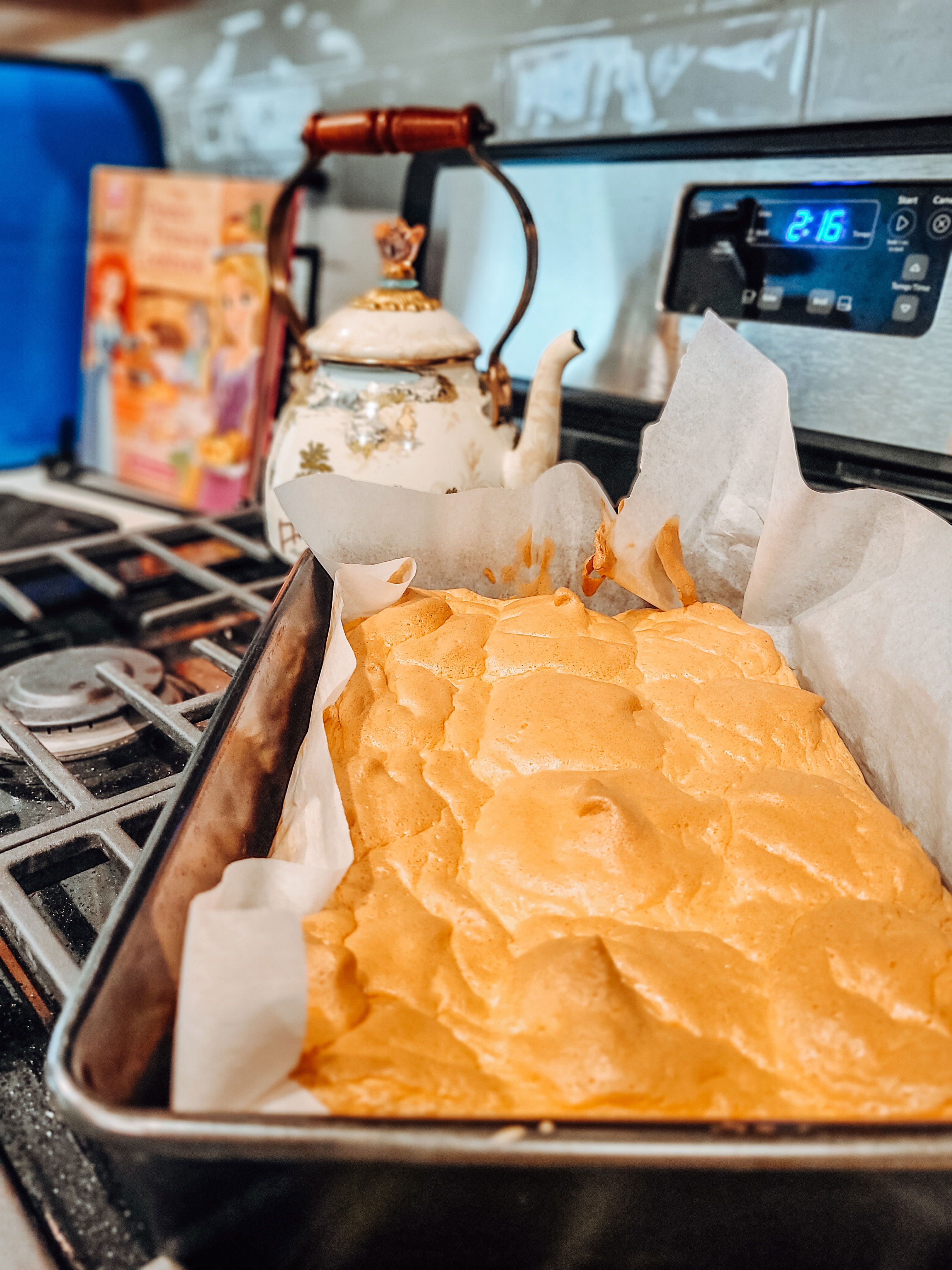 FTC Disclaimer Required for all Influencers:
I am a content creator and an Amazon Influencer. I am also a partner or affiliate with multiple brands. I partner with brands to gain discounts and giveaways for my audience. The links posted throughout my website I may earn from by you making purchases or utilizing the codes for a discount for yourself.
Thank you for supporting my business! My Privacy Policy is located at the bottom of the main website page, I do not sell any information or collect information personally. If you would like to be added to my Newsletter register under Berry Blasts on the Home Page.
- Jennifer @KetosisMom
You've heard of Kings Hawaiian Rolls?
I call these Keto Queens Hawaiian Rolls !
Visual Video of How to make these
Ingredients
10 egg whites (separated from room temp eggs) or liquid egg whites
3 egg yolks (or if you cannot separate well, use liquid egg whites and 3 whole eggs)
1/3 cup Swerve sugar sub, 1 tbsp brown sugar sub
2 tbsp Nutritional Yeast
1 tsp Redmond Real Salt (use code: KETOSISMOM ) #affiliate
2.5 tsp cream of tartar
1 tsp baking powder
1 tsp baking soda
1 cup egg white protein
1 tsp pineapple extract
Nutiva Butter Coconut oil (use to grease pan for baking)
Directions
Whip egg whites first
then add in dry ingredients as egg whites
Whip slowly.
Combine all ingredients minus the egg white protein, pineapple extract, and egg yolks into a mixer.
Whip for about 7 - 8 mins until "fluffy" and it is not expanding anymore
Add in on a lower speed the egg white protein
Then slowly add in egg yolks 1 at a time on a low speed, only mix until it is blended fully. Add in pineapple extract at same time as egg yolks

Place into small mounds (use an ice cream scoop) or just a large spoon. A Soup ladle could also work.
Place into oven at 350 for 25 -35 mins
Turn off oven and leave sitting in oven for approx 10 -15 mins (helps from falling) Do not slice/remove from pan until fully cooled
Store in fridge up for 3 days Freezer 1 month
Disclaimer: I am an Amazon Influencer and Affiliate for many brands/products. Links in my blog posts, recipes, website, and social media pages are often affiliate links. I may receive products or earnings based on your purchases. This does not change the product or cost for you in any way (unless you are using a promo code or promotion posted) then you will receive a discount as well.
- The Ketosis Mom