FTC Disclaimer Required for all Influencers:
I am a content creator and an Amazon Influencer. I am also a partner or affiliate with multiple brands. I partner with brands to gain discounts and giveaways for my audience. The links posted throughout my website I may earn from by you making purchases or utilizing the codes for a discount for yourself.
Thank you for supporting my business! My Privacy Policy is located at the bottom of the main website page, I do not sell any information or collect information personally. If you would like to be added to my Newsletter register under Berry Blasts on the Home Page.
- Jennifer @KetosisMom
Keto Pancakes
Makes 4 medium pancakes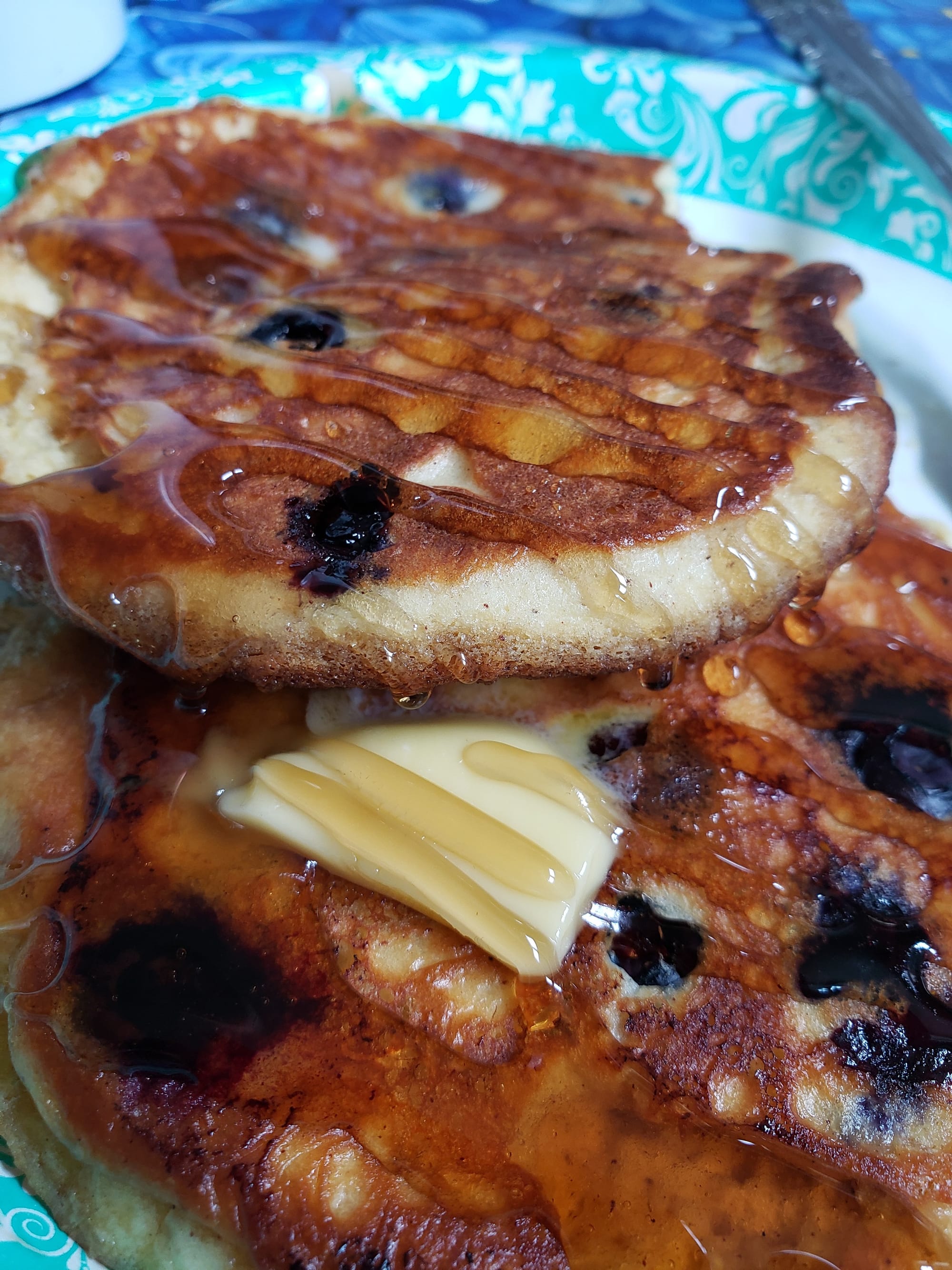 Ingredients
2 large eggs
1 tablespoon heavy cream
2 oz cream cheese, cubed
1 tbsp kerrygold butter (or full fat butter)
2/3 cup almond flour
1 teaspoon baking powder
1 teaspoons vanilla extract
1 teaspoon lemon extract
1/2 teaspoon cinnamon
1/2 teaspoon Swerve (or sweetener of choice)
butter and syrup (sugar free syrup or low carb option, I use Choc zero!)
Directions
1) Slightly melt the butter and cream cheese cubes prior to adding to nutribullet mixer. Add to blender first so it does not stick to the blades on nutribullet lid mixer.
2) Add remaining ingredients (minus the syrup) to the mixer and blend until smooth. Let sit approx 2 mins before pouring into pan to cook.
3) heat 1 tbsp coconut or olive oil in pan on medium heat. Pour 1/4 of the mixture into the pan. It will bubble like a normal pancake when it is ready to flip (add blueberries, chocolate etc. any additional additives at the initial pour into the pan).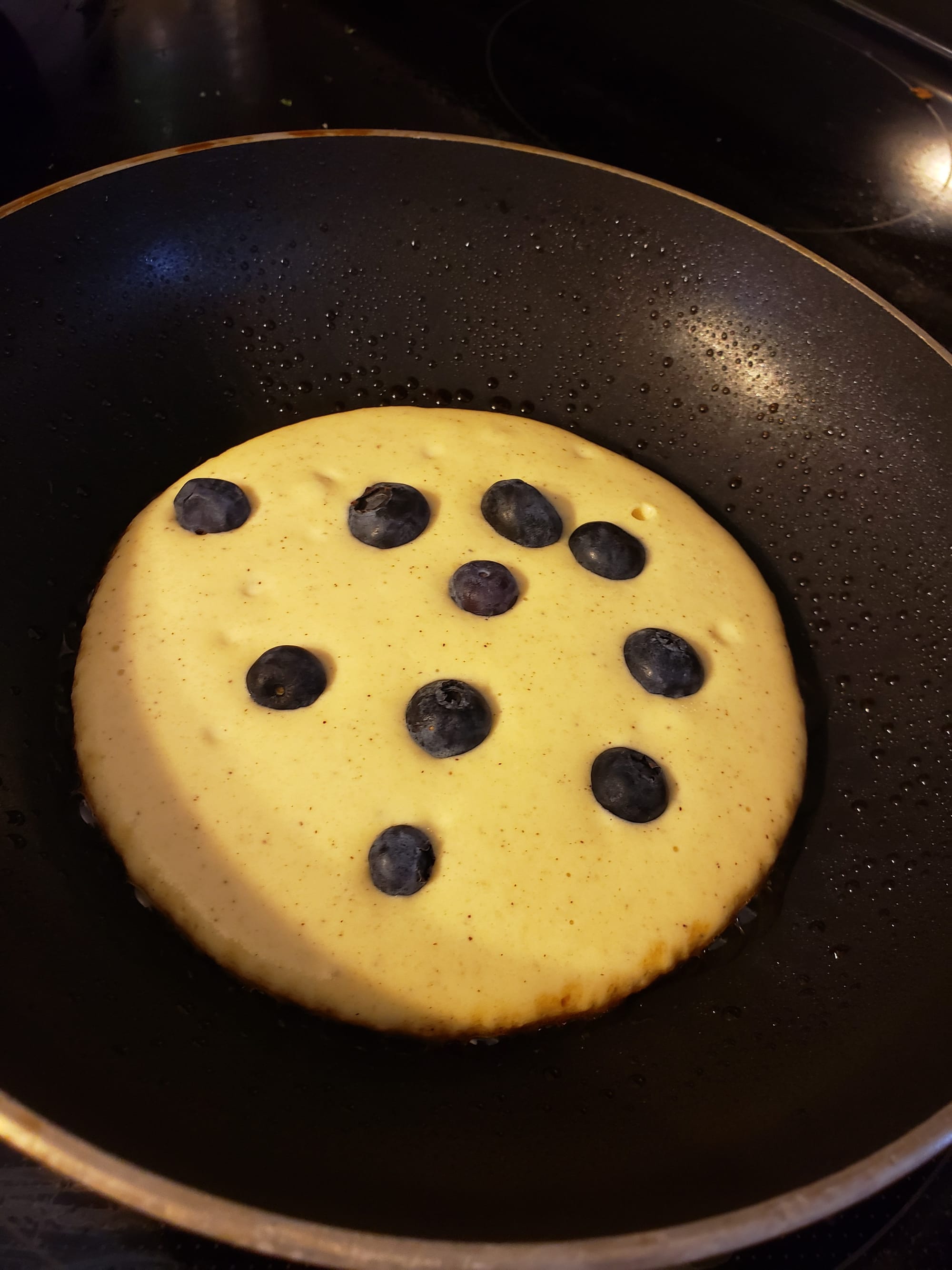 4) Flip cake and continue to cook approx 1 min. Remove and start another 1/4 of mixture. Continue until all 4 pancakes are made.
5) Top with full fat butter & low carb/no sugar syrup. Enjoy! .