Keto Kit Kat
Makes 13 bars
YouTube How to Video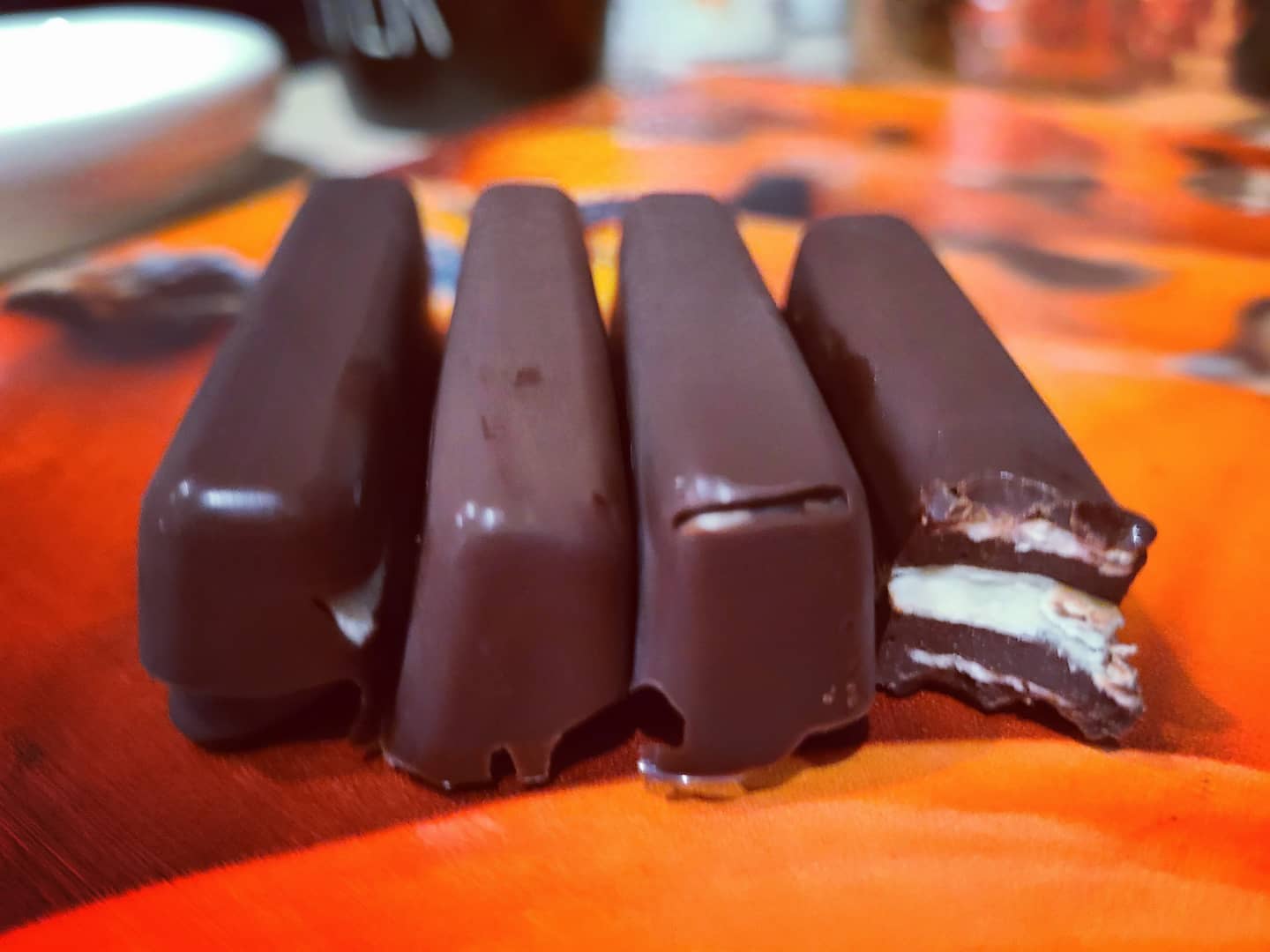 Nutrition is for wo coconut oil:
Each piece: 89 calories, 1.8 NET carbs, 7.6 total carbs, 6.3 fat, 1.4 protein.
Ingredients
1 package of sugar-free chocolate chips (I use these)
1 cutdacarb wrap
2 tbsp heavy cream
optional: 2 tbsp coconut oil
Directions
1) Cut your wrap into thin straps. You Can use strips as is OR fry them quickly for extra crispness
2) Melt chocolate chips with 2 tbsp of heavy cream and mix well (you can also sub the heavy cream for coconut oil)
3) Layer chocolate + strips into molds and freeze min of 1 hour before popping out of molds.
*Keep frozen until ready to enjoy each piece!
ENJOY!
#KetosisMom #ketosnack #halloweensugarfree #halloweencandy #ketolife #lowcarbcandy #sugarfreecandy #lchf #fauxkitkat