Keto Kit Kat
Makes 13 bars
YouTube How to Video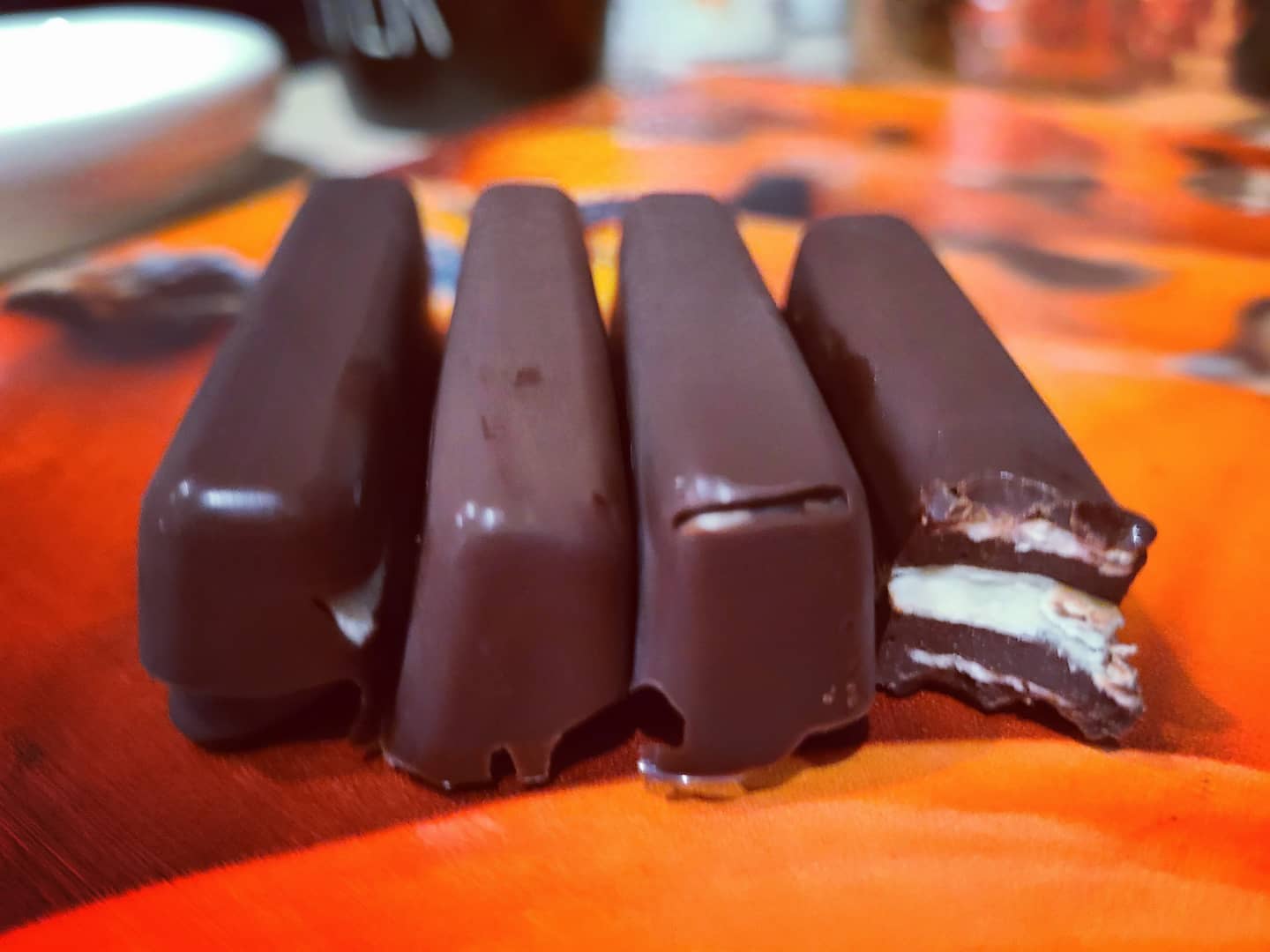 FTC Disclaimer Required for all Influencers:
I am a content creator and an Amazon Influencer. I am also a partner or affiliate with multiple brands. I partner with brands to gain discounts and giveaways for my audience. The links posted throughout my website I may earn from by you making purchases or utilizing the codes for a discount for yourself.
Thank you for supporting my business! My Privacy Policy is located at the bottom of the main website page, I do not sell any information or collect information personally. If you would like to be added to my Newsletter register under Berry Blasts on the Home Page.
- Jennifer @KetosisMom
Nutrition is for wo coconut oil:
Each piece: 89 calories, 1.8 NET carbs, 7.6 total carbs, 6.3 fat, 1.4 protein.
Ingredients
1 package of sugar-free chocolate chips (I use these)
1 cutdacarb wrap
2 tbsp heavy cream
optional: 2 tbsp coconut oil
Directions
1) Cut your wrap into thin straps. You Can use strips as is OR fry them quickly for extra crispness
2) Melt chocolate chips with 2 tbsp of heavy cream and mix well (you can also sub the heavy cream for coconut oil)
3) Layer chocolate + strips into molds and freeze min of 1 hour before popping out of molds.
*Keep frozen until ready to enjoy each piece!
ENJOY!
#KetosisMom #ketosnack #halloweensugarfree #halloweencandy #ketolife #lowcarbcandy #sugarfreecandy #lchf #fauxkitkat