Keto Italian Sub in a Mug
Makes 1 serving
(Need coffee mug to make)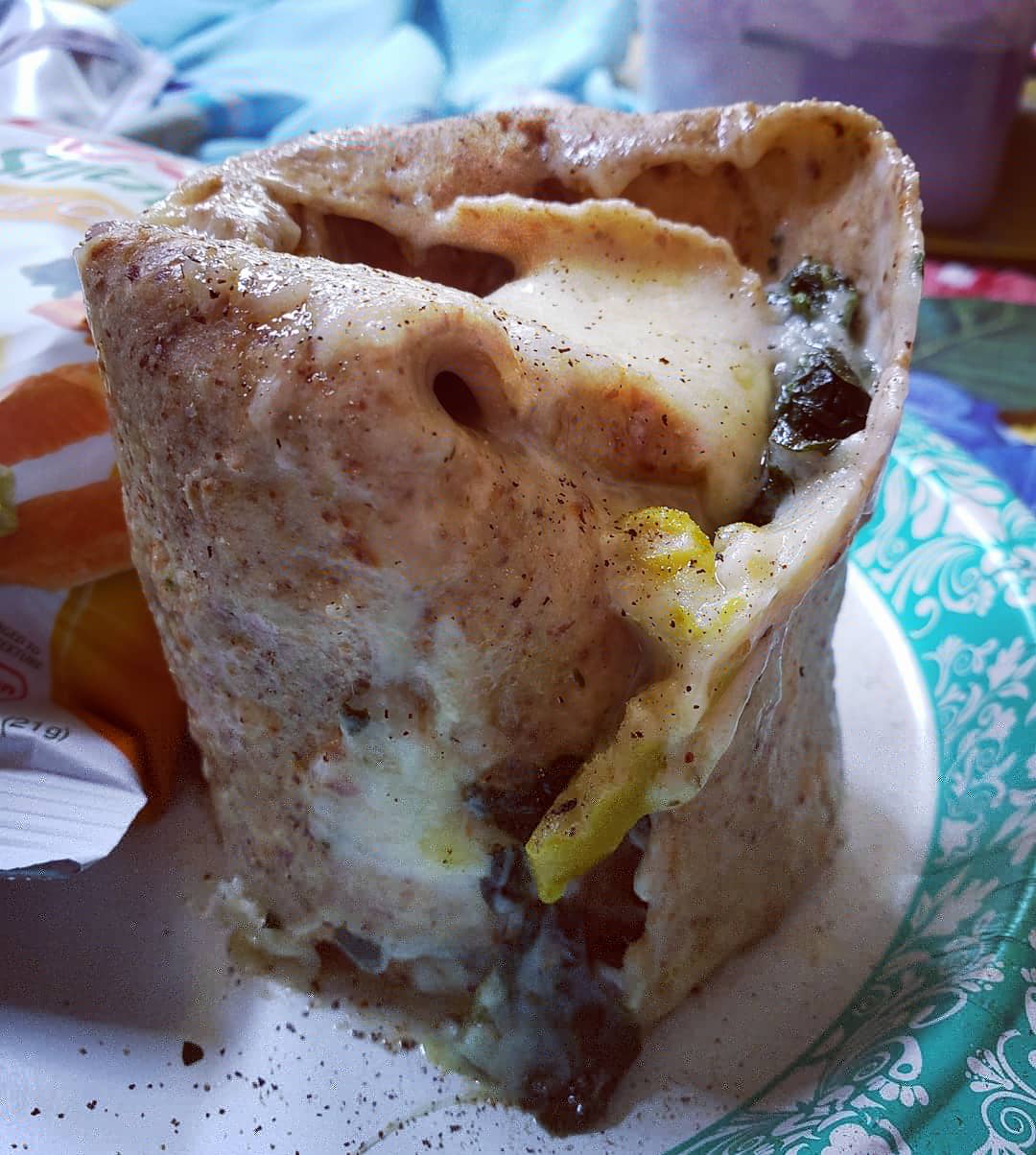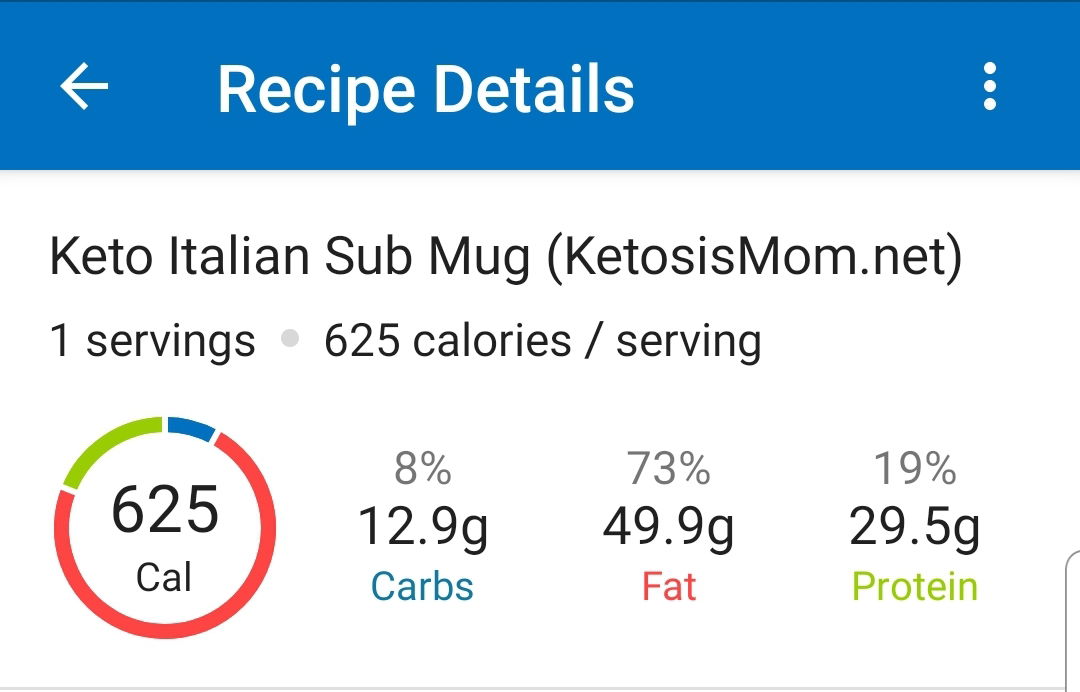 Ingredients
.5 cups shredded mozarella cheese
8 salami pieces (I use hard salami from Aldi, precut)
8 banana pepper rings
spinach (about .5 cup)
1 tbsp Greek or Italian dressing
1/2 cutdacarb wrap
seasonings of choice (I used flavor God Italian zest)
olive oil
Directions
1) Lay 1/2 of the half of a cutdacarb wrap (so 1/4 of 1 full wrap) flat. Cover with shredded cheese, 4 salami pieces, 4 banana peppers and 1/2 the spinach
2) Lay the other 1/2 (really 1/4 of a full wrap) over top of this and repeat he same layers
3) Spray olive oil in bottom of coffee mug. Place a sprinkle of mozerella cheese on bottom of mug.
4) Roll the two layers together in a spiral a d place the entire roll into the mug.
5) top with more cheese and spices of choice. as well as 1 tbsp greek/Italian dressing
6) Microwave mug for 1 min 15 seconds
7) turn over mug on plate & ENJOY!