Keto Hot Chocolate
Click here for the YouTube How to
(Makes 2 cups)
Toddler Friendly!
Nutrition:(per Cup) - 296 calories, 26 FAT, 7 net carbs, 4 protein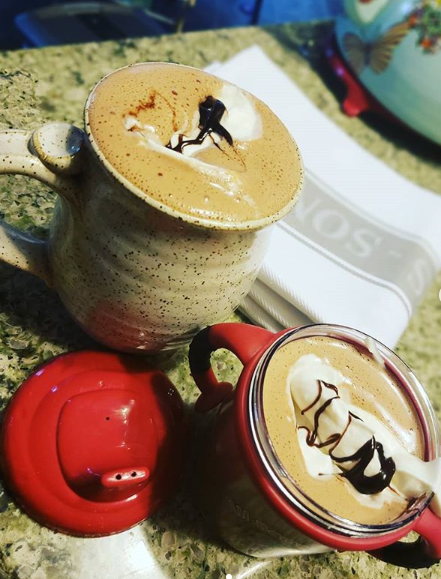 Ingredients
2 cups Nut milk/Coconut milk - I use Milkadamia Nut Milk
1/4 cup heavy cream
3 tbsp Cocoa (I use this)
3 tbsp sugar substitute (I use this)
Himalayan Salt - pinch
Cinnamon - Pinch
1 tsp vanilla extract (optional)
Directions
1) Heat milk and heavy cream on stovetop until slightly bubbly, do not overheat
2) Place all dry ingredients in blender
3) once milk is hot, place in blender and pulse until "frothy"
4) ENJOY!
*** I top mine with Keto whipped cream and ChocZero Chocolate Syrup as well.
To make whipped cream:
1/2 cup heavy cream
1 - 2 tbsp Swerve
1 tsp vanilla extract
Blend on medium/high for about 1 to 2 mins