Keto Cosmic Brownies
Makes 4 large or 8 medium size.
if 4: 186 cal, 3.5 NET carbs, 15.6 fat, 3.3. protein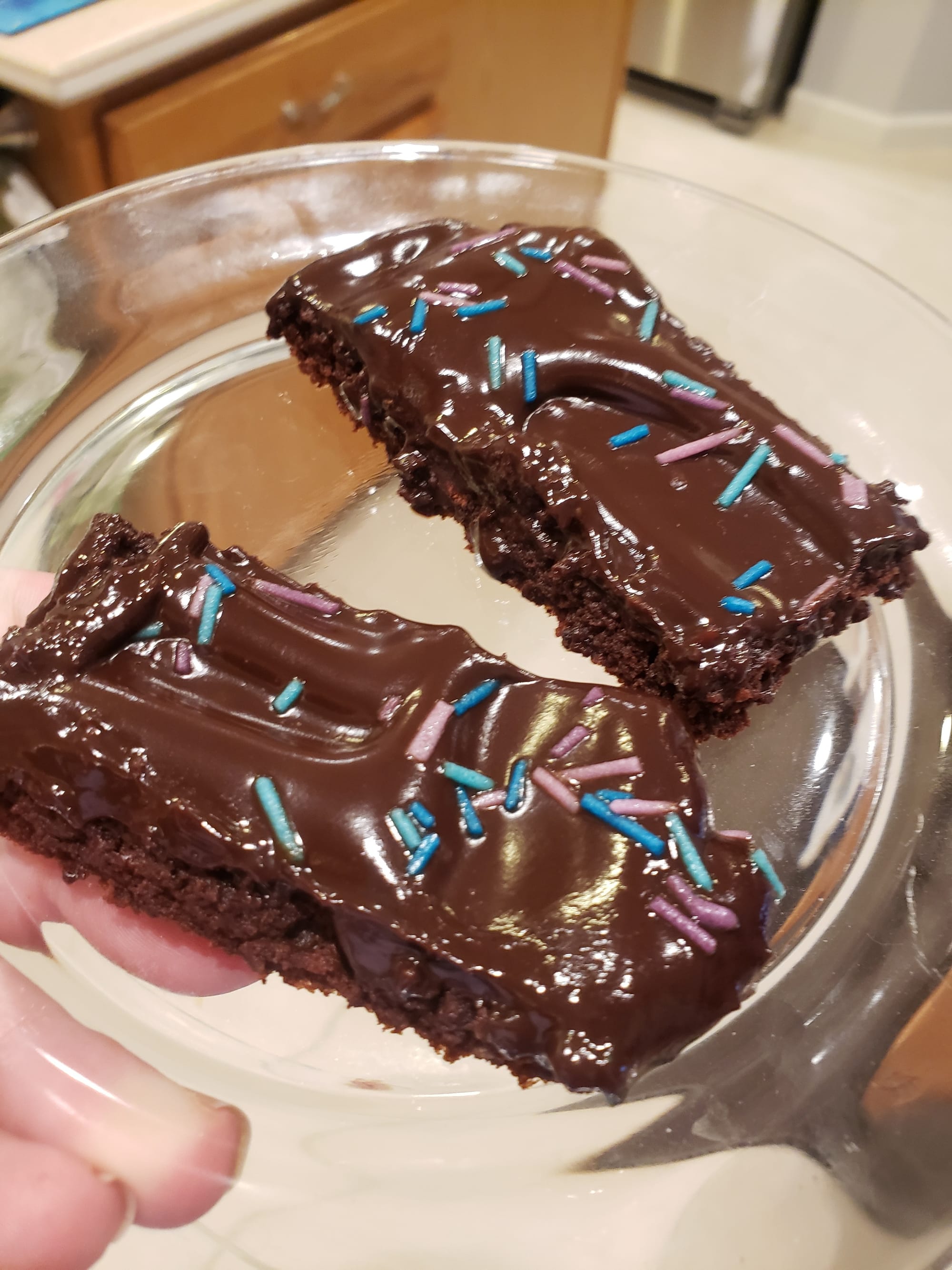 .
FTC Disclaimer Required for all Influencers:
I am a content creator and an Amazon Influencer. I am also a partner or affiliate with multiple brands. I partner with brands to gain discounts and giveaways for my audience. The links posted throughout my website I may earn from by you making purchases or utilizing the codes for a discount for yourself.
Thank you for supporting my business! My Privacy Policy is located at the bottom of the main website page, I do not sell any information or collect information personally. If you would like to be added to my Newsletter register under Berry Blasts on the Home Page.
- Jennifer @KetosisMom
For Brownie
2.5 tbsp almond flour
2.5 tbsp cacao
1.5 tbsp heavy cream
3 tbsp sukrin gold
1 tsp chia seeds
1 egg
- Thin spread this into a baking pan and bake at 350 for 10 mins.
.
For topping:
2 oz heavy cream
2 oz choczero #sugarfree chips
1 tbsp sukrin gold
- Heat microwave safe bowl 3p secs. Mix well 1 min.
.
Remove brownies from oven and top with chocolate mix + sprinkles.
Place in fridge and wait (I know, HARD!) for them to cool.
#yum #sogood #enjoy #lowcarb #ketosismom #ketocoach #lchf