FTC Disclaimer Required for all Influencers:
I am a content creator and an Amazon Influencer. I am also a partner or affiliate with multiple brands. I partner with brands to gain discounts and giveaways for my audience. The links posted throughout my website I may earn from by you making purchases or utilizing the codes for a discount for yourself.
Thank you for supporting my business! My Privacy Policy is located at the bottom of the main website page, I do not sell any information or collect information personally. If you would like to be added to my Newsletter register under Berry Blasts on the Home Page.
- Jennifer @KetosisMom
Keto Cream Cheese Lava Cake
(Makes 6 - muffin size portions)
132 cal, 3 NET carbs, 6 total carbs. 10 fat. 5 protein (ea)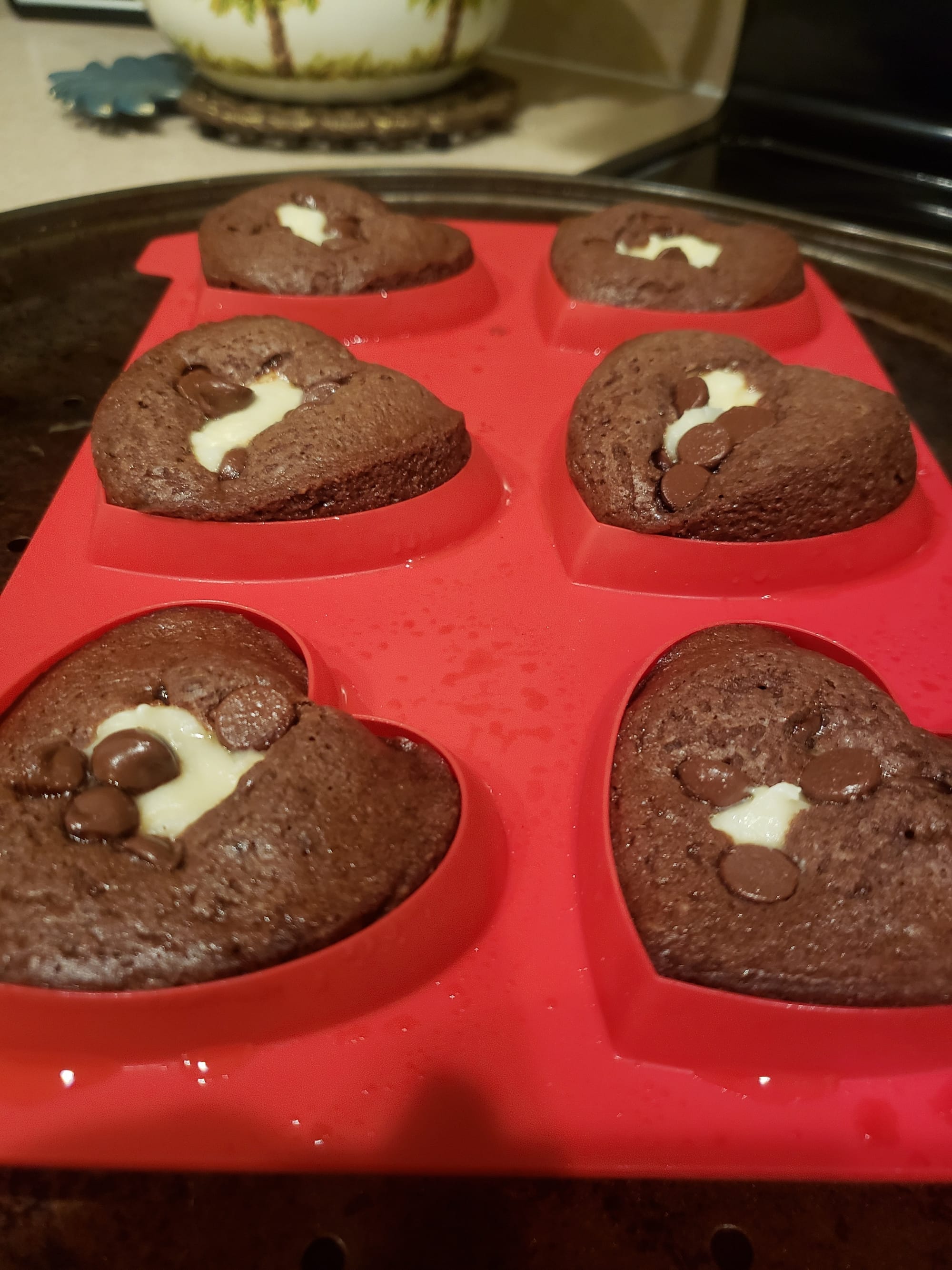 Ingredients
2 tbsp melted butter
1/3 cup almond flour
1/3 cup cacao powder
1/3 cup sweetener of choice. I used swerve.
2 large eggs
1 tbsp flax seed
1 tsp xanthan gum
1 tsp vanilla extract
2 tbsp heavy cream
pinch of salt
for filling:
2 tbsp cream cheese
2 tbsp confectioners swerve
1 tbsp choczero chips /sugar free chocolate chips
Directions
1) Combine all main ingredients and mix until well combined
2) melt the cream cheese and stir in the confectioner sugar
3) pour chocolate mix into muffin cups/molds. spoon a dollop of cream cheese mix into middle of each muffin. top each with a few chocolate chips.
4) bake at 350 for 15 -20 mins depending on your oven.
* Serve with Rebel vanilla ice cream ...YUM!