Ingredients: Makes 12 Muffins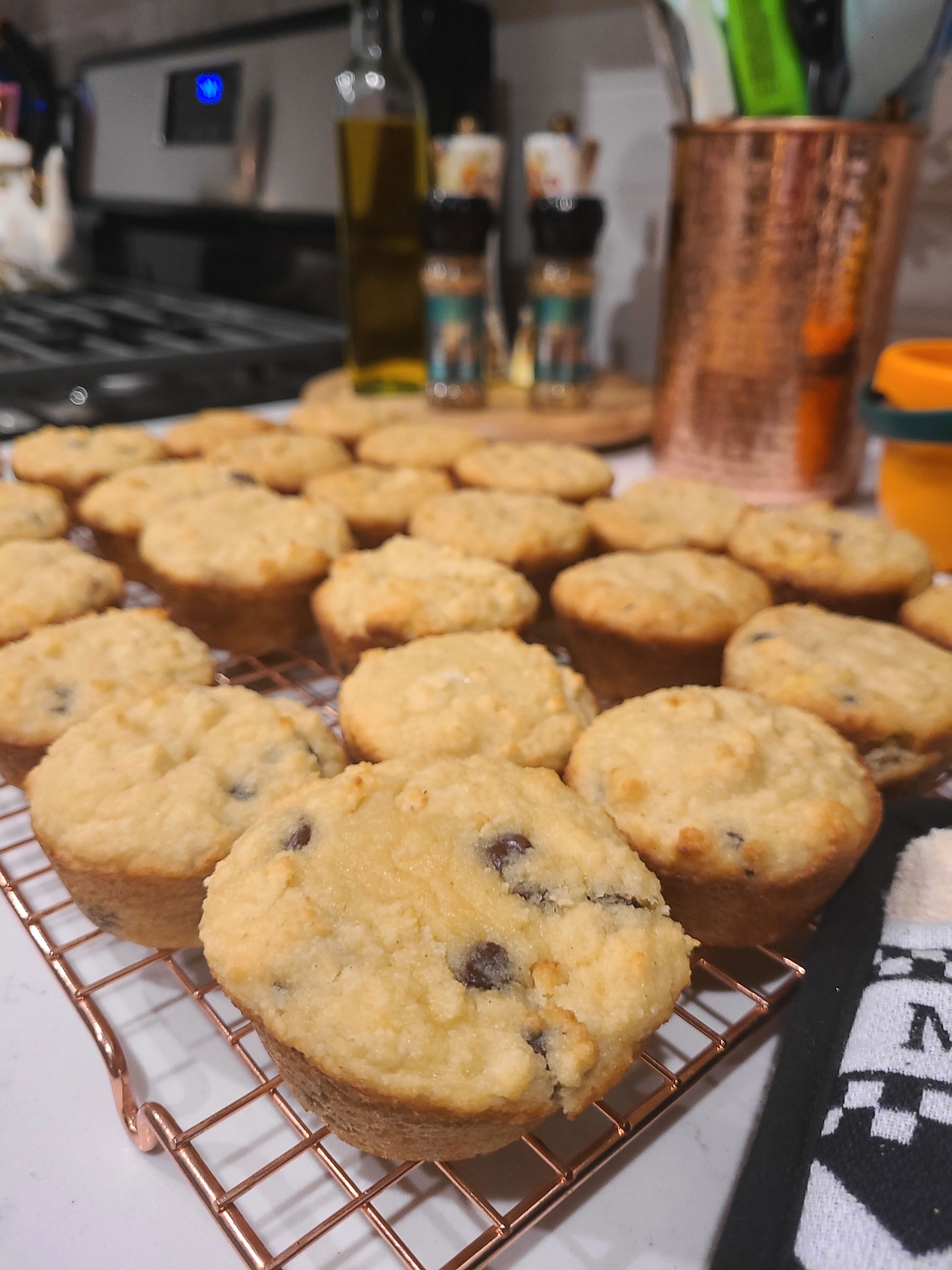 FTC Disclaimer Required for all Influencers:
I am a content creator and an Amazon Influencer. I am also a partner or affiliate with multiple brands. I partner with brands to gain discounts and giveaways for my audience. The links posted throughout my website I may earn from by you making purchases or utilizing the codes for a discount for yourself.
Thank you for supporting my business! My Privacy Policy is located at the bottom of the main website page, I do not sell any information or collect information personally. If you would like to be added to my Newsletter register under Berry Blasts on the Home Page.
- Jennifer @KetosisMom
(combine all in a bowl)
3 whole eggs
2 cups almond flour
1/2 cup coconut oil
1 tsp vanilla extract
1/3 cup melted butter
1/4 cup Greek yogurt (plain)
1/2 cup @Swerve or Erythritol sugar sub
1 tsp Salt #Redmondsalt
1.5 tsp baking soda
1/2 tsp baking powder
1/3 cup nut milk
1/3 cup chocolate chips (sugarfree)
Directions
Combine all ingredients
Scoop into Muffin pan cups equally- this makes 12
Preheat oven to 350 degrees. Bake 20 - 25 mins.Let cool
Store in fridge 3 days or freezer 1 month. Enjoy!
#ketosismom #ketolife #lazyketo #dirtyketo
Disclaimer: Links on my website are affiliate links. I may make additional earnings by your purchases. This does not change the price for you unless utilizing an affiliate code provided (it will be listed). Thank you for supporting my family with your healthy purchases!