FTC Disclaimer Required for all Influencers:
I am a content creator and an Amazon Influencer. I am also a partner or affiliate with multiple brands. I partner with brands to gain discounts and giveaways for my audience. The links posted throughout my website I may earn from by you making purchases or utilizing the codes for a discount for yourself.
Thank you for supporting my business! My Privacy Policy is located at the bottom of the main website page, I do not sell any information or collect information personally. If you would like to be added to my Newsletter register under Berry Blasts on the Home Page.
- Jennifer @KetosisMom
Keto Chocolate Chip Cookies
Makes 12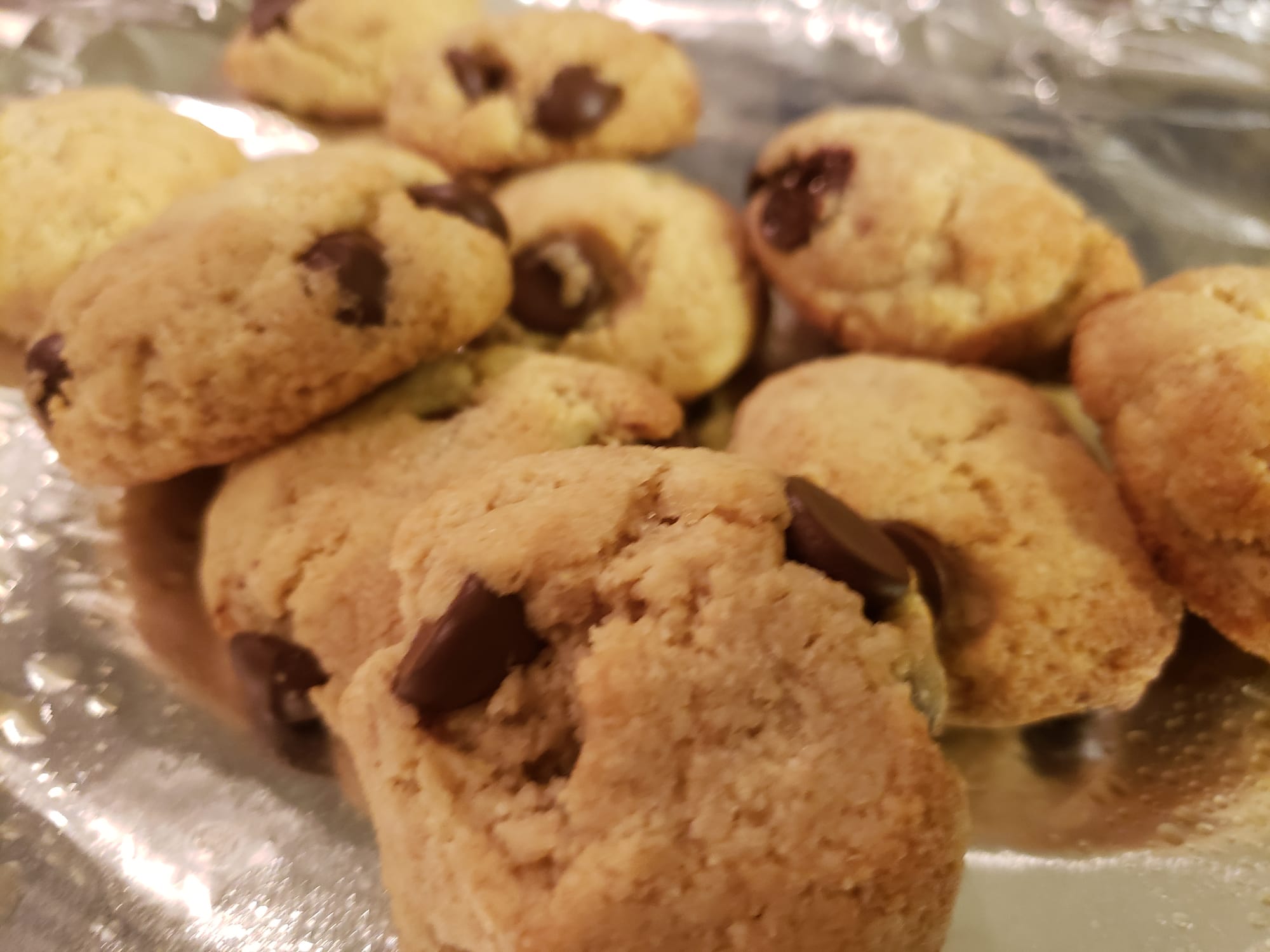 ingredients
1 1/2 cups Almond Meal
1/2 cup Butter
1/2 cup Swerve
1/2 cup sukran gold (brown sugar sub)

1

tsp

Vanilla Extract

1

large

Egg

1/2

tsp

baking powder

1/4

tsp

Himalayan salt

1/2

tsp

Xanathan Gum
3/4 cup Sugar Free or Low sugar chocolate chips (I use Ghirardelli dark cacoa)
Pinch of cinnamon (optional)
Directions
1) Preheat oven to 350F
2) Melt butter. Mix in Vanilla and Salt into the butter.
3) Combine all dry ingredients. Mix thoroughly, then combine the butter mixture and egg. Add chocolate chips last. Mix into a dough.
4) Make 12 balls. Place on greased cookie sheet. Slightly flatten the balls prior to placing into the oven for 10 mins
ENJOY!