FTC Disclaimer Required for all Influencers:
I am a content creator and an Amazon Influencer. I am also a partner or affiliate with multiple brands. I partner with brands to gain discounts and giveaways for my audience. The links posted throughout my website I may earn from by you making purchases or utilizing the codes for a discount for yourself.
Thank you for supporting my business! My Privacy Policy is located at the bottom of the main website page, I do not sell any information or collect information personally. If you would like to be added to my Newsletter register under Berry Blasts on the Home Page.
- Jennifer @KetosisMom
Keto Chicken Zoodle Soup
makes: 4 servings
Nutrition:(per serving) 75 calories , 1NET carb, 5.8 fat, 4.1 Protein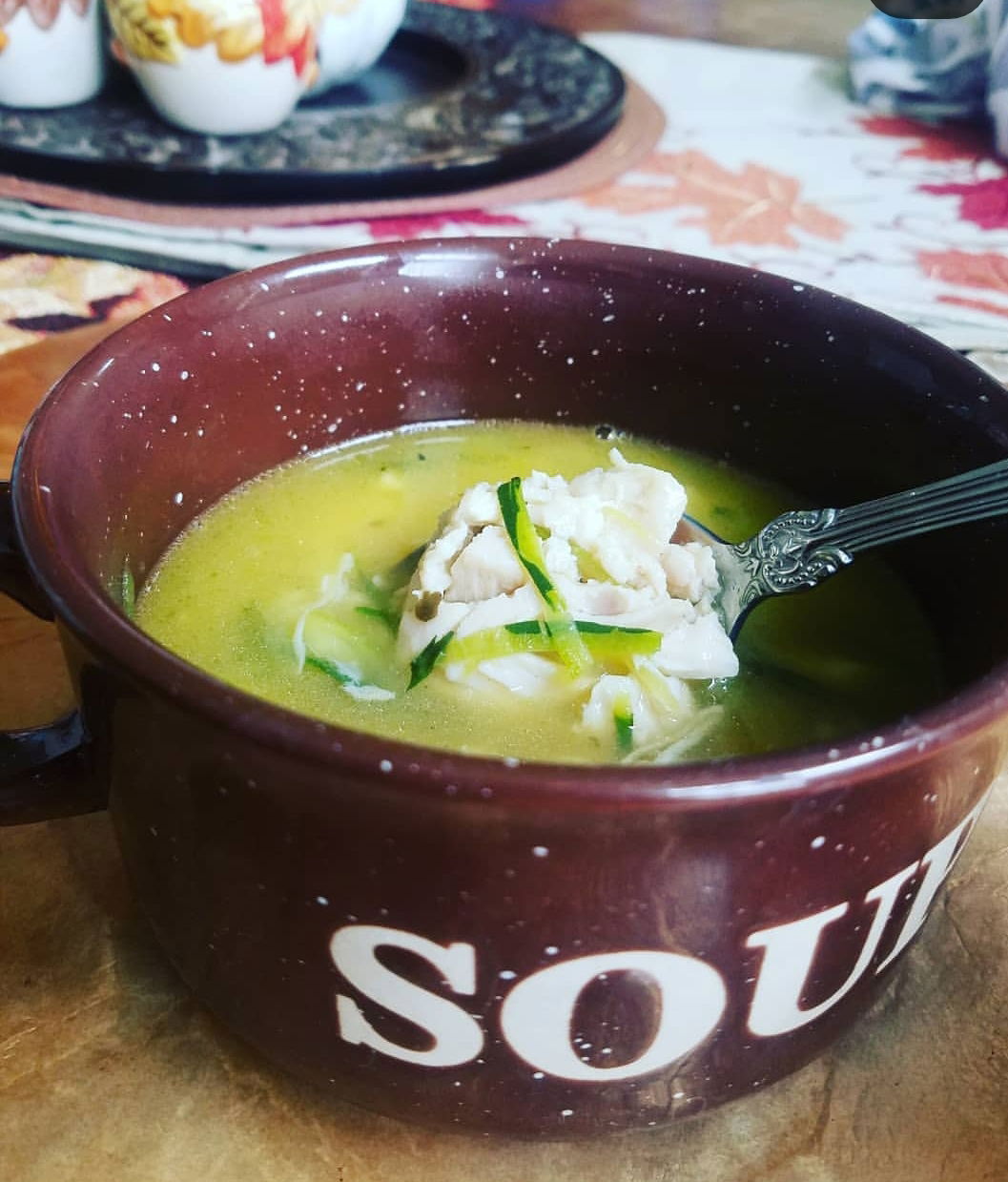 Ingredients
1 zucchini (Sprialized)
1 canned chicken in water
2-3 cups Organic Bone broth/Chicken Broth
2 tbsp Kerrygold Butter
Salt
Pepper
(Seasoning of choice)
Optional: Dorot Basil & Onions cubes
I use minced garlic sometimes or flavorgod Garlic Lovers seasoning
I also add MCT Oil unflavored to increase the fat grams (this will increase calories by approx 130 but ad 14 fat grams)
Directions
1) Place all ingredients into a pot on stove (or a crockpot)
2) Let summer for 15 - 20 mins
Toddler friendly!