FTC Disclaimer Required for all Influencers:
I am a content creator and an Amazon Influencer. I am also a partner or affiliate with multiple brands. I partner with brands to gain discounts and giveaways for my audience. The links posted throughout my website I may earn from by you making purchases or utilizing the codes for a discount for yourself.
Thank you for supporting my business! My Privacy Policy is located at the bottom of the main website page, I do not sell any information or collect information personally. If you would like to be added to my Newsletter register under Berry Blasts on the Home Page.
- Jennifer @KetosisMom
Keto Chicken Veggie Bake
makes 8 servings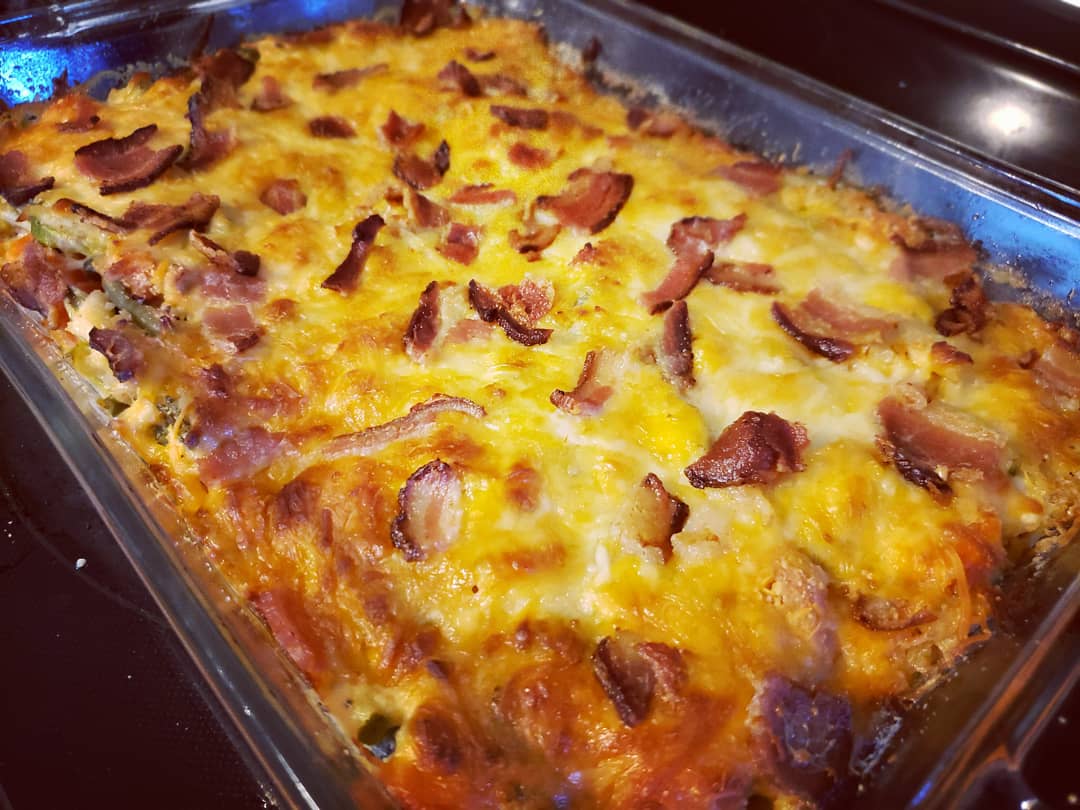 Ingredients
2 cans of chicken in water
1/4 cup heavy cream
4 oz cream cheese
1 can green beans
1 zucchini
4 slices of bacon
2 tbsp butter
olive oil or coconut spray
2.5 cups shredded mozzarella
1/4 cup parmesan
spices: oregano, garlic, onion... or I use Flavor god seasonings garlic lovers, everything, & bacon lovers
Optional if Macros allow for it: 1 carrot diced
Directions
1) Fry bacon on stovetop
2) While bacon fries dice the carrot and zucchini and combine in a bowl with green beans. Season to your liking. add 1 tbsp of.butter.
3) once bacon is crisp remove and set aside. Pour bacon grease over vegetables in bowl and leave aside.
4) Open chicken and add to pan bacon just cooked in, add 1 tbsp of butter and brown the chicken.
5) Add 4 oz cream cheese and 1/4 cup heavy cream to pan. Add bowl of veggies and stir until all combined and creamy.
6) Once combined move to a greased casserole dish. Add 2 1/2 cups of shredded cheese to the top. Plus pamesean cheese. Crumble the back over the cheese.
7) Back for 20-25 mins at 350 degrees.
Remove and cut into 8 servings.
Enjoy!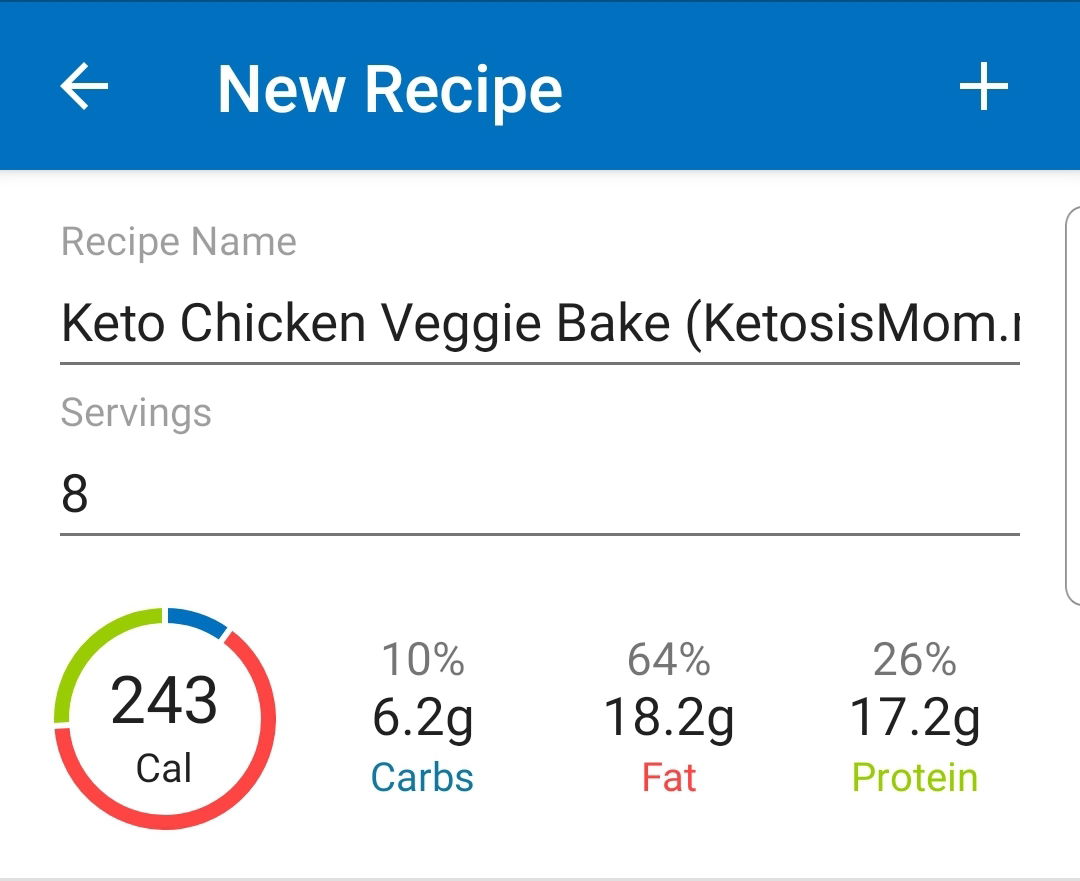 *5 NET carbs