FTC Disclaimer Required for all Influencers:
I am a content creator and an Amazon Influencer. I am also a partner or affiliate with multiple brands. I partner with brands to gain discounts and giveaways for my audience. The links posted throughout my website I may earn from by you making purchases or utilizing the codes for a discount for yourself.
Thank you for supporting my business! My Privacy Policy is located at the bottom of the main website page, I do not sell any information or collect information personally. If you would like to be added to my Newsletter register under Berry Blasts on the Home Page.
- Jennifer @KetosisMom
Keto Enchiladas
Makes 10 Servings
1 Serving: 167 Calories, 12g Fat, 4g Carbs, 8g Protein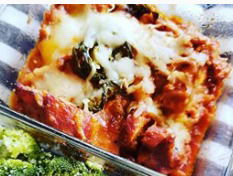 Enchilada Sauce:
3 cups unsalted chicken broth
½ cup tomato puree
1/4 cup Chili powder
1 tsp dried oregano
1 tsp cumin
1/2 tsp salt
1/2 tsp onion powder
1 tsp granulated erythritol
1/4 tsp cayenne powder
1/16 tsp ground clove
1/16 tsp ground cinnamon
2 Tbsp butter
1 tsp minced garlic
(You can also add @Flavorgod seasonings - I have started using Chipotle, Everything Spicy, and Taco Tuesday in place of the spices above!)
Casserole
1 bag shredded cabbage (we like the purple shredded the best)
3 chicken breasts cut into small pieces OR 3 cans of Chicken in water
2 jalapeños diced/minced (depending on your own preference)
2 cups shredded cheddar cheese
Directions:
Preheat the oven to 350F
Place cabbage in water and boil approx. 14 mins
Put all of the ingredients into a medium to large frying pan on medium heat.
Simmer, stirring occasionally. It will be thin but flavorful. It will thicken-up in the oven as the enchiladas cook.
Next place the chicken breasts in the sauce and cover cooking on medium high for 15-20 minutes.
You may Remove chicken and shred it or leave in hunks
Keep 1 cup of the sauce put aside. Mix the chicken in with the remainder of the sauce and the diced jalapeños.
In a casserole dish layer cabbage to cover the bottom.
Then layer ½ of the meat mixture, followed by ½ cup pf cheese then repeat for a second layer.
Top with the remainder of the cheese and drizzle the rest of the sauce over the top.
Cook in the oven for 30 minutes or until the cheese on the top is bubbling.
Enjoy with some sour cream!