Keto Cabbage Stew
Makes 10 servings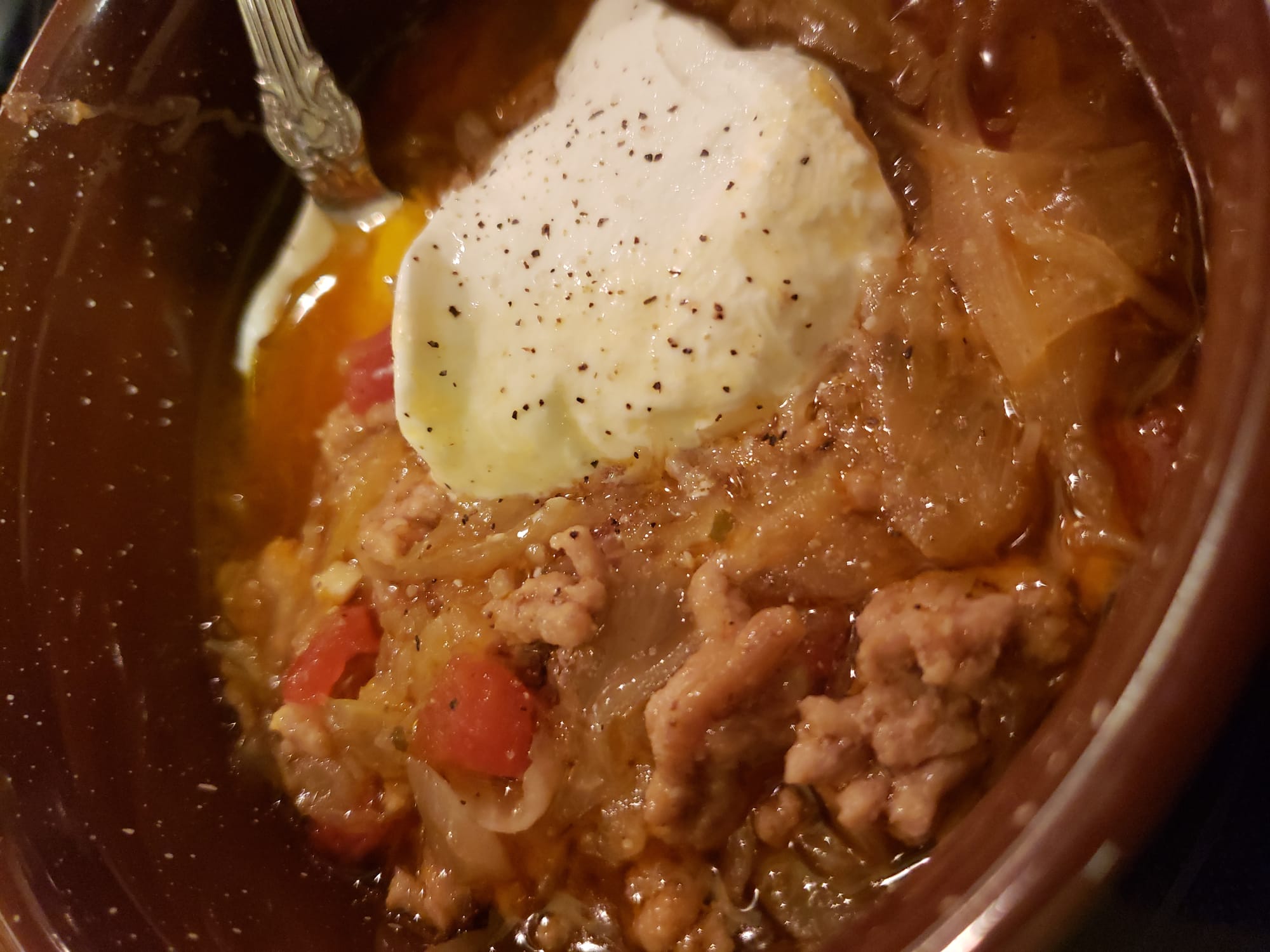 Ingredients
2 pounds Ground Beef 80% lean (I use the meatloaf blend from Aldi! 3 dif kinds of ground meat)
1/4 yellow onion large, diced
1/4 white onion, diced
1/4 purple onion, diced
1 Tbsp garlic minced
1 teaspoon cumin ground
pinch of oregano
1/2 -1 head cabbage chopped (or 1 bag shredded cabbage)
4 cubes beef bouillon
10 oz Diced Tomatoes & Green Chilies 1 can
3 cups water
2 cups broth of choice
Salt and pepper to taste
3 tbsp kerrygold butter
Instructions
Brown ground beef over medium heat in olive oil. Add onion and cook until translucent.

Transfer ground beef and onion mixture to stock pot.

Add garlic, cumin, cabbage, bouillon cubes, Rotel diced tomatoes & green chilies, and water to the stock pot.

Add butter & Mix ingredients thoroughly and bring to a boil over high heat.

Reduce heat to medium-low and simmer covered for 30 - 45 minutes.
** Top with Sour cream or Cheese depending on your Macros
*** Freezes well. Eat within 3 months of freezing