FTC Disclaimer Required for all Influencers:
I am a content creator and an Amazon Influencer. I am also a partner or affiliate with multiple brands. I partner with brands to gain discounts and giveaways for my audience. The links posted throughout my website I may earn from by you making purchases or utilizing the codes for a discount for yourself.
Thank you for supporting my business! My Privacy Policy is located at the bottom of the main website page, I do not sell any information or collect information personally. If you would like to be added to my Newsletter register under Berry Blasts on the Home Page.
- Jennifer @KetosisMom
Keto Broccoli Cheddar Soup
Makes 4 Servings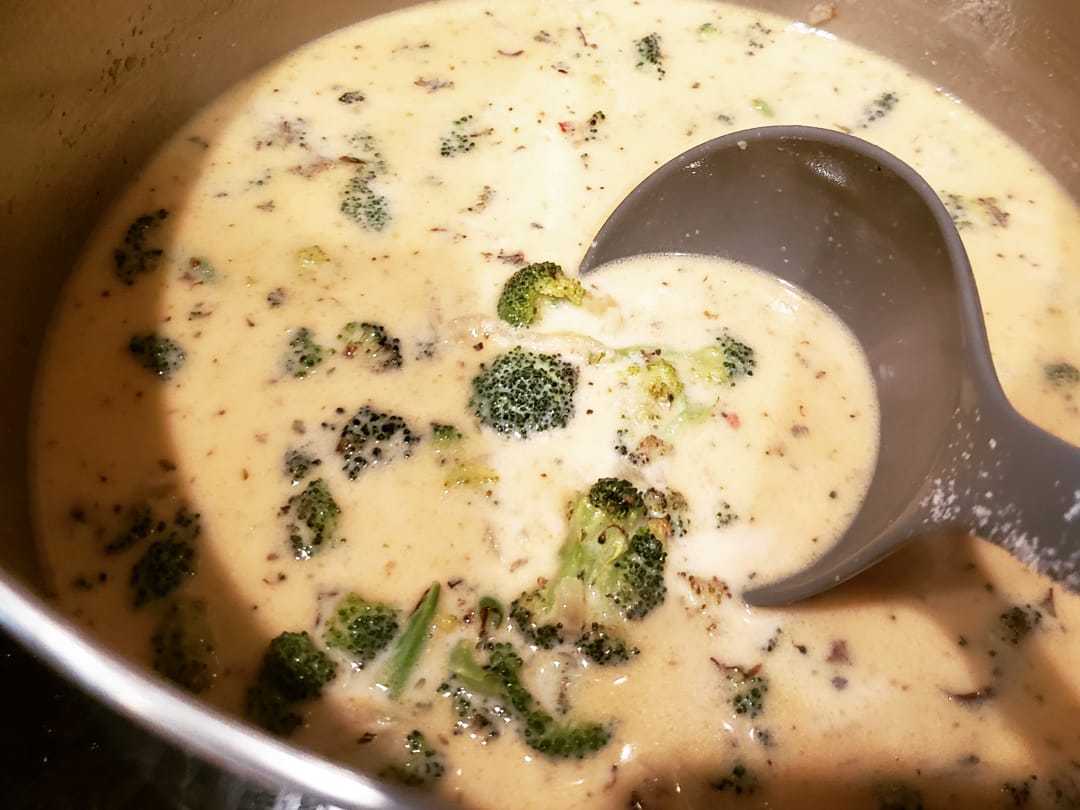 Ingredients
1.5 cup Water
1 cup Milk
1/2 cup heavy cream
3 tbsp vegetable stock
3 cups broccoli florets/ 1 head of broccoli
2 tbsp butter
1 yellow onion
3 garlic cloves
salt, pepper (to taste)
1.5 cups shredded cheddar cheese
2 tbsp almond/coconut flour
1 tap Xanthan gum
Directions
1) Spray a sheet pan and cover with broccoli florets in a single layer. Bake at 450 for approx 12 -15 mins (long enough to be softened and cooked fully). If using a full head of broccoli make sure to cut into bite size pieces
2) In a pot heat 2 tbsp olive oil, finely chop the yellow onion and garlic cloves and saute until fragrant (approx 3 - 5 mins) on medium heat
3) Combine the vegetable stock, water, and milk in a bowl and set aside.
4) Once onions and garlic are cooked through lower the heat slightly and add 2 tbsp almond/coconut flour and 1 tsp xanthan gum. Stir until slightly brown on the bottom (approx 1 - 2 mins). Then add the milk mixture to the pot, stirring continuously to combine. Let cook approx 5 mins to combine.
5) Remove broccoli from oven and place into pot, stir to combine all ingredients. Slowly add 3/4 of the cheese into the pot and stir continuously for approx 3 mins. Add butter and stir as well. (If the soup seems too thick add a little more water)
6) Divide soup into bowls and top with remaining cheese before serving. (Also good topped with sour cream).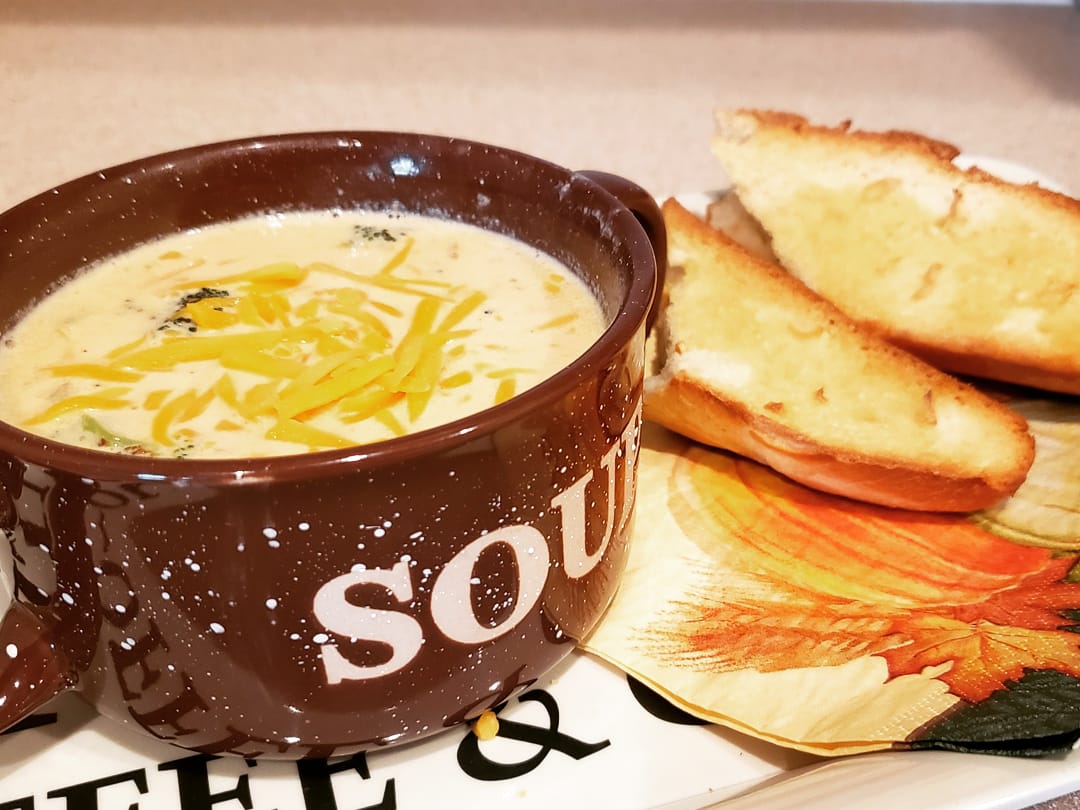 Note: Baguette is not Keto. However if you want this as well, Half a full baguette and top with garlic and olive oil, bake 5 mins to brown and then cut at a diagonal to serve. Want a keto option? try the everything bagel or biscuit recipe in Easy Recipes