Keto Banana Foster mug cake
makes 1 serving
500 cals, 7 NET Carbs, 12 protein, 44 FAT
(does not include ice cream used)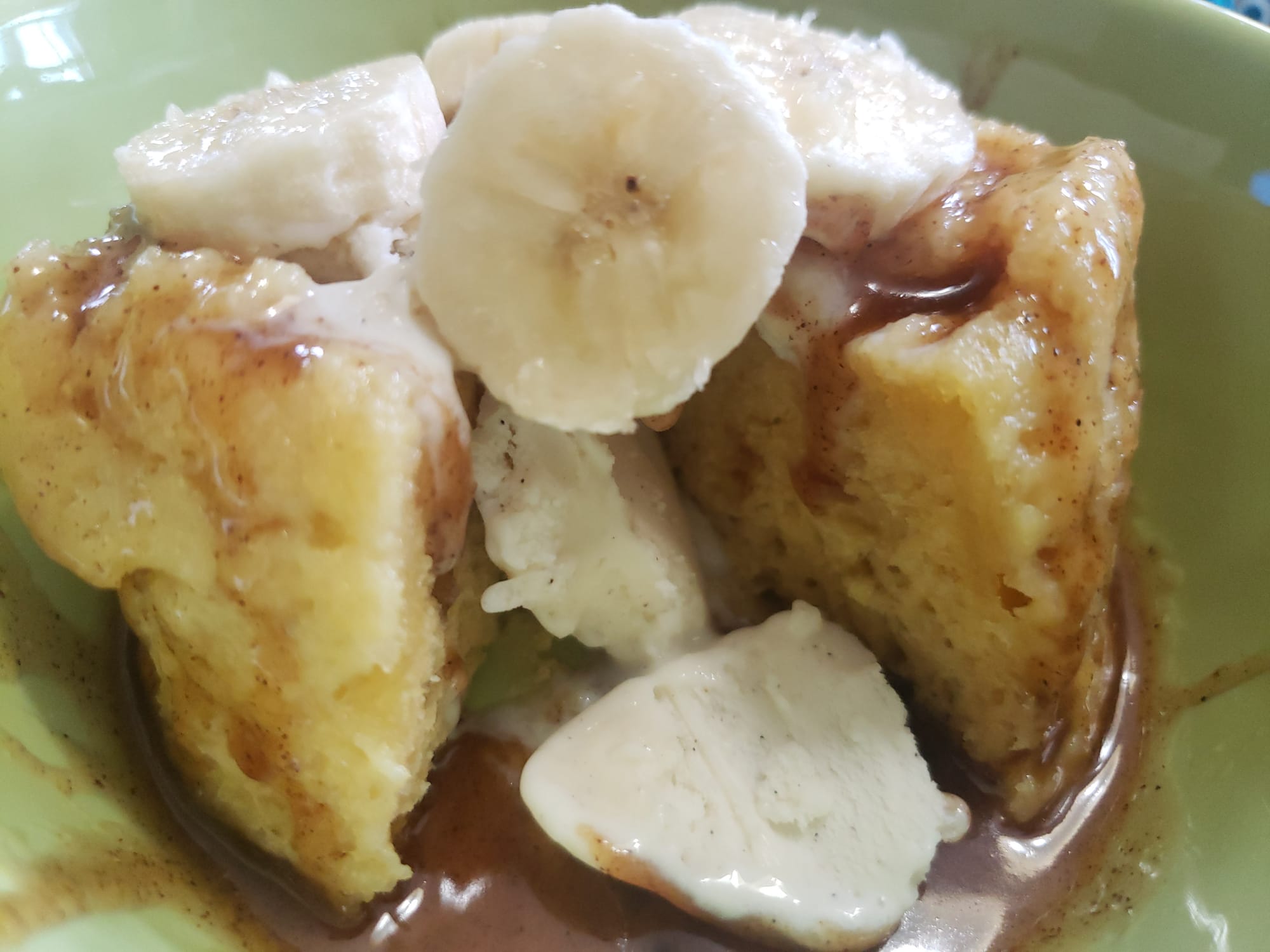 Ingredients
Cake portion:
2 TBSP Almond Flour
1/2 TBSP Brown sugar alt (I use)
1 TBSP Sugar Sub (I use)
1 TBSP Choc zero Banana Syrup
1 tsp Banana extract
1 egg
1/2 tsp baking powder
splash of heavy cream
1 tbsp butter (melt before you begin or cut into small pieces prior to mixing ingredients together)
Topping:
1 pinch cinnamon
1 tbsp Choc zero caramel syrup
1 tbsp butter
1 tbsp brown sugar alt
ice cream: I used Aldi low calorie, high protein vanilla bean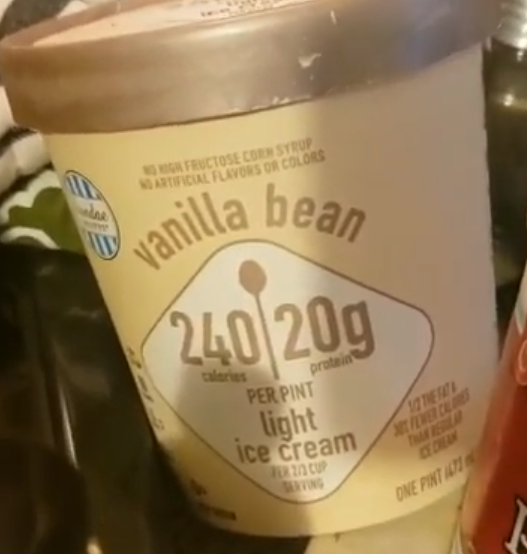 Directions:
1) Combine all "cake" ingredients in a coffee mug and mix until well combined
2) Heat in microwave for 90 - 120 seconds - depending on your microwave power strength
3) Combine the "Topping" ingredients and heat for 30 secs
4) Cut mug cake in half in a bowl. Place 1 scoop of ice cream of choice in middle. Then drizzle the topping sauce over the top of everything.
ENJOY!