Keto Baked Spaghetti
Makes 1 large casserole dish
approx 8 servings
FTC Disclaimer Required for all Influencers:
I am a content creator and an Amazon Influencer. I am also a partner or affiliate with multiple brands. I partner with brands to gain discounts and giveaways for my audience. The links posted throughout my website I may earn from by you making purchases or utilizing the codes for a discount for yourself.
Thank you for supporting my business! My Privacy Policy is located at the bottom of the main website page, I do not sell any information or collect information personally. If you would like to be added to my Newsletter register under Berry Blasts on the Home Page.
- Jennifer @KetosisMom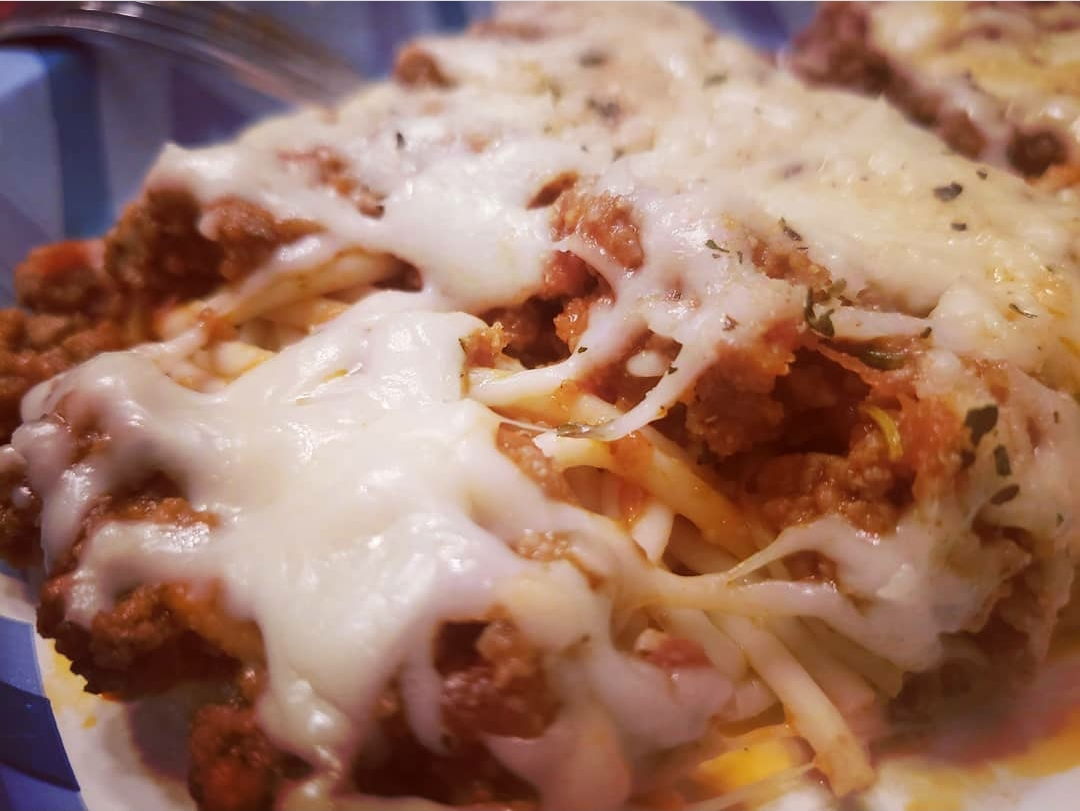 Ingredients
1 package of ground beef (use as much or as little as you like) You can also use chicken/pork/bison any blend you typically like for italian pastas
Garlic minced (fresh or spice)
Onion chopped
Oregano
Olive oil
I use Flavor god italian seasonings (0 sugar!) but any italian season is fine
1 package of Low carb Pasta Noodles Link
1 jar of Spaghetti Sauce Link - I use Raos bc the carbs are Lower. (NOTE: My Meme says to mix half pizza sauce in for a "Fazolis" taste)
Mozzarella Cheese
Parmesan cheese
Optional: Mushrooms
Directions
1) Boil low carb noodles to your liking. I typically boil min around 15 mins. Strain and set aside.
2) While noodles boil, saute ground meat with chopped onions, garlic, and spices in olive oil (if you opted for mushrooms add these in as well)
3) Once both meat and noodles are finished cooking, layer them in a casserole dish (noodles on bottom meat on top).
Sprinkle Pamesan cheese on meat. Cover entire dish with sauce of your choice. I typically use 1 jar of Raos sauce.
4) Top entire casserole with shredded mozzarella cheese and sprinkle with oregano
5) Make sure all noodles are covered with meat, sauce, & cheese. You may need to add 2 tbsp of water to dish if noodles look dry
6) Bake at 375 for approx 20 mins until cheese has melted. Remove, top with parmesan cheese and cut into 8 sections after dish has cooled.
Enjoy!
Additional types of pasta are also available!
Link to Noodles