Keto Alfredo Sauce
Makes 6 servings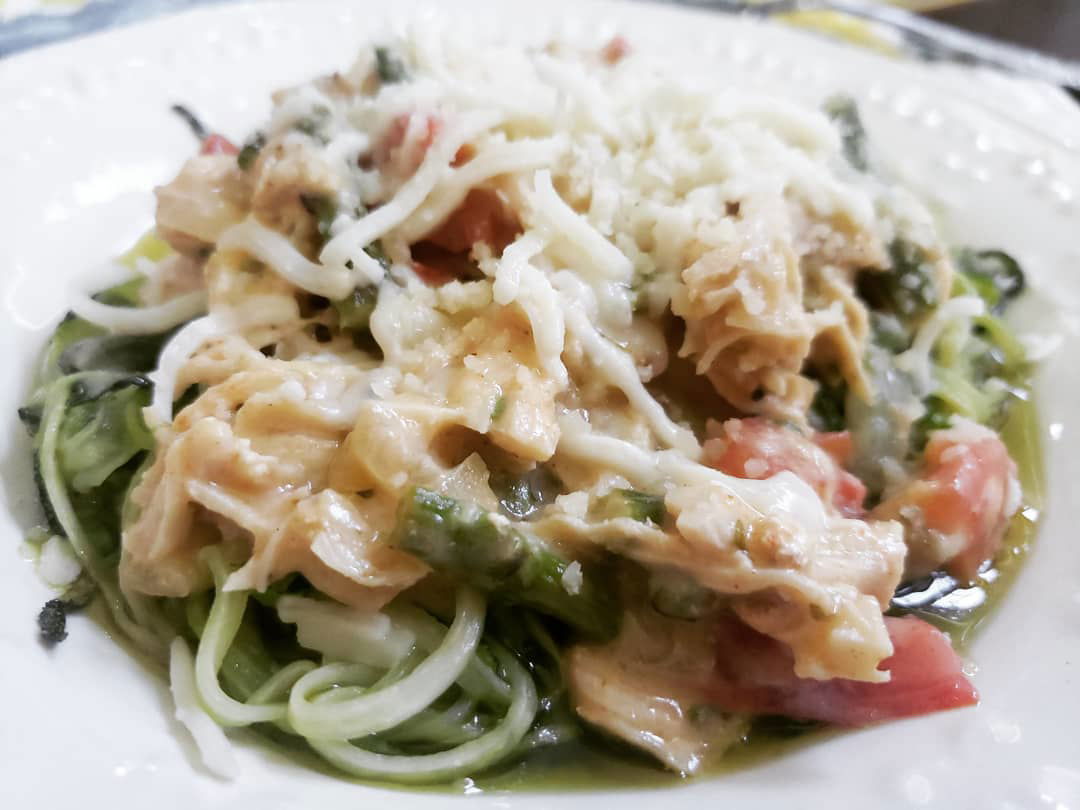 Ingredients
2 cups heavy cream
1 - 1.5 cups shredded romano cheese, or cheese of choice
8 oz butter
minced garlic (to taste)
4 oz cream cheese
Directions:
1) Melt 8 oz of butter with minced garlic on medium heat in a sauce pan, approx 2 mins.
Once melted add in the heavy cream and cream cheese.
2) Shred your block of cheese and add 1 cup of shredded cheese to the saucepan and stir continuously. Add salt & pepper and nutmeg (to taste). Sauce will cook approx 5 mins once all ingredients added to the pan. If you want thicker sauce add 1 tsp of xanthan gum, but you shouldn't need it.