FTC Disclaimer Required for all Influencers:
I am a content creator and an Amazon Influencer. I am also a partner or affiliate with multiple brands. I partner with brands to gain discounts and giveaways for my audience. The links posted throughout my website I may earn from by you making purchases or utilizing the codes for a discount for yourself.
Thank you for supporting my business! My Privacy Policy is located at the bottom of the main website page, I do not sell any information or collect information personally. If you would like to be added to my Newsletter register under Berry Blasts on the Home Page.
- Jennifer @KetosisMom
Egg Muffin Breakfast Sandwich
Makes 1
Nutrition: 515 cal, 41 g fat, 27.4 g protein, 4.2NET carbs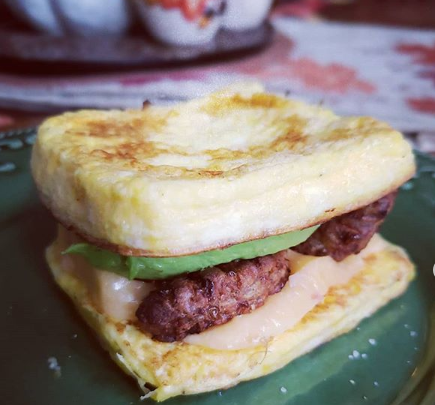 I prefer the egg molds - silicone used here was a square mold

Ingredients
1 egg
¼ cup almond milk
¼ Avocado
¼ cup cheddar cheese (or your choice of cheese)
1 sausage patty
Optional: Choczero Maple syrup
Directions
Spray a pan with olive oil/coconut oil. Be sure to also spray the mold/lid you use
Crack 1 egg and mix with ¼ cup nut milk until blended
Place ½ of the mixture into each egg mold. COVER pan with a lid until the egg looks bubbly/almost done. Remove lid and let cook a few more seconds until done
Remove egg "bread" and top with the remainder of the ingredients to make a "sandwich"
---
Egg Molds that would work: (also work with pancakes)
2) Circles only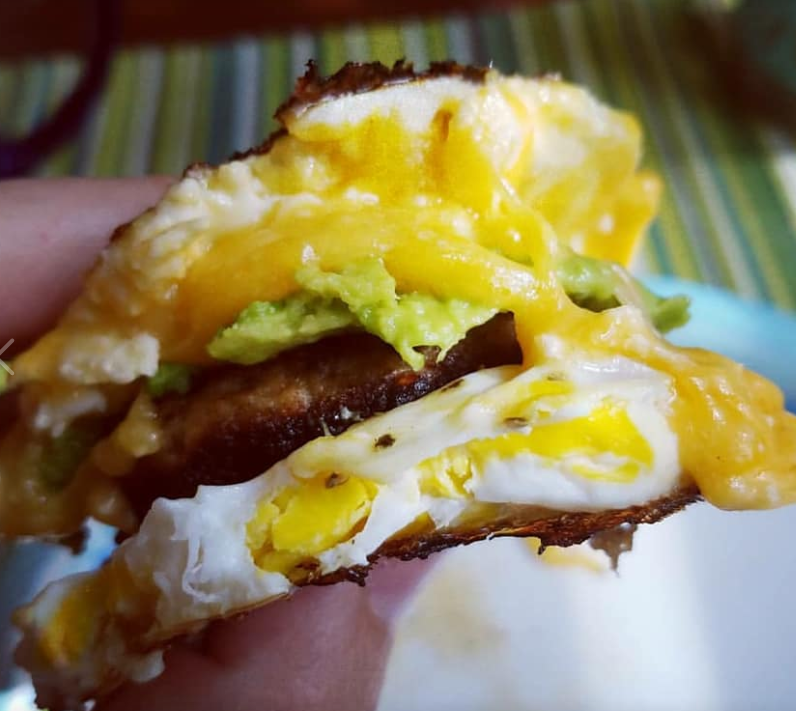 I used a mason jar lid here - it worked but not as well!