Sometimes you just NEED Chocolate!
(Full Recipe at Bottom of Page)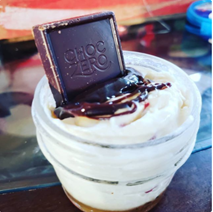 Keto Chocolate Ice Cream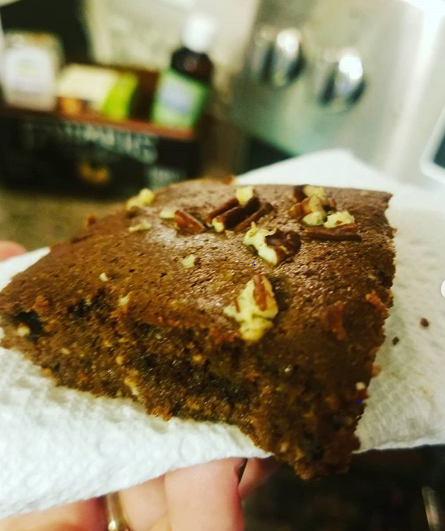 Keto Cocoa Brownies
Do you ever get that craving for Chocolate and you KNOW that if you cannot satisfy it ...you may be up all night?
It often even leads to a weird binge of not just chocolate but everything else you (think) you have been "deprived of" lately?
I got you! I get it... I AM "You"!
Below are 2 recipes for Keto Brownies (You Tube - How To here) and an Very simple Keto Chocolate Ice cream.
If you are not someone that can get in the kitchen and whip something like this up... well, may I present to you ChocZero.
All Of these items - are MUST haves!
I use all of their Syrups in multiple recipes and their chocolate is high in fiber and sugar free (meaning the net carb ratio is GOOD!)
So, all my chocolate lovers - be careful stuffing your face.... it can knock you out of Ketosis! If you cannot eat just ONE - don't make them! But otherwise....ENJOY!
____________________________________________________________________________
Keto Chocolate Ice Cream (Journey2SlimJen) – Official MFP Entry
Makes: 1 Serving
Nutrition: (all ingredients)...the fiber in Choczero takes out carbs from ingredients in "net"
Nutrition: 545 cal, 46 fat, 1 protein, 0 NET carbs
Tastes like a Wendy's frosty sundae!
* Small Mason Jar needed
1/2 cup heavy cream
1 tbsp swerve/favorite substitute
1 -2 tbsp cocoa powder
1 tsp vanilla extract .
(Optional)
2 shakes @flavorgod chocolate donut spice *** Mix all ingredients together and freeze 3+ hrs
Toppings:
1 tsp ChocZero Choc/Caramel syrup
1 @choczero chocolate square
___________________________________________________________________________
Keto Cocoa Brownies (Journey2SlimJen) – Official MFP Entry
Makes: 12 Brownies
Nutrition per Serving (ea): 166 calories, 14 fat, 3 Net Carb, 4 Protein
Ingredients:
1/4 cup almond flour
1/4 cup coconut flour
1/2 tsp baking powder
3 eggs
1 tsp vanilla extract;
8 tbsp butter, softened @kerrygold
4 oz softened cream cheese; I like Philadelphia
1/4 cup unsweetened cocoa/cacao
3/4 cup swerve/sugar sub *OPTIONAL*
2 oz chocolate chips; I used @ghirardellidark cacao chips & Top with @choczerocaramel before freezing/storing in fridge
Directions:
Melt the cream cheese and butter together and stir with the chocolate chips (if you use them). Combine all ingredients and mix until smooth.
Use an 8x8 or similar pan.
Cook @ 300 for 25 to 30 mins, check them at 25 in the middle with a toothpick. (Makes 12)

FTC Disclaimer Required for all Influencers:
I am a content creator and an Amazon Influencer. I am also a partner or affiliate with multiple brands. I partner with brands to gain discounts and giveaways for my audience. The links posted throughout my website I may earn from by you making purchases or utilizing the codes for a discount for yourself.
Thank you for supporting my business! My Privacy Policy is located at the bottom of the main website page, I do not sell any information or collect information personally. If you would like to be added to my Newsletter register under Berry Blasts on the Home Page.
- Jennifer @KetosisMom