Shop Ketosis Mom Amazon Store for Hair Training products
What Is Hair Training?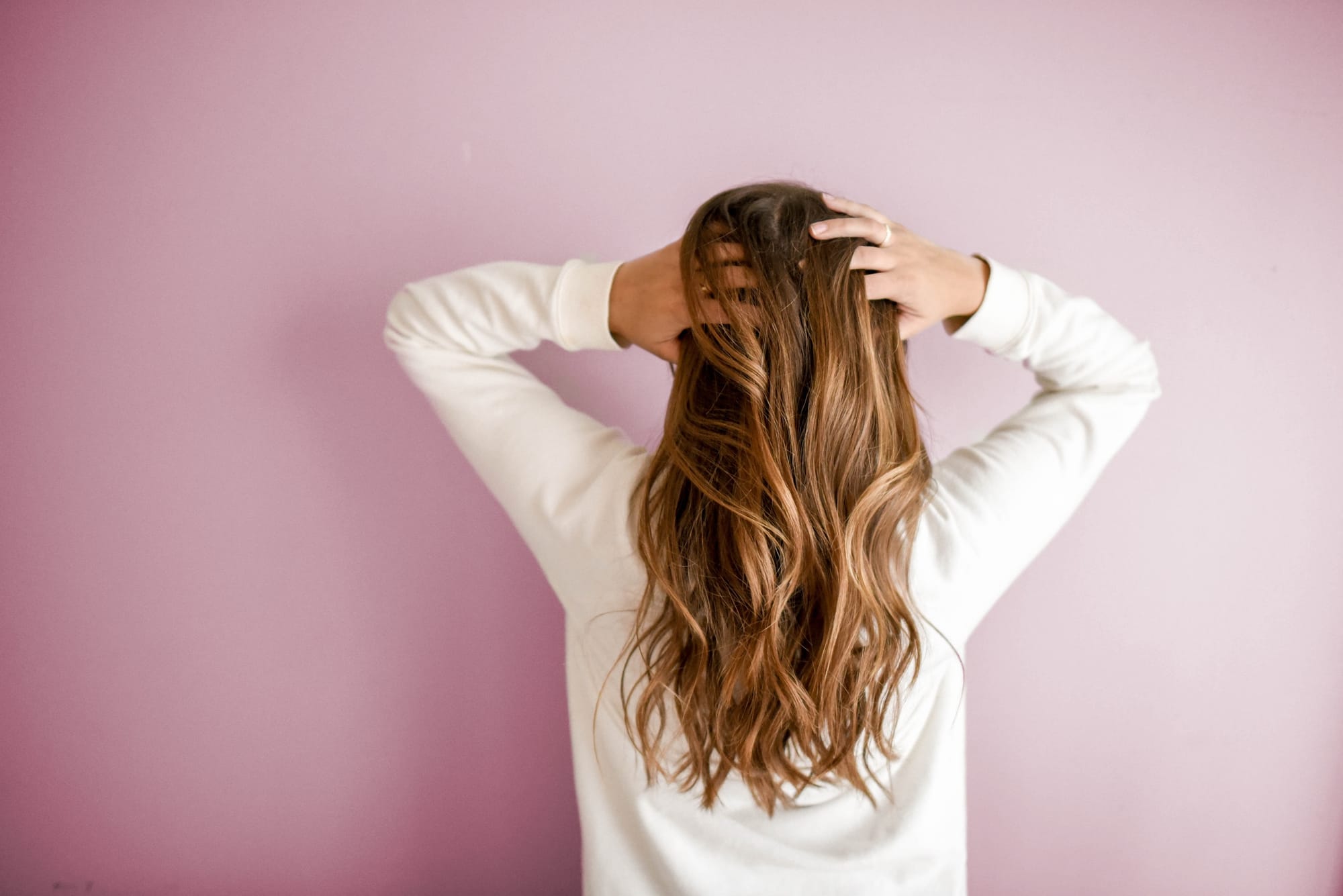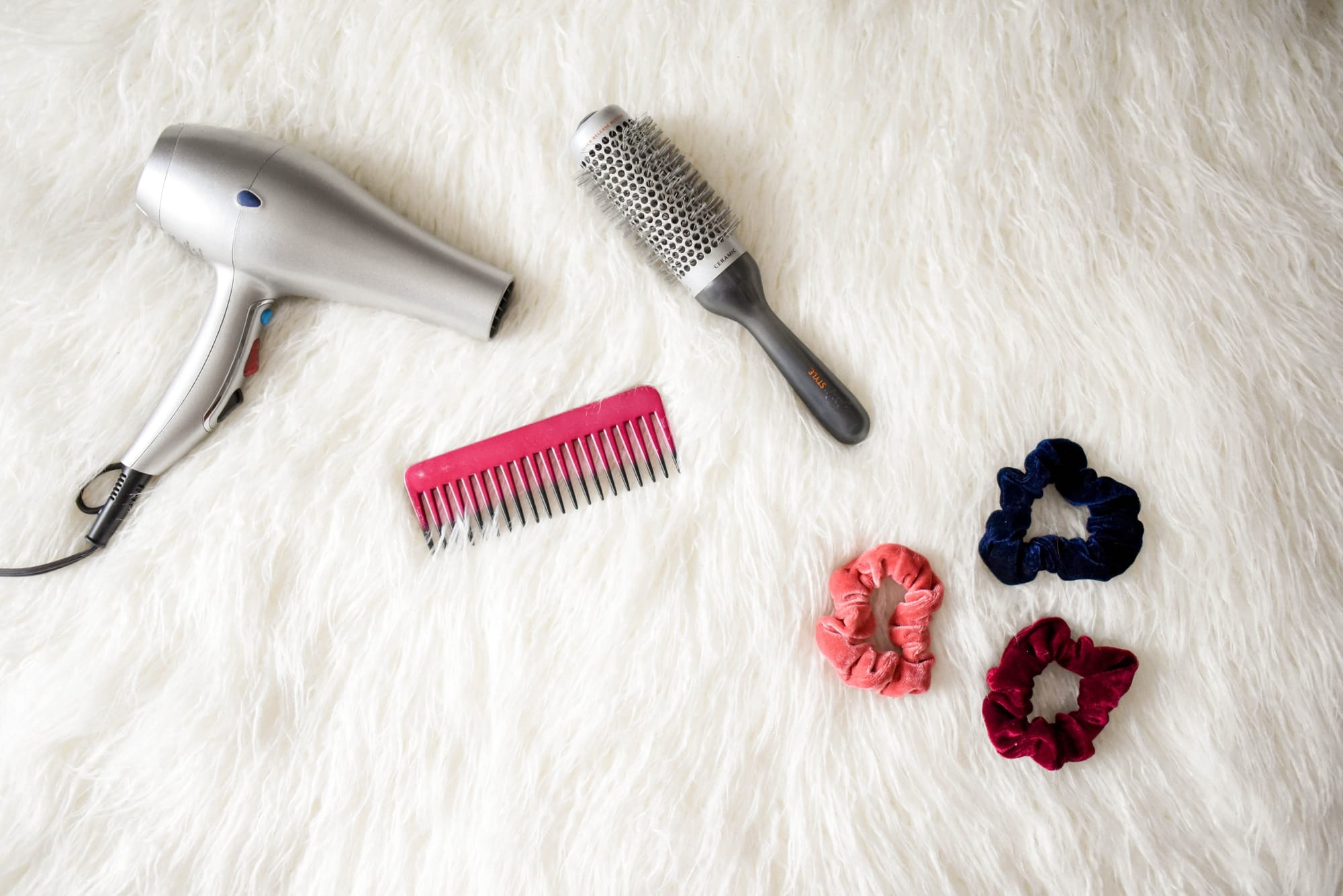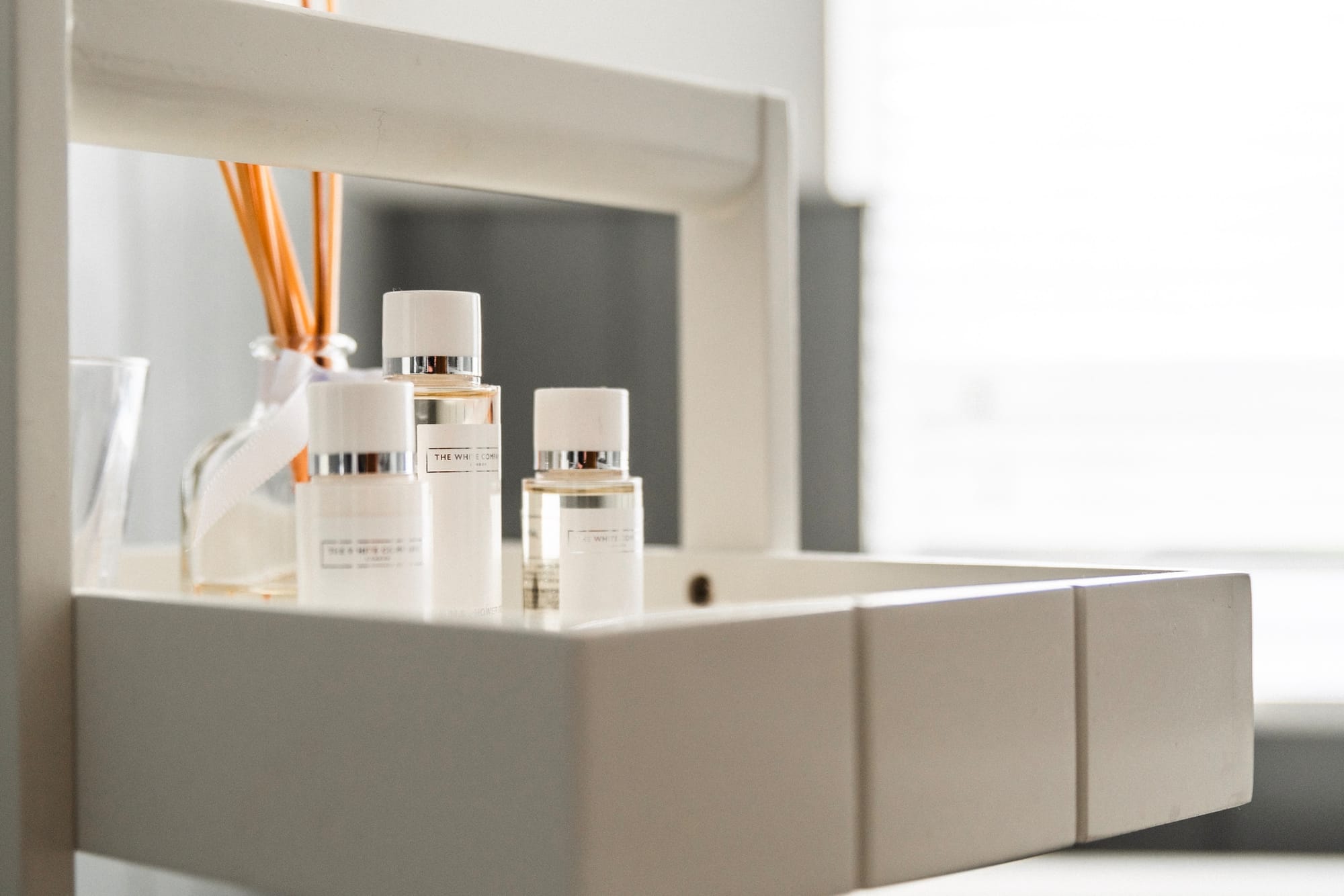 As always, let me start with NO I am NOT an expert. I am not a doctor or a cosmetologist or beautician, but this is what I have LEARNED and researched FROM those professions! Since becoming a Mom and beginning a ketogenic lifestyle. I have had a lot of friends that their hair began to fall out once they started eating low carb/keto or gave birth. The hair follicle does in fact need calories to grow (read more here on calorie restriction and hair loss). This can be with any diet, not just keto. I noticed my friends saw more than 50 - 100 hairs coming out after a few months into their lifestyle change. By the time they were losing hair they were 25+ lbs down and were in fact restricting calories, and even fasting at times. So, if your hair is important to you make sure you're eating enough calories and you're hair training! Now what the heck is hair training you ask? It can sometimes also be referred to as "oil training". Here are the basics (as I understand them) outlined for you.
My Summarized Outline:
(so you aren't spending hours researching or watching videos! Like I did.)
1) Stop washing your hair so much! You do not need to wash your hair every day, every other day, not even every 3 days. Follow Jasmine Rae Hair Co for more details and examples on how she grew her hair (I follow her instagram!). But basically, start utilizing your OWN natural oils for your hair health. I personally wash my hair every 7 to 10 days currently.
2) Invest in good brushes! You need 4 ! A boar bristle brush for your scalp, a wet detangler brush for wet hair, a normal paddle brush for dry hair (ends), and a round brush for blowing dry/styling (edit: I recently bought the Lange blow drying brush in place of this). I have examples of all of these brushes in my Amazon store. They are for the most part, not expensive! You can also go to L'ange hair care website and they often have a sale on their items. No I do not make anything off of sales from that site! I also have researched their products for BBB complaints, You tube complaints, and in general lawsuits and haven't found anything horrible (like I have for some other brands🤔😒).
3) Each night boar bristle brush your entire scalp. This breaks up any debris on your scalp, stimulates the hair follicle for growth, and ALSO pulls your own natural oils from your scalp down into your hair ends. Oil pulling is the best NATURAL oil for your hair! Start by bristling the entire scalp and then start pulling the brush and oils out into your ends. If you have a hard time with the boar brush on your ends, use your paddle brush on the ends.
4) Tie your hair in place loosely of course, when you sleep. I have some old school silk ties on my Amazon store that work wonderfully.
5) Products: When you wake up, brush your hair with your paddle, dry hair brush. Prep your hair for styling. Be sure to invest in a good heat protect spray if you are utilizing heat on your hair.
Note: LAY OFF THE HEAT as much as possible! If you can... invest in some overnight curlers or rock natural waves or hair up for awhile to get you through the first few weeks of hair training!
Curling wands are the best tools to use as they do not touch a large surface area of your hair, and the curls tend to last longer when utilizing a wand. Again, I have examples of this on my Amazon store. Utilize a leave in conditioner or smoothing treatment/oil on JUST the ends of your hair (we are talking the last maybe 2 -4 inches of hair). Note that TOO MUCH of a conditioner or bottle oil can actually block your natural oil from distributing to that area. Never place product near the scalp.
Use a dry shampoo as needed in between washes. Do not use it EVERYDAY. It will cause too much build up, and can look like dandruff.
Note: This is also why boar brushing every night before bed is so important. If you leave dry shampoo on your scalp, it can clog and block the hair follicle which can make your hair fall out! More of my favorite hair products are on my Amazon store other than the direct links above.
Prenatal (gel caps) are good for hair and nail growth for women. I personally have had reactions to taking biotin and b vitamins in general, but no issues with a good prenatal! Bone Broth is also EXCELLENT for skin, hair, and nails!
6) Use a good shower cap in between washes ! Do not wet your hair in the bath/shower even if you are not washing it. This can actually make your hair/scalp MORE oily.
7) If you wash your hair every 3 days right now, try pushing it to 4 days, then 5 days...etc. until you get to a comfortable length of time. Only you will be able to tell when you think your hair has reached it's limit.
Note that if you have been washing your hair every day, it will take awhile for your scalp to slow down it's current oil production cycle. The "training" is training your scalp and body to not produce excess oil. For some this can take 3 weeks, others 3 months. The best way to know if it is time, do a "smell test". Take clean hands and rub your scalp and then smell your fingers. If you stink, go wash. A lot of people feel they need to wash their hair after the gym each time, tie your hair up high and utilize that salt from your sweat for "body". What do you think sea salt sprays are that are sold? Save yourself the $ and go sweat out some natural salt for hair volume and body!
8) When it is time to wash your hair BE SURE (and I was bad at this for years!), you are only using Shampoo on your SCALP. Shampoo is not for your hair ends. Your ends will get "washed" by the scalp shampoo rinsing out. Only put conditioner on your ENDs and never on your scalp! This can also clog your hair follicles and create bumps and spots on your scalp from the clogs. Conditioner is too thick for your scalp and can also affect your oil production and hair falling out. Too much keratin is also not good for your hair! If you are using a keratin mask or conditioner, do not use it every wash, but 1x a month.
9) When washing, massage your scalp with a scalp massage, via your fingers or a tool. You can also purchase a scalp exfoliate. I personally LOVE my exfoliate I use, by the time day 7 or 8 rolls around. There can be a lot of build up on my scalp. There are a lot of products that can help with this, including apple cider vinegar products.
Rinse your hair, and then shampoo as normal. Remember, regardless of what shampoo you choose. It is for your scalp!
10) Condition your ends or use a treatment mask on your ends before rinsing and finishing your "wash". Use a leave in conditioner once leaving the shower, or a detangler treatment. Never rub your hair with a towel, squeeze /ring your hair out in a downward motion. Never create friction with drying your hair.
11) Air dry your hair as often as possible. If you must blow your hair dry, only dry the scalp and let the ends air dry if possible. You can also round brush your hair but do not dry to completion. This can damage and break your hair ends. I know this is hard. Sometimes I need to fully dry my hair regardless, but TRY to minimize this when and if possible.
Overall, following the above steps can minimize not only hair loss, but it can also help your hair growth!
I hope these steps are not too confusing and can in some way help, someone!
As always, contact me with any questions!
- The Ketosis Mom
---
Additional Reads:
1) Oil Pulling
---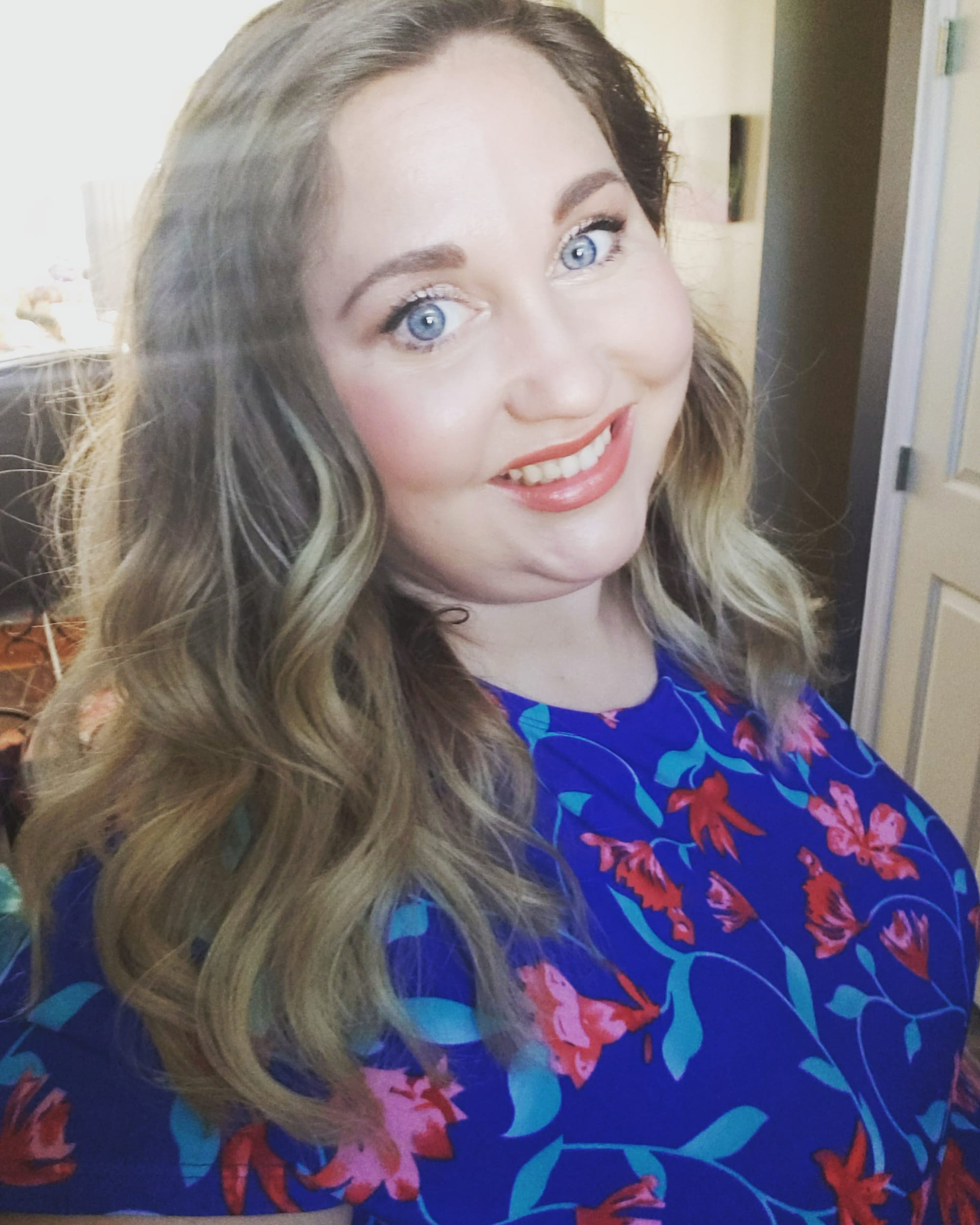 Day 7 of current 8/9 Day cycle
My Current Routine & Products in Rotation: (I have thin, naturally wavy hair, dirty blonde, slightly oily)
1) Day 0: Sat/Sun - wash scalp with the following products: Kerastase Exfoliating Scalp cleanser followed by Aveda Be Curly Shampoo and use Scalp Massager
Follow with a hair end conditioner: Aveda Be curly Conditioner and every other week L'ange Keratin Mask
Once out of shower, spray ends of hair with Aveda Damage Control & a small amount of Aveda Smooth Infusion Prep Cream
Wet Brush & Air Dry Hair.
2) Day 1: either rock the dry wave hair or curl hair. (I typically rock dry hair natural wave at least the first day)
* If heat curling, I spray with Aveda heat relief first , just the ends. I use the L'ange curling wand or Babybliss hot rollers. I also bought the extra babybliss clips so the rollers stay better. My dry hair brushes, I have 2: Aveda Paddle Brush and L'ange Sienna Paddle Brush
IF my ends look dry at all, I will use a small amount more of the Aveda Smooth Cream or If very dry looking I will use Morrocan Oil. This "oil to the ends" is a DAILY routine - as needed! It is not always needed.
* Any shower time I use a Shower cap for my hair. Never wet my hair in bath or shower unless washing it.
That night, I boar bristle brush my scalp and pull any "oil" from my scalp into my ends. I place low pigtails in my hair with Silk Scrunchies to sleep.
3) Day 2: The next morning my hair usually still looks ok after I dry brush it with one of my 2 dry brushes above. I do not normally need to re-curl it if it was previously curled. If I do it is usually just touch ups - or if I wore a natural curl the first day I will then follow the above curling routine on this day.
* Shower = Shower cap, & Again, at night I boar bristle my scalp oil out into my ends and tie pigtails to sleep.
4) Day 3: By now I have a small amount of oil, and dry shampoo is needed. I have 3 types of dry shampoo. I use Batiste or L'ange when I only have a small amount of oil on my scalp/early in my weekly wash cycle. If the oil is heavy I use, Hask dry shampoo. I do not like actual powders, I prefer sprays. Just my preference! I separate my hair and spray just the scalp anywhere I have excess oil or need a "refresh". Making sure to massage my scalp after I spray. Again if my ends need a little oil I will use the same products as above, I am talking the last 2 to 3 inches of hair. The more product you put into your ends, the less natural oil from your scalp will penetrate when you brush it thought. The Aveda heat relief is used anytime I even "refresh" a curl/section.
* Shower = Shower cap, Brush scalp, tie hair, sleep.
5) Day 4: By now I need what I consider a REFRESH. I have just started using Aveda Rinseless refresh Mist on my scalp. This is a great option for post gym/sweat or mid way through your oil training cycle. It is just for the scalp. I typically do this in the AM, let my hair dry from it and then decide if it needs styled again. This spray typically gives me a nice wave again if needed. I do not usually use dry shampoo when I use this mist, now.
*Shower = shower cap, brush scalp, tie hair, sleep.
6) Day 5: By day 5, I need the heavier dry shampoo . And if I have not used oil on my tips, I need it for sure by day 5.
* Shower = shower cap, brush scalp, tie hair, sleep.
7) Day 6/7: By day 6, I reuse the refresh mist as well as dry shampoo because it is getting close to my "ok it HAS to be washed moment". I typically also have to recurl at this point. Meaning heat spray needed!
8) Day 8/9: These are = to my Day 0 bc it is now at the end of the day WASH day! By day 8/9 I am usually wearing my hair up and leaving it alone. I typically boar brush in the AMs as well and use dry shampoo, dry brushing all the way out to the ends.
FTC Disclaimer Required for all Influencers:
I am a content creator and an Amazon Influencer. I am also a partner or affiliate with multiple brands. I partner with brands to gain discounts and giveaways for my audience. The links posted throughout my website I may earn from by you making purchases or utilizing the codes for a discount for yourself.
Thank you for supporting my business! My Privacy Policy is located at the bottom of the main website page, I do not sell any information or collect information personally. If you would like to be added to my Newsletter register under Berry Blasts on the Home Page.
- Jennifer @KetosisMom