Fresh Food = Short Shelf Life ...but also BETTER FOR YOU!
Many Americans have gotten used to the LONG shelf life of foods at the grocery store. The fact is, processed food with fillers are going to stick around longer. I am sure you have a Fiber one bar that will still be around, with no mold growing on it, months after my home made Bagels would. My first batch of bagels I made the mistake of just putting in the refrigerator in a glass container. WRONG!!!!! I made 6 bagels and only got to eat 2.5 of them before they went bad. Lesson Learned!
This is why I have a new found LOVE of Stasher bags!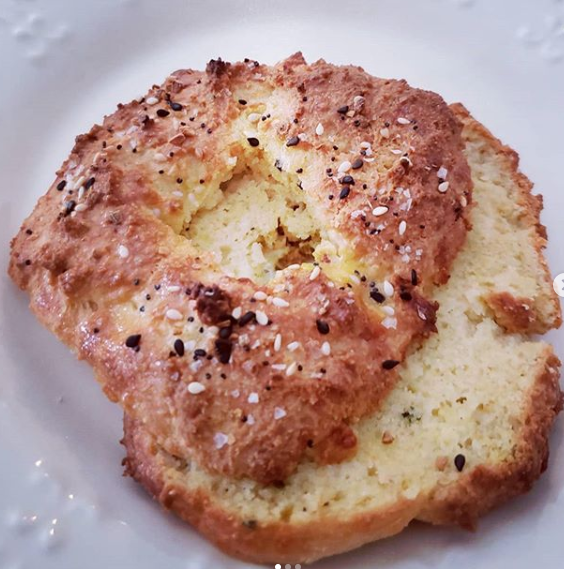 Not only are these bags #NOTPlastic and Safer for our environment, but they are dishwasher, stove, freezer, and microwave SAFE! BOOM!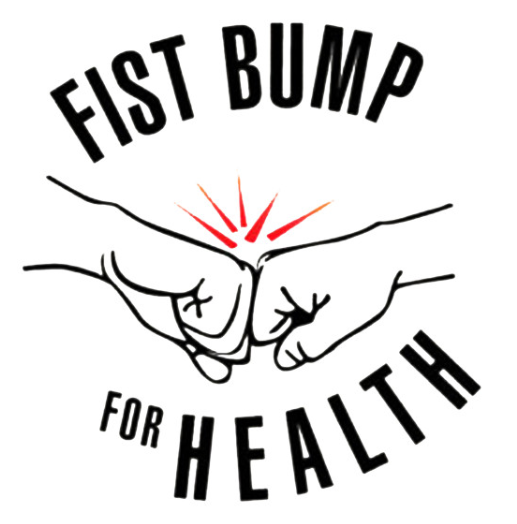 There are quite literally about a million different uses for these bags. I am simply going to tell you why I love them and well... have an entire drawer in my kitchen of them!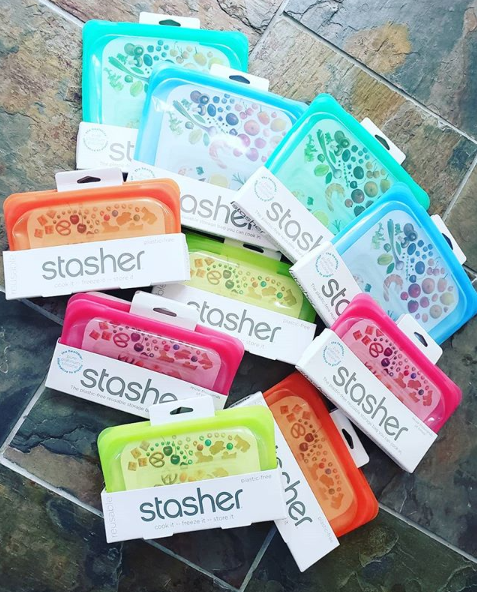 1) As a ketoer I eat Avocados like a fat kid eats candy. We have all seen the images about how fickle avocados are and eating them at the exact right moment - or they're brown. Right? Well if you haven't now you have because I am tossing the infamous image below!
I often cut an avocado and only want 1/2 or less... how many times have you put an avocado int he fridge (or guacamole), come back a few hours later and it already looks gross and brown with a weird film? I tried putting them in ziplock bags, in glass containers, in plastic containers, in the "fresh save" containers that claim to keep things fresher longer.... nothing worked until the STASHER BAG! I know how much audiences like to be able to Click and Go so I am trying my best to give you all links in my blog posts!
2 ) I am a MOM, this blog is called "The Ketosis Mom" after all. So having
a Toddler (also known as Terddlers) I am often making small snacks for
my daughter, that she picks at and then decides "Nope, not hungry". All
Moms know this phenomenon. It is frustrating and who wants to dirty up
multiple containers just to throw something in the refrigerator for about
an hour, and then have to get it right back out again and heat it up? I do
not heat anything in plastic or styrofoam etc. These bags are not only
perfect for those small meals to go in and out and in and out over and
over again, but they keep them FRESH! And when she FINALLY EATS, I
can throw it in the dishwasher and done!
3) My family is getting active. My husband needs a pre gym snack, if we go hiking we need a quick easy hiking snack, heck we even need car snacks, let's be real!
We travel on airplanes (which god forbid you bring something on a plane that spills!). I am literally packing for a Disney trip that I am throwing my and my daughters toiletries into Stasher bags.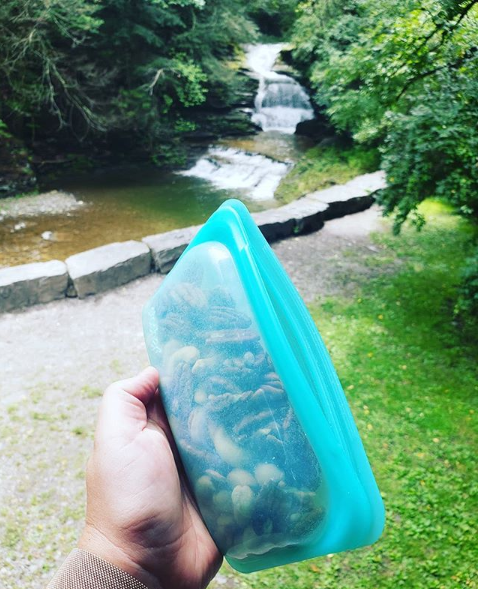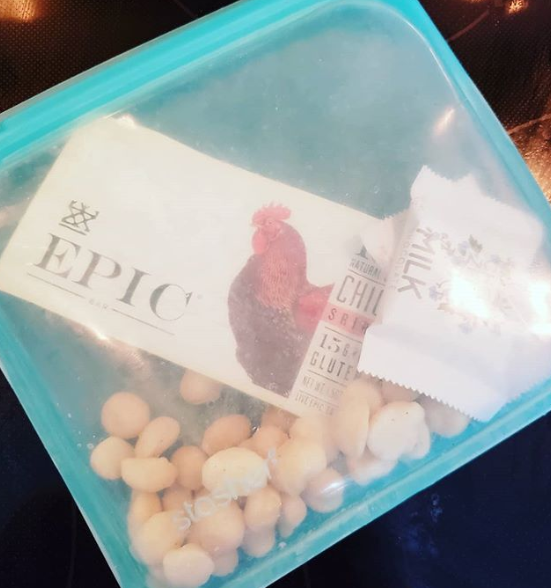 4) Ketogenic dieting often means making a lot of your own meals (because that is truly the only way to know your macros and control your intake amounts). I can throw some salmon in a bag, & cook it IN THE BAG! I can make bagels, brownies, cookies, muffins, YOU NAME IT.... I can put half in the refrigerator for that week and the other half in the freezer. I am telling you these bags are worth it!
For more recipes - check out my Food Gallery or Subscribe to my YouTube channel.
Keto is simple. Or it can be simple! Learn from some of my mistakes and start Your Journey on the right foot! Make your goodies last as long as possible !
- The Ketosis Mom
FTC Disclaimer Required for all Influencers:
I am a content creator and an Amazon Influencer. I am also a partner or affiliate with multiple brands. I partner with brands to gain discounts and giveaways for my audience. The links posted throughout my website I may earn from by you making purchases or utilizing the codes for a discount for yourself.
Thank you for supporting my business! My Privacy Policy is located at the bottom of the main website page, I do not sell any information or collect information personally. If you would like to be added to my Newsletter register under Berry Blasts on the Home Page.
- Jennifer @KetosisMom