Keto Pesto Pecan Salmon
Makes 2 servings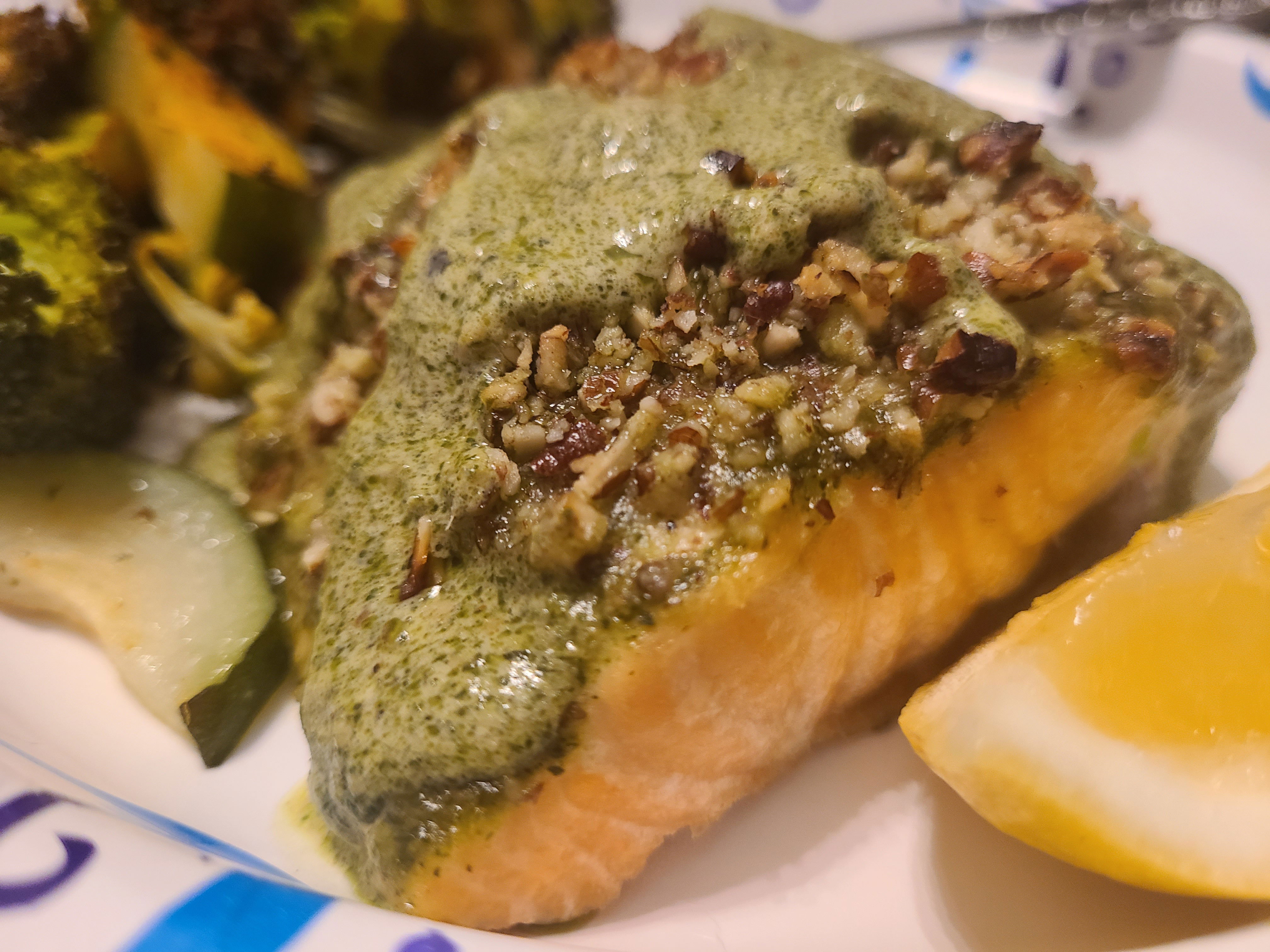 Ingredients
2 salmon filets (fresh)
salt & pepper
4 tbsp pesto
2 tbsp mayo
1 fresh lemon
1/4 cup pecans (crush/pulse in blender)
Directions
1) Preheat over to 450 degrees
2) Line pan with foil and spray with coconut/olive oil
3) Wash fish, & salt and pepper.
Lay skin side down on sheet pan
4) Mix pesto, 1/2 of lemon juiced, and mayo together in a bowl.
5) Blend or crush pecans to make a fine powder.
6) top each filet with pesto mixture to cover the top of each fish. Save some pesto for end. Top that with pecans.
7) Bake for approximately 14 minutes (from fresh, not frozen fish)
8) remove and serve with pesto mix drizzled on top of each filet + and 1 lemon wedge to squirt fresh lemon over top before eating.
Enjoy!!!