FTC Disclaimer Required for all Influencers:
I am a content creator and an Amazon Influencer. I am also a partner or affiliate with multiple brands. I partner with brands to gain discounts and giveaways for my audience. The links posted throughout my website I may earn from by you making purchases or utilizing the codes for a discount for yourself.
Thank you for supporting my business! My Privacy Policy is located at the bottom of the main website page, I do not sell any information or collect information personally. If you would like to be added to my Newsletter register under Berry Blasts on the Home Page.
- Jennifer @KetosisMom
Keto Bourbon Chicken
Makes 4 servings
YouTube How to Video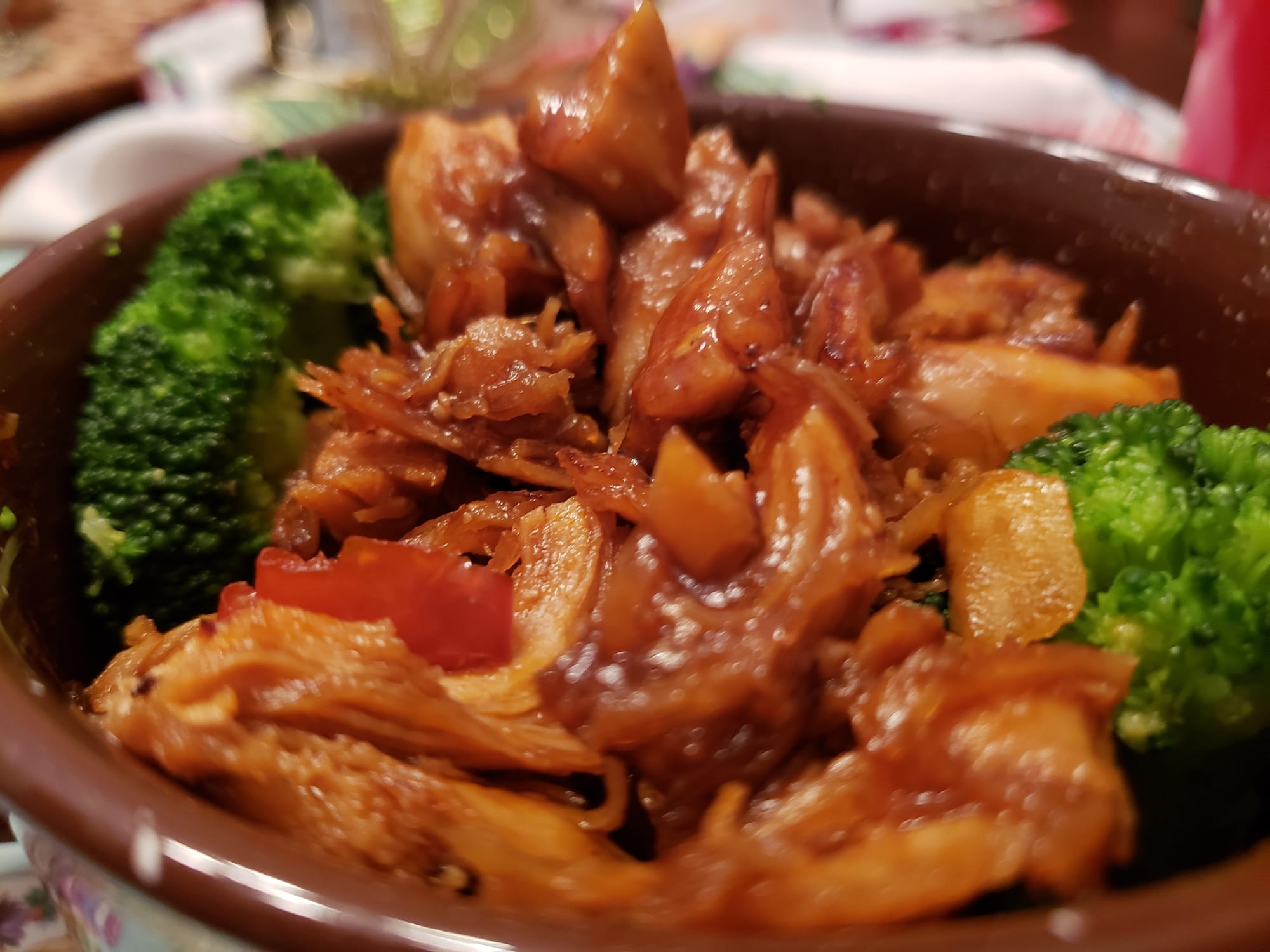 Ingredients
1+ lbs chicken breast - cut into pieces
1/2 cup bourbon of choice
1/4 cup liquid aminos
2 tbsp apple cider vinegar
1/2 cup brown sugar substitute
3 tbsp sugar free ketchup
garlic/onion minced (volume to your level of liking)
red and yellow peppers minced (volume to your level of liking)
1 tbsp sesame oil
1 tbsp olive oil
Directions
1) saute and brown the chicken cubes in olive and sesame oil. add in the minced garlic and peppers (if using) . Once browned set aside in bowl.
2) In same pan mix all other ingredients. approx 5 mins on medium heat until it starts to slightly thicken.
3) add chicken veggie bowl into sauce pan and fully coat.
Serve with fried cauliflower rice or brocolli.
Enjoy!