Keto Bourbon Chicken
Makes 4 servings
YouTube How to Video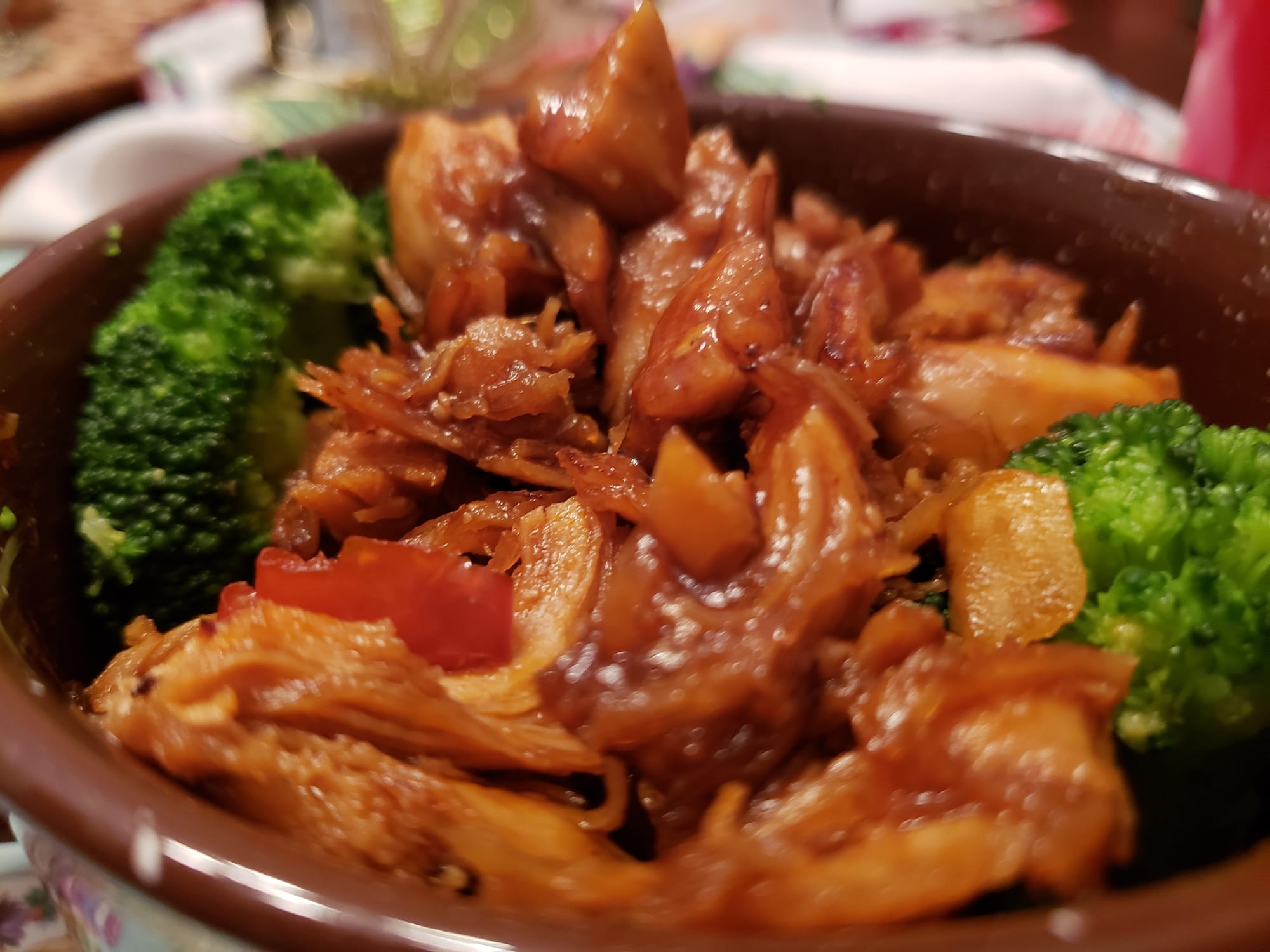 Ingredients
1+ lbs chicken breast - cut into pieces
1/2 cup bourbon of choice
1/4 cup liquid aminos
2 tbsp apple cider vinegar
1/2 cup brown sugar substitute
3 tbsp sugar free ketchup
garlic/onion minced (volume to your level of liking)
red and yellow peppers minced (volume to your level of liking)
1 tbsp sesame oil
1 tbsp olive oil
Directions
1) saute and brown the chicken cubes in olive and sesame oil. add in the minced garlic and peppers (if using) . Once browned set aside in bowl.
2) In same pan mix all other ingredients. approx 5 mins on medium heat until it starts to slightly thicken.
3) add chicken veggie bowl into sauce pan and fully coat.
Serve with fried cauliflower rice or brocolli.
Enjoy!